Efekat metanolskog ekstrakta biljke Cotinus coggygria Scop. na funkciju genetičkog materijala različitih eksperimentalnih model organizama
Author
Matić, Sanja
Mentor
Stanić, Snežana
Committee members
Mihailović, Mirjana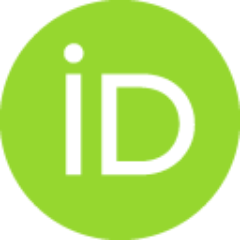 Solujić, Slavica

Abstract
Brojna istraživanja u genetičkoj toksikologiji ukazuju da veliki broj agensa prirodnog porekla pokazuje genotoksični efekat na različitim tipovima ćelija i eksperimentalnim model organizmima. Od velike je važnosti uključivanje genotoksičnog pristupa u toksikološku evaluaciju biljnih ekstrakata koji i pored povoljnih svojstava mogu da sadrže hemijske komponente sa mutagenim, teratogenim i/ili kancerogenim aktivnostima. Primenom testa za detekciju polno vezanih recesivno letalnih mutacija kod eukariotskog model organizma Drosophila melanogaster na nivou germinativnih ćelija i Komet testa kod D. melanogaster i pacova soja Wistar na nivou somatskih ćelija u in vivo uslovima utvrđena je antigenotoksična aktivnost metanolskog ekstrakta biljne vrste Cotinus coggygria Scop. Antimikrobna aktivnost utvrđena je primenom standardnih metoda, disk difuzione i agar dilucione. Procena antioksidativne aktivnosti sprovedena je na osnovu praćenja in vitro sposobnosti neutralizacije slobodnih radikala (DP
...
PH·), redukcionog potencijala i helacione aktivnosti metanolskog ekstrakta. Primenom spektrofotometrijskih metoda određen je sadržaj, a primenom HPLC tehnike i identifikacija fenolnih komponenti. Osim navedenog, deo istraživanja je posvećen utvrđivanju mehanizama hepatoprotektivne aktivnosti metanolskog ekstrakta na osnovu: procene biohemijskih parametara u serumu pacova; relativne koncentracije i ekspresije akutno faznih proteina u serumu i jetri pacova; in vivo inhibicije lipidne peroksidacije i aktivnosti antioksidativnih enzima; kao i uticaj metanolskog ekstrakta na ekspresiju transkripcionih faktora.
Numerous studies in genetic toxicology indicate that a large number of natural agents showed genotoxic effects in different cell types and experimental model organisms. Plant extracts that appear to have favorable properties, may contain chemical compounds with mutagenic, teratogenic and/or carcinogenic activity, and it is of great importance to the inclusion of genotoxic approaches to toxicological evaluation of plant extracts. Applying a test for the detection of sex linked recessive lethal mutations in eukaryotic model organism Drosophila melanogaster, at the level of germ cells, and the Comet assay in D. melanogaster and Wistar rats, at the level of somatic cells, potential antigenotoxic activity of the methanol extract of plant Cotinus coggygria Scop. was determined. Antimicrobial activity was determined by standard disk diffusion and agar dilution methods. Evaluation of antioxidant activity was carried out by monitoring the in vitro ability to neutralize free radicals (DPPH•), th
...
e reduction potential and chelation activities of the methanol extract. Applying spectrophotometric methods and HPLC technique the content of phenolic compounds was determined. In addition, part of the survey examines the mechanisms of hepatoprotective activities of the methanol extract on the basis of: assessment of biochemical parameters in rats, relative concentration and expression of acute phase proteins in serum and liver of rats, in vivo inhibition of lipid peroxidation, activities of antioxidant enzymes, and the effect of methanol extract on the expression of transcription factors.
Faculty:
Универзитет у Крагујевцу, Природно-математички факултет
Date:
25-12-2013
Projects: