Sinteza i karakterizacija nekih kompleksa paladijma(II) i njihova potencijalna biološka aktivnost
Synthesis and characterization of some palladium(ii) complexes and their potential biological activity
Author
Radić, Gordana P.
Mentor
Trifunović, Srećko R.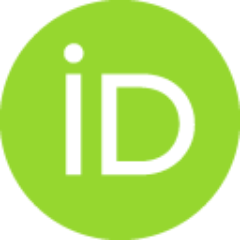 Abstract
Otkriće antitumorskih osobina cis-diamindihloridoplatina(II)kompleksa, poznatijeg pod imenom cisplatina (cis-DDP) i sličnih kompleksa platine povećalo je interesovanje za dobijanje još efikasnijih kompleksa drugih metala i liganada. Među prvim kompleksima korišćenim u kliničkim ispitivanjima protiv tumora bili su paladijum(II) analozi cisplatine. Iako prvobitni rezultati nisu bili ohrabrujući, kompleksi paladijuma(II) su mnogo šire proučavani. Paladijum(II) kompleksi su skoro uvek pokazivali manju antitumorsku aktivnost u odnosu na odgovarajuće komplekse platine zbog njihove velike labilnosti. Da bi se ovi problemi prevazišli, mnoga istraživanja su bila usmerena ka upotrebi helatnih liganada koji bi umanjili reaktivnost paladijum(II) kompleksa.
The discovery of anticancer activity of cis-diammindichloridoplatinum(II)complexes, better known as cisplatin (cis-DDP) and related platinum complexes has stimuled the interest for obtaining more efficient complexes of other metals and ligands. Some the first complexes used in clinical treatments against tumors were palladium(II)complexes as analogues of cisplatin. Although the first results were not encouraging,palladium complexes have been studied to longer extent. Palladium(II) complexes show less antitumor activity than corresponding platinum complexes due to their high instability. In order to overcome these problems, many studies have been directed toward the use of chelating ligands which would reduce the reactivity of palladium(II) complexes.
Faculty:
Универзитет у Крагујевцу, Природно-математички факултет
Date:
19-06-2012
Projects:
Keywords:
R2-(S / S)-eddp ligandi / R2-(S / S)-eddv ligandi / S-alkil derivati tiosalicilne kiseline / H2-1 / 2-dpheddp·2HCl·H2O / paladijum(II) kompleksi / infracrvena i NMR spektroskopija / rendgenska strukturna analiza / antibakterijska aktivnost / antitumorska aktivnost.