Strategijsko upravljanje ljudskim resursima u ekonomiji zasnovanoj na znanju знању
Strategic human resource management in the knowledge-based economy
Author
Slavković, Marko
Mentor
Babić, Verica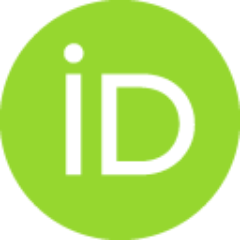 Committee members
Janićijević, Nebojša
Stojanović-Aleksić, Vesna

Abstract
U radu su razmatrani najvažniji elementi strategijskpg upravljanja ljudskim resursima u kontekstu ekonomije u kojoj znanje ima status kritičnog resursa, čime je istovremeno opredeljen predmet istraživanja. Osnovni cilj istraživanja je da se dokaže da strategijsko upravljanje ljudskim resursima doprinosi poboljšanju organizacionih performansi i da su ljudski resursi važan faktor koji treba uzeti u obzir prilikom formulisanja organizacione strategije. U tom smislu, analizirani su ključni izazovi, različiti pristupi upravljanja ljudskim resursima i njihova uloga u kreiranju konkurentske prednosti. Formulisanje strategije upravljanja ljudskim resursima je posmatrano kroz moguće pristupe, proces i način usklađivanja sa organizacionom strategijom. Posebna pažnja je posvećena strategiji upravljanja znanjem, kako sa aspekta njenog formulisanja, tako i sa aspekta identifikovanja njenih ključnih elemenata. Istraživanje strategije upravljanja talentima je sprovedeno kroz analizu ključnih konstitu
...
enata i taktika i tehnika za upravljanjee talentima. Evaluacija strategije upravljanja ljudskim resursima je analizirana sa aspekta uticaja na organizacione performanse i kroz izbor alata i pokazatelja. Empirijskim istraživanjem je utvrđeno da praksa strategijskog upravljanja ljudskim resursima, strategija upravljanja znanjem i strategija upravljanja talentima imaju ppzitivan uticaj na organizacione performanse i inovativnost, respektivno, čime se opravdanim smatraju ulaganja u razvoj jedinstvene prakse i u aktivnosti koje se odnose na kreiranje, usvajanje, deljenje i primenu znanja, odnosno na formiranje i održavanje pula talenata u okviru organizacije.
The paper discusses the most important elements of strategic human resource management in the context of the economy in which knowledge has the status of a critical resource, which is also defined subject of research. Main research objective is to prove that strategic human resource management contribute to improvement of organizational performance, and human resources are important factor which need to be considered during process of organizational strategy formulation. In this context,there have been analyzed the key challenges, different approaches to human resources management and their role in creating competitive advantage. Formulation of HR strategy is considered through possible approaches, process, and fit with the organizational strategy. Special attention was paid to the knowledge management strategy, both in terms of its formulation, but also in terms of identifying its key elements. The research of talent management strategy is done through the analysis of key constituent
...
s and tactics and techniques for talent management. Evaluation of HR strategy is analyzed from the point of impact on organizational performance and the selection of tools and indicators. Results of empirical research show that strategic human resource practice, knowledge management strategy, and talent management strategy have positive impact on organizational performance and innovation, respectively, which justifies investments in development of unique practice and activities related to creating, capturing, sharing, and using knowledge, as well as forming and retaining pull of talents within organization.
Faculty:
University of Kragujevac, Faculty of Economics
Date:
06-06-2013
Keywords:
Menadžment ljudskih resursa / Menadžment znanja / menadžment znanja