Upravljanje finansijskim i aktuarskim rizicima formiranja i ulaganja rezervi u neživotnom osiguranju
Author
Doganjić, Jelena
Mentor
Kočović, Jelena
Committee members
Stančić, Predrag
Drenovak, Mikica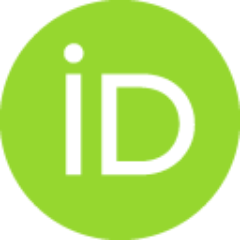 Abstract
Dinamičan pristup upravljanja rizicima formiranja i ulaganja rezervi je od krucijalne važnosti za očuvanje solventnosti društva za osiguranje. Takav pristup podrazumeva identifikovanje značajnih izvora rizika formiranja i ulaganja rezervi, kvantifikaciju i praćenje nivoa izloženosti tim rizicima i kontinuirano unapređenje metodologije formiranja i plasmana rezervi. U cilju održavanja rizika društava za osiguranje u prihvatljivim okvirima, potrebna je primena raznovrsnih modela upravljanja rizicima, kao i veština i ekspertiza u primeni tih modela. Kada upravljanje rizicima formiranja i plasmana tehničkih rezervi nije dovoljno uspešno, društvo za osiguranje mora raspolagati dodatnim kapitalom za očuvanje solventnosti. U radu su, pored detaljne analize modela upravljanja finansijskim i aktuarskim rizicima, koji su rezultat brojnih istraživačkih analiza objavljenih širom sveta, a nedovoljno opisanih u domaćoj literaturi, prikazani i originalni modeli upravljanja rizicima. Ove modele
...
čine analiza dovoljnosti iznosa ukupne rezervacije u višegodišnjem periodu, utvrđivanje sredstava rezervi za troškove rešavanja šteta, algoritam detekcije nestandardnih podataka, kao i metodologija izbora optimalnog modela rezervi, primenom kombinacije determinističkih i stohastičkih metoda. Rezultati istraživanja prikazanih u radu ukazuju da su, u poslovanju društava za osiguranje u Srbiji, moguća i potrebna dalja unapređenja upravljanja finansijskim i aktuarskim rizicima formiranja i ulaganja rezervi.
A dynamic approach to the risk management of reserves formation and investment is crucial for preserving the solvency of the insurance company. Such an approach involves identifying significant sources of risk, the quantification and monitoring of the level of risk exposure, as well as continuous improvement of methodologies for formation and placement of reserves. In order to keep the risk of the insurance companies within acceptable limits, the application of various risk management models is required, as well as skill and the expertise in the application of these models. When managing the risks of technical provision formation and investment is not successful enough, the insurance company has to have an additional capital for solvency maintaining. In this paper, in addition to a detailed analysis of models of financial and actuarial management risks, which are the result of numerous research papers in the world, insufficiently described in our literature, the original models
...
for risk management are provided. These models consist of analysis of the sufficiency of the total reserve funds in multiannual period, methodology for establishing reserve funds for loss adjustment expenses, the algorithm of detection of nonstandard data, as well as methodology for selection of the optimal model of reserves, using a combination of deterministic and stochastic methods. The research results, presented in the paper, indicate that further improvement of financial management and actuarial risks of formation and investment reserves are possible and required in business of insurance companies in Serbia.
Faculty:
Универзитет у Крагујевцу, Економски факултет
Date:
25-08-2015
Keywords:
rizik / risk / risk management / actuarial and financial models / technical reserves / reserves investment / solvency / upravljanje rizicima / aktuarski i finansijski modeli / tehničke rezerve / plasmani rezervi / solventnost