Strategija razvoja kanala marketinga u agrobiznisu Republike Srbije
The strategy of marketing channel development in agribusiness of the Republic of Serbia
Author
Radosavljević, Katica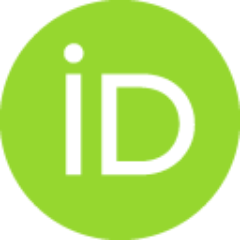 Mentor
Stojanović, Žaklina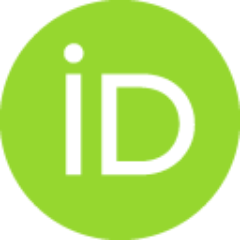 Committee members
Radosavljević, Gordana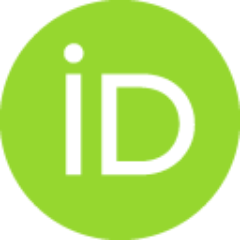 Kocić, Milan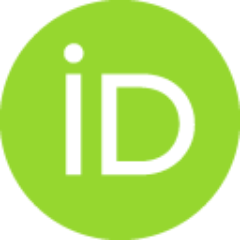 Abstract
Rezultati istraživanja pokazuju da razvijene tržišne ekonomije pridaju mnogo veći značaj kanalima marketinga u sistemu agrobiznisa u poređenju sa našom zemljom. Kanali marketinga čine nezaobilaznu pretpostavku efikasnog agrarnog, ruralnog i ukupnog ekonomskog razvoja. Strukturne promene koje su nastale u razvijenim zemljama karakterišu značajno pomeranje odnosa između učesnika u kanalima marketinga. Date promene posebno su obeležene jačanjem pozicije subjekata maloprodaje. U Srbiji se analiza razvoja agrobiznisa u najvećem broju slučajeva svodi na sagledavanje komparativnih, ali ne i konkurentskih prednosti. Nizak nivo konkurentnosti i profitabilnosti u kanalima marketinga se direktno odražava na strukturu i obim izvoza poljoprivredno-prehrambenih proizvoda iz Srbije. Predstavljeni kanali marketinga u radu za izabrane poljoprivredne proizvode sa kvantitativnim podacima na nivou subjekata kanala marketinga ukazuju da je najzastupljeniji oblik prometa naturalna potrošnja u o
...
kviru porodičnih gazdinstava za zadovoljenje sopstvenih potreba. Istraživanja su pokazala da je veoma značajan uticaj na takvo stanje nedovoljna razvijenost kanala marketinga i izostanak dugoročne povezanosti sa proizvođačima i prerađivačima. Vertikalna integracija i kooperacija može biti ključ rešenja za suzbijanje ograničenja sa kojima se suočavaju i proizvođači i trgovci. Partnerski odnosi između proizvođača i trgovine usmereni na unapređenje poslovanja preduzeća su osnova nove strukture kanala marketinga. Osnovni zaključak sprovedenih istraživanja je da opstanak na globalnom konkurentnom tržištu srpska poljoprivreda treba da obezbedi sinhronizovanom proizvodnjom i njenom što čvršćom integracijom sa subjektima prometa poljoprivredno-prehrambenih proizvoda u okviru kratkih i dugih sistema snabdevanja hranom po ugledu na razvijene ekonomije. Rad se stoga bavi prevashodno organizacionim problemima u domenu modernog agrobiznisa, a ima za cilj da ukaže na potrebu transformacije uloge koju savremena trgovina ima u povezivanju različitih učesnika u modernom lancu snabdevanja hranom.
Research results indicate that, in comparison with Serbia, developed market economies attach much more importance to marketing channels in agribusiness. Marketing channels constitute an inevitable precondition for agricultural, rural and the total economic development. Structural changes typical of developed countries are characterised by an important shift in marketing channel participants. These changes are especially noticeable in the strengthening of retail position. In Serbia, the analysis of agribusiness development has so far mostly dealt with comparative and not competitive advantages. A low level of competitiveness and profitability in marketing channels has an immediate impact on the scope and structure of Serbian exports of agricultural and food products. The marketing channels quantitatively presented in the paper for the selected agricultural products indicate that the most frequent form of trade is the consumption within family farming households for the satis
...
faction of their own needs. Research has also shown that this situation is strongly influenced by underdeveloped marketing channels and a lack of long-term cooperation with food manufacturers and processors. Vertical co-operation and integration may be the solution to the problem of limitations facing both manufacturers and retailers. Partnership relationships between manufacturers and retailers aimed at the improvement of corporate performance form the basis for the new marketing channel structure. The main conclusion of the research is that in order to survive in the globally competitive market Serbian agriculture needs to ensure synchronised production and its strong integration with retail outlets of agricultural and food products within short and long food supply chains, similar to developed economies. Therefore, the paper predominantly deals with organisational problems in the field of modern agribusiness, aiming to point out the need for transforming the role which modern trade has in the connection of various participants in a modern food supply chain.
Faculty:
Универзитет у Крагујевцу, Економски факултет
Date:
29-06-2015
Projects:
Keywords:
agrobiznis sistem / agribusiness system / family farming household / strategy / marketing channels / competitiveness / porodično gazdinstvo / strategija / kanali marketinga / konkurentnost