Konkurentnost industrije Srbije kao pretpostavka njenog efikasnog razvoja
Author
Mićić, Vladimir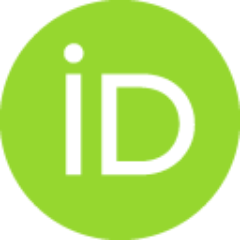 Mentor
Savić, Ljubodrag
Committee members
Đorđević, Miroslav
Maksimović, Ljiljana

Abstract
u savremenim globalizovanim ekonomskim uslovima potreba za realizacijom poslovnih aktivnosti na međunarodnom tržištu postaje ključni faktor ekonomskog razvoja za veliki broj zemalja, između ostalog i Srbije. Kako be se izvozne aktivnosti realizovale neophodno je stvarati i unapređivati međunarodnu konkuretnost. Konkurentnost nije moguće graditi i unapređivati samo jednodimezionalno, jer ona predstavlja jako komplekstan i dinamičan fenomen. Za to je nužan razvoj konkurentskih prednosti kako za pojedine proizvode, ekonomske subjekte, tako i za privredne i industrijske grane i nacionalne ekonomije u celini. Danas, suštinu konkurentnosti u najvećem broju zemalja predstavljaju struktura i razvoj industrije, kao i način na koji preduzeća stiču i održavaju konkurentske prednosti. Konkurentnost srpske privrede je izuzetno niska. Osnovni razlog nekonkurentnosti je u pogrešnom tranzicionom konceptu i modelu ekonomskog razvoja posle 2001. godine, sa neprihvatljivim ekonomskim i socijalnim rešenji
...
m. Srbija nije uspela u dovoljnoj meri da sledi put uspešnih zemalja u tranziciji, i da sprovede bezrezervnu podršku razvoju industrijskog sektora i istovremeno, njegovo efikasno restrukturiranje, koje bi obezbedilo adekvatnu izvoznu strukturu i konkurentnost. Sa globalnom ekonomskom krizom industrija je ušla u najkritičniju fazu dosadašnjeg razvoja. Transformacija srpske privrede i rast njene konkurentnosti predstavlja cilj pun izazova. Kako bi se obezbedio visok životni standard građana, neophodno je obezbediti stabilan i efikasan industrijski razvoj, koji će biti rezultat održive konkurentnosti, odnosno visoke produktivnosti. Ne osporavajući značaj uloge i mesta industrije u budućem privrednom razvoju, nužno je iz osnova promeniti strategiju njenog razvoja. Imajući u vidu korelaciju održivog ekonomskog rasta i izvoza industrije, posebno malih otvorenih privreda u tranziciji, kreiranje i sprovođenje strategije izvozne orijentacije industrije, treba da ima primarnu ulogu. Iskustva brzo rastućih ekonomija pokazuju da se dinamičan rast izvoza i poboljšanje ključnih ekonomskih indikatora najbrže postiže ubrzanim razvojem izvozne industrije. Efikasnost integrisanja srpske industrije u globalne međunarodne tokove, zahteva unapređenje konkurentnosti i dinamičnije sprovođenje strukturnih reformi. S obzirom da od konkurentnosti industrije zavisi nivo konkurentske sposobnosti privrede u celini, neophodna je strategija reindustrijalizacije, koja će počivati na znanju, inovacijama, novim tehnologijama. Ona bi trebalo da rezultira većim obimom i povoljnijom strukturom našeg izvoza, u pravcu porasta udela proizvoda više faze finalizacije i tehnološke intenzivnosti. Srpska industrija se mora orijentisati na prepoznavanje potencijala i razvitak svojih konkurentskih snaga i sposobnosti, u funkciji preduslova, faktora, strategija, politika i podsticaja. U tom smislu neophodno je definisanje relevantnih strategija i politika stvaranja, održanja i razvoja konkurentskih prednosti industrije i faktora konkurentnosti kao ključnih uslova za realizaciju izvozno orjentisane strategije.
In the modern globalizes economic conditions for the realization of the needs of businesses in the international market is becoming a key factor of economic development for many countries, including Serbia. How to be the export activities carried out it is necessary to create and promote international competitiveness. Competitiveness is not possible to build and improve a single dimension only because it is very complex and dynamic phenomenon. For it is necessary to develop competitive advantages for some products, economic entities, as well as for commercial and industrial sectors and the national economy as a whole. Today, the essence of competition in most developed countries, developing countries and transition economies, the structure and development of the industry, and the way companies acquire and maintain competitive advantage. The competitiveness of Serbian economy is very low. The main reason is competitive in the wrong transition concept and model of economic development af
...
ter 2001, with an unacceptable economic and social solution. Serbia has failed to adequately follow the path of successful countries in transition, and to conduct unconditional support of the industrial sector and at the same time, its effective restructuring, which would provide adequate structure and export competitiveness. With the global economic crisis the industry has entered a most critical stage of development so far. The transformation of Serbian economy and increase its competitiveness is a challenging goal. In order to ensure a high standard of living, it is necessary to ensure stable and efficient industrial development, which will be the result of sustainable competitiveness and high productivity. Without prejudice to the role and importance of industry in the future economic development, it is necessary to fundamentally change its development strategy. Bearing in mind the correlation of sustainable economic growth and export industries, especially small open economies in transition, the development and implementation of the strategy of export-oriented industries, should have a primary role. Experience fast-growing economies show that the dynamic growth of exports and improvement of key economic indicators achieved the fastest accelerating the development of export industries. The efficiency of integration of Serbian industry in the global international flows requires the improvement of competitiveness and dynamic implementation of structural reforms. Because of the competitiveness of industry depends on the level of competitiveness of the economy as a whole, requires a strategy of reindustrialization, which will be based on knowledge, innovation and new technologies. It should result in higher volume and favorable structure of our exports, in the direction of increasing the share of products more stages of finalization and technological intensity. Serbian industry should be oriented to the identification of potential and development of its competitive strengths and capabilities, operational requirements, factors, strategies, policies and incentives. In this regard it is necessary to define the relevant strategies and policies creation, maintenance and development of competitive advantages of industry and competitive factors as key conditions for the implementation of export-oriented strategy.
Faculty:
Универзитет у Крагујевцу, Економски факултет
Date:
2010
Keywords:
konkurentnost / faktori konkurentnosti / industrija / strukturne reforme / izvozno orjentisana strategija / industrijska politika / globalna ekonomska kriza / srpska ekonomska kriza