Razvoj organizacionih kapaciteta za podsticanje preduzetničkog ponašanja
Author
Erić, Jelena M.
Mentor
Babić, Verica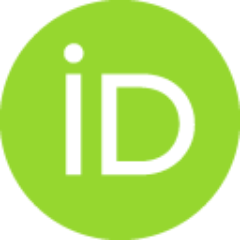 Committee members
Paunović, Blagoje
Stojanović-Aleksić, Vesna R.

Abstract
Korporativno preduzetništvo predstavlja sistematsku preduzetničku inicijativu koja revitalizuje organizaciju iznutra i oblikuje poslovanje putem prepoznavanja i eksploatacije identifikovanih preduzetničkih prilika. Ono obuhvata kreiranje novih poslova u okviru postojećeg, kao i transformaciju ili revitalizaciju organizacije kroz redefinisanje ključnih vrednosti na kojima je zasnovana. Imajući u vidu da je korporativno preduzetništvo sredstvo za dostizanje i održanje konkurentske prednosti u dužem roku, značajno je identifikovati i analizirati organizacione faktore koji doprinose podizanju organizacionih kapaciteta za podsticanje preduzetničkog ponašanja.
Corporate entrepreneurship represents systematic entrepreneurial initiative aiming to revitalize the organization internally and shape the business through the identification and exploitation of identified entrepreneurial opportunities. It refers to the creation of new business within the existing one, but also the transformation and revitalization of the organization through a redefinition of its core values. Bearing in mind that the corporate entrepreneurship is a mean for achieving and sustaining competitive advantage in the long run, it is important to identify and analyze organizational factors that influence organizational capacity to encourage employees' entrepreneurial behavior.
Faculty:
Универзитет у Крагујевцу, Економски факултет
Date:
06-07-2013
Keywords:
Menadžment / Korporativno preduzetništvo