Tržišna moć korporacija i konkurencija u grani
Author
Kostić, Milan T.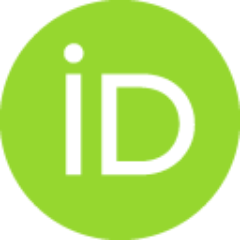 Mentor
Stojanović, Boban
Committee members
Maksimović, Ljiljana
Zdravković, Dušan

Abstract
U savremenim uslovima poslovanja koje karakteriše proces globalizacije tržišna moć korporacija sve više dobija na značaju. Tržišna moć je sposobnost korporacije ili više njih da u dužem roku na nekom tržištu profitabilno odrede cenu iznad graničnih troškova, odnosno konkurentne cene. Tako definisana tržišna moć utiče na konkurentske uslove poslovanja i zavisi od niza faktora među kojima se izdvaja relevantno tržište kao mesto gde se ova moć ispoljava. Pored dimenzija relevantnog tržišta, koje u sebi sadrži proizvodnu i geografsku komponentu, na veličinu tržišne moći a posledično i na uslove konkurencije u grani utiču i drugi faktori među kojima izdvajamo: ulazne barije, životni ciklus grane i horizontalna i vertikalna povezivanja korporacija. Tržišna moć i stepen ograničenosti tržišta se može izmeriti korišćenjem niza pokazatelja koncentracije i nejednakosti od kojih se pojedini često primenjuju u antimonopolskoj regulativi razvijenih zemlja (npr. Racio koncentracije i Herfindal-Hiršma
...
nov indeks). Pokazatelji koncentracije i nejednakosti predstavljaju kvalitetnu osnovu za primenu odgovarajućih mera poboljšanja uslova konkurencije. Proizilazi da su referentne vrednosti ovih pokazatelja dobar instrument za analizu uslova konkurencije i primenu mera za njeno poboljšanje.
In contemporary business environment, characterized by globalization, the market power of corporations is increasingly gaining in importance. Market power is the ability of a corporation or more of them to profitably set the price above marginal cost, i.e. competitive pricing, in a market in the long run. Thus defined market power affects the competitive business conditions and depends on many factors, among them the relevant market as a place where this power is manifested. Besides the size of the relevant market, which encompasses production and geographical component, the size of market power and consequently the conditions of competition in the industry are influenced by other factors, among which we highlight: barriers to entry, industry evolution, and horizontal and vertical integration of corporations. Market power and the degree of market limitation can be measured using a variety of indicators of concentration and inequality of which some are often used in anti-monopoly regula
...
tion of developed countries (e.g. concentration ratio and the Herfindahl-Hirschman Index). Indicators of concentration and inequality provide an adequate basis for the implementation of appropriate measures for improving the conditions of competition. It follows that the reference values of these indicators are a good instrument for analysing the conditions of competition and implementing measures for its improvement.
Faculty:
Универзитет у Крагујевцу, Економски факултет
Date:
26-06-2013
Keywords:
Tržišna moć / Konkurencija