Uticaj koncentracije olova i kadmijuma u zemljištu na razvoj drvenastih biljaka
The effects of lead and cadmium contretation in the soilon woody plants development
Author
Đunisijević-Bojović, Danijela M.
Mentor
Đukić, Matilda
Committee members
Stikić, Radmila
Grbić, Mihailo
Maksimović, Vuk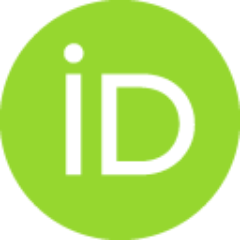 Belanović, Snežana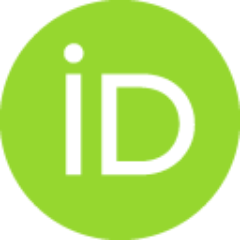 Abstract
Olovo i kadmijum spadaju u neesencijalne elemente koji u vrlo niskim koncentracijama mogu da deluju toksično kako na biljke tako i na živi svet uopšte. Interakcija između toksičnih teških metala i biljaka je od zanačaja za ekološku stabilnost ekosistema. Adaptivne strategije biljaka na povećane koncentracije teških metala su različite. Biljke su razvile složene mehanizme koji kontrolišu usvajanje i akumulaciju teških metala kao i detoksikaciju. Cilj ovog rada je utvrđivanje uticaja olova i kadmijuma na rano razviće drvenastih vrsta Acer negundo L., Ailanthus altissima (Mill.) Swingle, Platanus × acerifolia (Aiton) Willd., Betula pendula Roth i procena adaprtibilnosti ovih vrsta u ranim stadijumima razvića na povećane koncentracije olova i kadmijuma. Kod vrsta kod kojih je utvrđena najveća adaptabilnost nastavljena su dalja istraživanja čiji je cilj bio utvrđivanje akumulacije olova i kadmijuma u korenu i listovima. Istraživan je uticaj najčešćih nutritivnih poremećaja na karbonatnim ze
...
mljištima (nedostatak pristupačnog gvožđa) na akumulaciju olova i kadmijuma u biljkama, zatim uticaj na eksudaciju organskih kiselina iz korena u rizosferu i značaj organskih kiselina u mobilizaciji ovih teških metala iz kontaminiranih zemljišta. Utvrđen je i uticaj olova i kadmijuma na parametre indukcije fluorsecencije hlorofila i koncentracije fotosintetičkih pigmenata. Za potrebe ovih istraživanja pored zemljišne kulture uspešno je uspostavljena i hidroponska kultura radi detaljnije analize fizioloških mehanizama vrsta Acer negundo i Ailanthus altissima. Kod biljaka iz zemljišne kulture najveću adaptabilnost pri kontaminaciji zemljišta olovom i kadmijumom, na osnovu analize biomase nadzemnog dela i korena, su pokazale biljke Ailanthus altissima i Acer negundo poreklom sa matičnih stabala sa lokaliteta na kome su izmerene najveće koncentracije olova i kadmijuma u površinskom sloju zemljišta u odnosu na ostale analizirane lokalitete...
Lead and cadmium are the non-essential elements which in very low concentrations may have toxic effects to the plant as well as to the wildlife in general. The interaction between toxic heavy metals and plants is significant for the ecological stability of ecosystems. Adaptive strategies of plants to elevated concentrations of heavy metals are different. Plants have evolved very complex mechanisms that control the uptake and accumulation of heavy metals and detoxification. The aim of this study was to determine the effects of lead and cadmium on early development of woody species Acer negundo L., Ailanthus altissima (Mill.) Sw., Platanus x acerifolia Aiton/Willd., Betula pendula Roth and assesment of adaptibility of these species in the early stages of development under increased concentrations of lead and cadmium. With the most adaptible species in early stages of development were conducted further studies aimed at determining the accumulation of lead and cadmium in roots and leaves.
...
The effect of the most common nutritional disorder in carbonated soils (lack of available iron) on the accumulation of lead and cadmium in plants was investigated, as well as, the impact on the exudation of organic acids from the roots in the rhizosphere and the importance of organic acids in the mobilization of the heavy metals from contaminated soils. The influence of lead and cadmium on photosynthetic efficiency and concentration of photosynthetic pigments were also tested. For the purposes of this study, in addition to soil culture, hydroponic culture of Acer negundo and Ailanthus altissima were successfully established...
Faculty:
University of Belgrade, Faculty of Forestry
Date:
17-07-2013
Projects:
Keywords:
olovo / lead / cadmium / root exudates / organic acids / active transport / photosynthetic pigments / photosynthetic efficiency / kadmijum / eksudati korena / organske kiseline / aktivni transport / fotosintetički pigmenti / fotosintetička efikasnost