Proučavanje steking interakcija helatnih prstenova u kvadratno-planarnim kompleksima prelaznih metala
Study of stacking interactions of the chelate rings in square-planar transition metal complexes
Author
Sredojević, Dušan
Mentor
Zarić, Snežana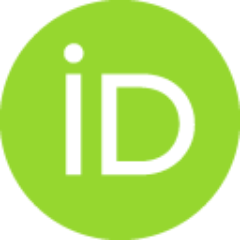 Committee members
Tomić, Zoran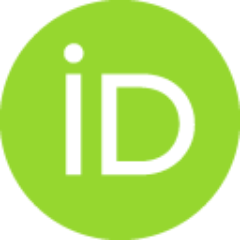 Milčić, Miloš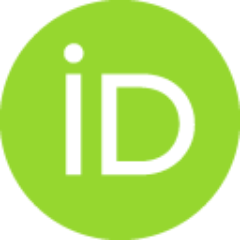 Maslak, Veselin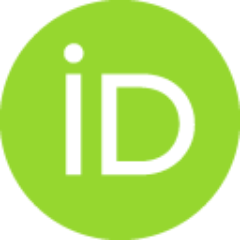 Abstract
Nekovalentne interakcije aromatičnih i drugih π-sistema, uključujući steking interakcije, su veoma važne u različitim molekulskim sistemima, od biomolekula do kristalnog pakovanja. U ovoj tezi je prvi put data evidencija o helat – helat steking interakcijama koje su dobijene analizirajući kristalne strukture kvadratno – planarnih kompleksa prelaznih metala iz Kembričke kristalografske banke podataka. Ova analiza je pokazala da helat – helat steking interakcije postoje u velikom broju kristalnih struktura neutralnih kvadratno – planarnih kompleksa. Geometrije ovih interakcija su slične geometrijama steking interakcija aromatičnih organskih molekula. Steking interakcije u kristalnim strukturama kvadratno-planarnih kompleksa u kojima su helatni prstenovi kondenzovani sa C6H4 prstenovima su takođe analizirani. Raspodela rastojanja između najbližih C6H4 – C6H4 i C6H4 – helat kontakata pokazuju da je u velikoj frakciji intermolekulskih interakcija C6H4 prsten jednog molekula bliži helatnom n
...
ego C6H4 prstenu drugog molekula. Energije steking interakcija helatnih prstenova sa bilo kojim aromatičnim prstenom do sada nisu bile poznate. U ovom radu, predstavljene su energije steking interakcija acac-helatnih prstenova i benzena dobijene kvantno-hemijskim (ab initio i DFT-D) izračunavanjima. Izračunate energije benzena i acac-kompleksa su u proseku dva puta veće od energija dva molekula benzena. Takođe su date procene helat – helat steking interakcija koristeći DFT-D metode na sistemima [M(OC3H3O)(Cl)(CO)]2 (M = Ni, Pd, Pt) i [Pd(acac)(Cl)(CO)]2. Pokazalo se da su helat – helat steking interakcije jače od helat – benzen interakcija i da energije mogu da se kreću do 17 kcal/mol...
Noncovalent interactions of aromatic and other π-systems, including stacking interactions, are very important in various molecular systems, from biomolecules to crystal packing. In this thesis for first time it was given the evidence of chelate-chelate stacking interactions obtained by analyzing crystal structures of square-planar transition-metal complexes from the Cambridge Structural Database. This analysis showed that chelatechelate stacking interactions occur in a large number of the crystal structures of neutral square-planar complexes. Geometries of these interactions are similar to the geometries of stacking interactions of organic aromatic molecules. Stacking interactions in the crystal structures of square-planar complexes in which chelate rings are fused with C6H4 rings were also analyzed. The distribution of distances between the closest C6H4 – C6H4 and C6H4 – chelate contacts shows that in large fraction of the intermolecular interactions C6H4-ring of one molecule is close
...
r to chelate than to C6H4-ring of the other molecule. The energy of the stacking interaction of chelate rings with any aromatic ring is not known. In this work, the energies of stacking interactions with benzene obtained by the quantum chemical (ab initio and DFT-D) calculations are presented. The calculated energies of stacking interactions of benzene with acac-complexes are an average two times stronger that the stacking energy of two benzene rings. Also energies of chelate – chelate stacking interactions were evalueated using DFT-D methods on [M(OC3H3O)(Cl)(CO)]2 (M = Ni, Pd, Pt) and [Pd(acac)(Cl)(CO)]2 systems. It was shown that chelate – chelate stacking interactions are stronger than chelate – benzene interactions with interaction energy up to 17 kcal/mol...
Faculty:
Универзитет у Београду, Хемијски факултет
Date:
11-07-2012
Projects:
Keywords:
helatni prstenovi / chelate rings / square-planar complexes / C6H4 – rings / stacking interactions / quantum-chemical calculation / DFT-D mehtod / ab initio method / kvadratno-planarni kompleksi / C6H4 – prstenovi / steking interakcije / kvantno-hemijski proračuni / DFT-D metode / ab initio metode