Izolovanje, karakterizacija i biološka aktivnost jatrofanskih diterpena iz Euphorbia dendroides L.
Isolation, characterization and biological activity of jatrophane diterpens from Euphorbia dendroides L.
Author
Jadranin, Milka B.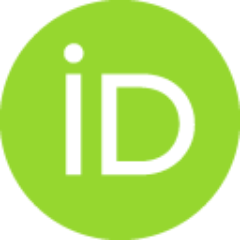 Mentor
Tešević, Vele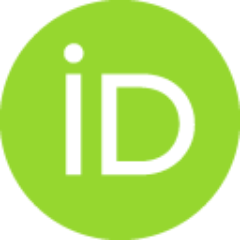 Committee members
Vajs, Vlatka
Aljančić, Ivana
Šolaja, Bogdan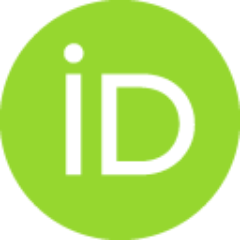 Pešić, Milica

Abstract
Rod Euphorbia, sa više od 2.000 vrsta jednogodišnjih, dvogodišnjih ili višegodišnjih cvetnica koje su članovi familije Euphorbiaceae, jedan je od najvećih i najraznovrsnijih rodova ne samo u svojoj familiji, već u celom biljnom carstvu. Biljke ovog roda koriste se u tradicionalnoj medicini još od antičkih vremena. Dosadašnja fitohemijska proučavanja pokazala su da vrste roda Euphorbia proizvode veoma raznovrsne sekundarne metabolite, uključujući različite terpene (seskviterpeni, diterpeni i triterpeni), steroide, cerebrozide, glicerole i fenolna jedinjenja (floracetofenoni, flavonoidi, tanini, kumarini). Mnoga od ovih jedinjenja pokazuju biološke aktivnosti, a najvažnije su reverzija višestruke rezistencije na lekove, antimitotsko, antiproliferativno, citotoksično, antivirusno, antimikrobno, antitumorsko, antiinflamatorno, tumor promotorsko i proinflamatorno dejstvo. Vrste iz roda Euphorbia su bogat izvor jatrofana, makrocikličnih diterpena osnovne trans-biciklo[10.3.0]pentadekanske st
...
rukture, za koje je karakteristično postojanje veoma fleksibilnog dvanaestočlanog prstena. To su veoma funkcionalizovana, različito oksigenovana jedinjenja; u biljkama se obično nalaze u obliku polihidroksilovanih diterpena esterifikovanih različitim kiselinama (acetil, propanoil, nbutanoil, izobutanoil, izovaleril, angeloil, tigloil, benzoil, nikotinoil derivati, itd.), zbog čega su poznati i pod nazivom jatrofanski poliestri. U okviru ove disertacije ispitivani su jatrofanski diterpeni iz vrste Euphorbia dendroides L. poreklom iz Crne Gore koja do sada nije fitohemijski proučavana. Proučavanje je obuhvatalo dve celine: nadzemni deo i mlečni lateks. Iz nadzemnog dela E. dendroides izolovano je i okarakterisano šest novih jatrofana, koji su nazvani eufodendrofani A – F (1 – 5, 16), a iz mlečnog lateksa E. dendroides izolovano je i okarakterisano trinaest novih jatrofana, eufodendrofani G – S (6 – 15, 17 – 19), kao i tri jatrofana izolovana iz nadzemnih delova (1, 2, 16). Izolovani jatrofani imaju vrlo slične strukture. Jatrofani 1 – 15 se međusobno razlikuju samo po vrsti, broju i položaju supstituenata, dok se jatrofani 16 – 19 od njih razlikuju po tome što sadrže endocikličnu (Δ5) umesto egzociklične (Δ6(17)) dvostruke veze. Jedinjenja 1 – 14 su penta- ili heksaesterifikovani jatrofanski polioli koji sadrže keto grupu u položaju C-14, jednu endocikličnu 11 E– i jednu egzocikličnu C-6(17) dvostruku vezu...
Genus Euphorbia, with more than 2,000 species of annual, biennial or perennial flowering plants belonging to the family Euphorbiaceae, is one of the largest and most diverse genera not only in the spurge family but in the entire plant kingdom. Plants of this genus are used in traditional medicine since ancient times. Phytochemical studies up to now have shown that the species of the genus Euphorbia produce a variety of secondary metabolites, including various terpenes (sesquiterpenes, diterpenes and triterpenes), steroids, cerebrosides, glycerols and phenolic compounds (phloracetophenones, flavonoids, tannins, coumarins). These compounds perform many different activities, including modulability of multidrug resistance, microtubuleinteracting activity, antiproliferative, cytotoxic, antiviral, antimicrobial, anticancer, antiinflammatory, tumor promoting and proinflammatory effects. Genus Euphorbia is a rich source of jatrophanes, macrocyclic diterpenes with basic trans-bicyclo[10.3.0]pen
...
tadecane structure, which are characterized by the existence of a flexible twelve membered ring. These are very functionalized compounds with various oxygenation stages; in plants are usually found in the form of polyhydroxylated diterpenes esterified with various acids (acetyl, propanoil, n-butanoyl, isobutanoyl, isovaleryl, angeloyl, tigloyl, benzoyl, nicotinoyl derivatives, etc...), and are sometimes called jatrophane polyesters. In this dissertation, jatrophane diterpenes from Euphorbia dendroides L. originating from Montenegro were investigated. The study comprises investigation of the aerial parts and of the milky latex. From the aerial parts of E. dendroides six new jatrophanes, namely euphodendrophanes A  F (1  5, and 16), were isolated and characterized. From the milky latex of E. dendroides, in addition to 1, 2, and 16, the constituents of the aerial parts, thirteen new jatrophanes, euphodendrophanes G  S (6  15, and 17  19), were isolated and characterized...
Faculty:
University of Belgrade, Faculty of Chemistry
Date:
13-12-2013
Keywords:
Euphorbia dendroides / Euphorbia dendroides / Euphorbiaceae / Isolation / Characterization / Jatrophanes / Euphodendrophanes AS / P-glycoprotein (P-gp) / Multidrug resistance / (MDR) / Tubulin. / Euphorbiaceae / Izolovanje / Karakterizacija / Jatrofani / Eufodendrofani AS / P-glikoprotein (P-gp) / Višestruka reverzija na lekove (MDR) / Tubulin