Utvrđivanje veze između strukture i retencije oksotiazolidina primenom multivarijantne analize
Quantitative structure-retention relationship study of oxothiazolidines using multivariate analysis
Author
Dabić, Dragana
Mentor
Tešić, Živoslav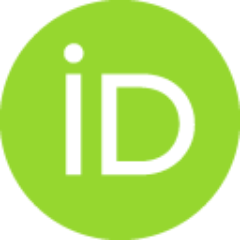 Committee members
Natić, Maja M.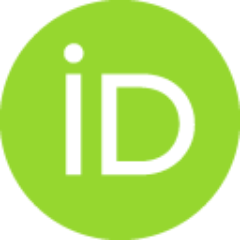 Milojković-Opsenica, Dušanka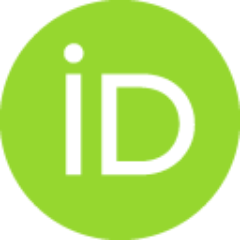 Agbaba, Danica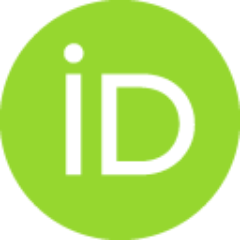 Baranac-Stojanović, Marija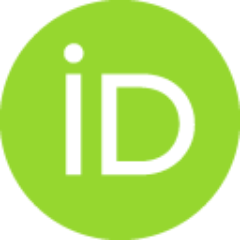 Abstract
Hromatografsko ponašanje 23 novosintetisana 2-alkiliden-4-oksotiazolidina ispitivano je u uslovima reverzno-fazne planarne hromatografije, uz upotrebu dve stacionarne faze (oktadecil-modifikovan (RP-18) i cijano-modifikovan (CN) silika-gel). Dvokomponentne smeše methanol/voda, acetonitril/voda i tetrahidrofuran/voda su korišćene kao mobilne faze. Linearna zavisnost RM vrednosti od zapreminskog udela organske komponente u mobilnoj fazi utvrđena je za sva ispitivana jedinjenja, sa visokom vrednošću korelacionog koeficijenta (r > 0,99). Ispitivani 4-oksotiazolidini predstavljaju kongenernu seriju jedinjenja, što potvrđuje značajan nivo korelacije dobijen pri poređenju RM 0 vrednosti i drugih hromatografskih parametara (m, C0 i PC1). Svi hromatografski parametri lipofilnosti (RM 0, m, C0 i PC1) poređeni su sa izračunatim log P vrednostima. Statistički parametri ovih zavisnosti pokazali su da RM 0 vrednosti mnogo pouzdanije opisuju lipofilnosti od preostalih hromatografskih parametara (m, C
...
0 i PC1). Analiza glavnih komponenata je primenjena na retencione podatke u cilju utvrđivanja sličnosti i razlika između upotrebljenih hromatografskih sistema. Višestruka linearna regresija (MLR) i parcijalna regresija najmanjih kvadrata (PLS) su omogućile ispitivanje odnosa između molekulskih deskriptora ispitivanih N-supstituisanih 2-alkiliden-4-oksotiazolidina i retencionih podataka određenih primenom dva hromatografska sistema (tetrahidrofuran/voda na RP-18 i CN stacionarnoj fazi). Potpuna geometrijska optimizacija izvršena je pomoću AM1 semi-empirijske molekulsko-orbitalne metode, nakon čega je set fizičko-hemijskih molekulskih deskriptora izračunat iz optimizovanih struktura. Poređenjem statističkih parametara odabran je model gde je na najbolji način opisana veza između seta izračunatih deskriptora i RM 0 vrednosti. Dobra prediktivna moć MLR i PLS modela dobijenih za kalibracioni set podataka potvrđena je na podacima iz test seta. Molekulski deskriptori uključeni u odabrane MLR i PLS modele su slične prirode, a u sve dobijene modele uključen je parametar lipofilnosti (log P) što ukazuje na značaj lipifilnosti i njen uticaj na retenciju N-supstituisanih 2-alkiliden-4- oksotiazolidina.
The chromatographic behavior of 23 new 2-alkylidene-4-oxothiazolidine derivates was investigated by means of the reversed-phase thin-layer chromatography (RP TLC) on RP-18 and CN stationary phases. Binary mixtures of methanol/water, acetonitrile/water and tetrahydrofuran/water were used as mobile phases. Linear relationships between the volume fraction of the organic mobile phase modifier and the RM values were established for each solute with the high correlation coefficient values (r > 0.99). The investigated 4-oxothiazolidines are a congeneric set of compounds, and significant correlations were obtained between the chromatographically determined RM 0 and other retention parameters (m, C0, and PC1). All lipophilicity parameters (RM 0, m, C0, and PC1) obtained from the reversed-phase experiments were compared with the calculated log P values. Statistical parameters of these correlations showed that RM 0 values were more suitable for lipophilicity estimation than other retention parame
...
ters (m, C0, and PC1). Principal Component Analysis was performed on retention data in an attempt to reflect the similarities and differences among different chromatographic systems. Multiple linear regression (MLR) and partial least squares regression (PLS) were performed to investigate relation between the structural descriptors of N-substituted 2-alkylidene-4-oxothiazolidines and chromatographic retention determined for the two chromatographic systems (tetrahydrofuran/water on RP-18 and CN stationary phases). Full geometry optimization based on Austin Model 1 (AM1) semiempirical molecular orbital method was carried out and a set of physicochemical molecular descriptors was calculated from the optimized structures. The best relationships in a set of calculated descriptors and RM 0 values were chosen on the basis of comparison of the statistical parameters. The statistical parameters of MLR and PLS models built for training set show a significant predictive ability. The descriptors included in the chosen MLR and PLS models were of similar nature. Lipophilicity parameter (log P) selected out of a large set of possible molecular descriptors in all models, indicated the importance of lipophilicity and its influence on the retention behavior of the N-substituted 2-alkylidene-4-oxothiazolidines.
Faculty:
Универзитет у Београду, Хемијски факултет
Date:
08-07-2013
Projects:
Keywords:
Reverzno-fazna tankoslojna hromatografija / Reversed-phase thin-layer chromatography / lipofilnost / analiza glavnih komponenata / višestruka regresiona analiza / parcijalna regresija najmanjih kvadrata / oksotiazolidini / lipophilicity / principal component analysis / multiple linear regression / partial least squares / oxothiazolidines