Analiza modaliteta citotoksičnog delovanja kompleksa na bazi platine (ll), rutenijuma (lll), hroma (lll) i rodijuma (lll) ispitivanjem na tumorskim ćelijama u kulturi
Mechanisms of antitumor action of metal complexes of ru(iii), cr(iii), rh(iii) and pt(ii) on several cell lines including u2-os cisplatin- sensitive/resistant cells
Author
Aranđelović, Sandra S.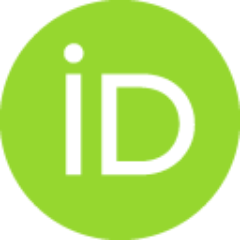 Mentor
Tešić, Živoslav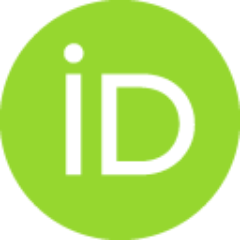 Committee members
Radulović, Siniša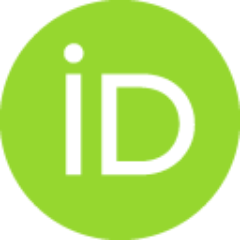 Anđelković, Katarina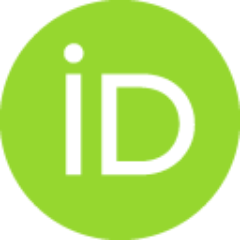 Sladić, Dušan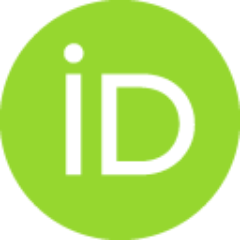 Abstract
Cilj ove studije bio je ispitivanje potencijala antitumorskog dejstva kompleksa metala kao što su rutenijum(III), hrom(III) i rodijum(III), sa bidentatnim -diketonato ligandima [(acac)-acetilacetonat ligand, (tfac)-trifluoroacetilacetonat ligand]. Takodje je poredjena aktivnosti ovih kompleksa sa aktivnošću kompleksa platine cis- / trans- izomera dipiridindihloroplatine(II)(cis-/trans-[Pt(Py)2Cl2], Py=piridin) i cisplatine. Antiproliferativna aktivnost kompleksa ispitivana je na panelu šest ćelijskih linija: A2780, HeLa, Jurkat, K652, uključujući cisplatina-sensitivne i -rezistentne ćelije osteosarkoma (U2-OS and U2-OS/Pt). Uticaj unutarćelijskog glutationa (GSH) na citotoksičnu aktivnost ispitivanih kompleksa praćen je u koinkubacionoj studiji sa butioninsulfoksiminom (BSO). Protočna citometrija je upotrebljena za ispitivanje apoptoze nakon Anexin V-FITC/PI bojenja kao i za ispitivanje aktivnosti kaspaze-3. Apoptoza je dodatno praćena morfološkom analizom ćelijske smrti na HeLa ćel
...
ijama nakon bojenja sa AO/ EtBr. Potencijal ispitivanih agenasa da interaguju sa DNK analiziran je korišćenjem masene spektrometrije (ICP-MS), dok je inhibicija sinteze nukleinskih kiselina praćena na osnovu inkorporacije radioaktivno obleženih nukleotida 13C-timidin / 3H-uridin u DNA / RNA. Antimetastatska aktivnost kompleksa praćena je na osnovu inhibicije aktivnosti metaloproteinaza MMP-2 i MMP-9, pomoću ELISA kita. Rezultati studije citotoksičnosti ukazuju da je aktivnost Ru(tfac)3 izražena kao IC50 vrednost, na ćelijama osteosarkoma, cisplatina-senzitivnom soju (U2-OS) IC50 = 39,25  10,45 M i cisplatina–rezistentnom soju (U2-OS/Pt) 37,75  13,65 M, približna aktivnosti na A2780 ćelijama. Citotoksičnost Ru(acac)3 se kreće u opsegu iznad 100 M, dok kompleksi hroma i rodijuma nemaju antitumorsku aktivnost. Trans-[Pt(Py)2Cl2] je pokazao antiproliferativnu aktivnost značajno veću u poredjenju sa cis- izomerom i skoro približnu cisplatini na ispitivanim ćelijskim linijama. Analiza ćelijskog ciklusa i apoptoze otkriva da Ru(tfac)3 indukuje apoptozu na A2780 ćelijama do 40% i uzrokuje zastoj u S fazi ćelijskog ciklusa kao i opadanje broja ćelija u G1 i G2. Ru(acac)3 takodje indukuje apoptozu do 10% na dvema ćelijskim linijama A2780 (48 h dejstva) i HeLa (72 h dejstva) mada je indukcija aktivnosti kaspaze-3 (na HeLa) slaba u poredjenju sa cisplatinom. Trans-[Pt(Py)2Cl2] poseduje kapacitet indukcije kaspaza-3-zavisne apoptoze, u stepenu sličnom cisplatini i većem od svog cis- izomera. Ispitivanja interakcije ne-platinskih kompleksa sa DNK/RNK otkrivaju da se jedino Cr(III) direktno vezuje za DNK, dok derivati Ru(III) i Cr(III), posebno Ru(tfac)3 poseduju snažan potencijal inhibicije sinteze DNK i RNK. Ru(acac)3 pokazuje kapacitet inhibicije metaloproteinaza MMP-2 i MMP-9. Na osnovu dobijenih rezultata, kompleksi rutenijuma(III) poseduju antimetastatski potencijal i osobinu indukcije apoptoze što predstavlja značajnu racionalnu osnovu za dalja ispitivanja antitumorskog dejstva jedinjenja na bazi rutenijuma(III).
The aim of this study was to investigate cellular response to several ruthenium(III), chromium(III) and rhodium(III) compounds carrying bidentate -diketonato ligands: [(acac)-acetylacetonato ligand, (tfac)-trifluoroacetylacetonato ligand]. In addition activity of cis-/ trans- isomer pair of dipyridinedichloroplatinum(II), was analyzed in comparison to cisplatin. Cell sensitivity study was performed on a panel of several cell lines: A2780, cisplatin-sensitive and –resistant osteosarcoma U2-OS and U2-OS/Pt, human cervix carcinoma (HeLa), mouse melanoma (B16) and K562 and Jurkat, using growth inhibition assay. Effect of intracellular GSH depletion on cell sensitivity to the agent's action was analyzed in co-incubation study with buthionine sulfoximine (BSO) in several cell lines. Flow cytometry was used to assess apoptosis by Annexin V-FITC/ PI double staining, and to analyze induction of caspase-3 activity using anti-active caspase-3 staining. In addition, apoptosis was monitored by
...
fluorescence microscopy after AO/ EtBr staining. Agent DNA binding/damaging affinity was determined by inductively coupled mass spectrometry, while inhibition of incorporation of radioactively labeled nucleotides 13C-thimidine / 3H-uridine into DNA / RNA was analyzed using Liquid Scintillation Counter. Antimetastatic potential of ruthenium(III) compounds was tested using ELISA kit for detection of metalloproteinases, MMP-2 and MMP-9. Results of the cytotoxicity study showed that the pattern of sensitivity to Ru(tfac)3 complex of the two CDDP -sensitive/-resistant osteosarcoma cell lines was similar to that of A2780 cells (72 h exposure), with IC50 being 39,25  10,45 M (in U2-OS) and 37,75  13,65 M (in U2-OS/Pt). Cytotoxicity of Ru(acac)3 ranged over 100 M, while Cr(III) and Rh(III) complexes were completely devoid of antitumor action in vitro. Trans-[Pt(Py)2Cl2] showed activity profile similar to cisplatin and four-fold better in comparison to its cis- izomer on all tested cell lines. However, trans- compound did not overcome cisplatin resistance in U2-OS/Pt cells. Ru(tfac)3 exhibited strong potential for apoptosis induction as tested on A2780 cells, up to 40%, for 48 h of drug exposure and caused decrease of the percent of G1 and G2 cells. Ru(acac)3 induced apoptosis higher than 10% on two cell lines A2780 (48 h action) and HeLa (72 h action) whereas content of active caspase-3 was moderate in comparison to those induced by CDDP. Trans-[Pt(Py)2Cl2] possess higher capacity for caspase-3-dependent apoptosis induction in comparison to cis- isomer. DNA binding study revealed that only Cr(acac)3 was capable of binding DNA, while Cr(III) and Ru(III) compounds, especially Ru(tfac)3 possess potential to inhibit RNA and DNA synthesis at 100 M. Ru(acac)3 showed slight ability to inhibit MMP-2 and MMP-9 activity. Among the non-platinum compounds, only Ru(III) complexes showed potential for antitumor action and differed in their mode of cytotoxic activity according to the different nature of their -diketonato ligands. Capability of Ru(tfac)3 to induce apoptosis, as well as antimetastatic potential of Ru(acac)3, provide a rational to investigate ruthenium based compounds as a sensitizer of tumor cells in combination therapy. These findings support the interest of Ru(III) complexes among the novel tested metal-complexes as promising compounds endowed with potential antitumor action.
Faculty:
Универзитет у Београду, Хемијски факултет
Date:
25-05-2006
Keywords:
trans-platina(II) / trans-platinum(II) / rutenijum(III) / hrom(III) / -diketonato / piridin / apoptoza / kaspaza-3 / DNK-vezivanje / metaloproteinaze (MMP-2 / MMP-9) / ruthenium(III) / chromium(III) / -diketonato / pyridine / apoptosis / caspase-3 / DNA-binding / metalloproteinases (MMP-2 and MMP-9)