Kinetika i mehanizam adsorpcije natrijum (Z)-3-(5-hlor-2-((5-hlor-3(3-sulfonatopropil)benzotiazol-2(3H)-iliden)metil )ben zotiazol-3-ium-3-il)propan-1-sulfonata na koloidne čestice zlata različitih svojstava i veličine
Kinetics and mechanism of sodium (Z)-3-(5-chloro-2-((5-chloro-3-(3-sulfonatopropyl) benzothiazol-2(3H)-ylidene)methyl)benzo- thiazol-3-ium-3-yl)propane-1-sulfonate adsorption on gold nanoparticle colloids of different properties and size
Author
Vujačić, Ana V.
Mentor
Sovilj, Sofija
Committee members
Vasić, Vesna
Grgurić-Šipka, Sanja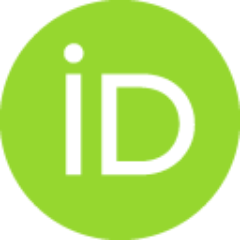 Vodnik, Vesna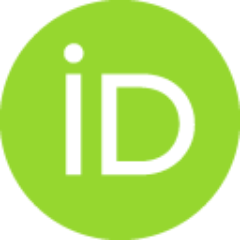 Mandić, Ljuba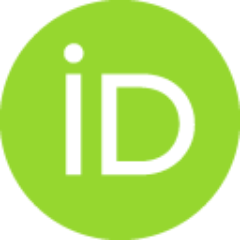 Abstract
Primenom više eksperimentalnih metoda (TEM, UV-Vis spektrofotometrija, fluorescentna spektroskopija, FTIR, DLS, merenja zeta potencijala) ispitane su nanočestice zlata različitih svojstava i veličina sa adsorbovanim boratnim (C6 i C9,5) i citratnim (C17 i C30) jonima na površini, u odsustvu i prisustvu TC boje (natrijum-(Z)-3- (5-hlor-2-((5-hlor-3-(3-sulfonatopropil)benzotiazol-2(3H)-iliden)metil)benzotiazol-3- ium-3-il)propan-1-sulfonata) u vodenoj sredini, i potvrđena je adsorpcija TC na površini ovih nanočestica. Merenje fluorescencije agregata čestica-boja, korigovane za efekat unutrašnjeg filtera, je ukazalo da nanočestice zlata, u zavisnosti od koncentracije, gase fluorescenciju TC boje. Nađeno je da je ovaj proces kvantitativno povezan sa stepenom pokrivenosti površine nanočestica zlata molekulima TC boje. Pritom je efikasnost gašenja rasla sa povećanjem veličine čestica, pri čemu je koncentracija nanočestica zlata u rastvoru održavana konstantnom. Uz pretpostavku da je maksimal
...
no gašenje fluorescencije TC boje ograničeno na potpunu monoslojnu pokrivenost površine nanočestica TC bojom (zavisno od orijentacije boje), eksperimentalno dobijene vrednosti koncentracije nanočestica C17 i C30 potrebne za potpuno gašenje fluorescencije TC boje su bile niže od teorijski izračunatih, dok su za gašenje fluorecencije TC boje pri konstantnoj koncentraciji nanočestica dobijene više eksperimentalne vrednosti u poređenju sa teorijski izračunatim, iz čega je zaključeno da je najverovatnija orijentacija molekula TC boje na površini ovih nanočestica kosa. S druge strane, u slučaju nanočestica C6 i C9,5 teorijski dobijene vrednosti za koncentraciju TC boje potrebnu da pokrije površinu nanočestice i da fluorescencija boje bude potpuno ugašena, u slučaju sve tri orijentacije, su niže u poređenju sa dobijenim eksperimentalnim vrednostima. Koncentracija nanočestica C9,5, potrebna da bi došlo do potpunog gašenja fluorescencije TC boje, po vrednosti najpribližnije odgovara vertikalnoj orijentaciji boje duž kraće strane, dok je u slučaju C6 eksperimentalno dobijen rezultat dosta niži od teorijski izračunatih vrednosti za sve tri moguće orijentacije boje, iz čega je zaključeno da je na površini ovih nanočestica boja smeštena u više od jednog sloja. Iz eksperimenata u kojima je ispitivano gašenja fluorescencije, izračunate su i konstante ravnoteže za proces adsorpcije TC na površini svih ispitivanih nanočestica...
The borate (C6 and C9,5) and citrate (C17 and C30) capped gold nanoparticles of different average core sizes and properties, were characterized by transmission electron microscopy (TEM), ultraviolet-visible spectroscopy (UV-Vis), fluorescence spectroscopy, Fourier transform infrared spectroscopy (FTIR), dynamic light scattering (DLS) and zeta potential measurements, in the absence and presence of cyanine dye, sodium (Z)-3-(5-chloro-2-((5-chloro-3-(3-sulfonatopropyl) benzothiazol-2(3H)- ylidene)methyl)benzothiazol-3-ium-3-yl)propane-1-sulfonate (TC) in water conditions, and the obtained results confirmed that TC was adsorbed on the surface of these nanoparticles. The measurements of fluorescence of the particle–dye assembly, corrected for inner filter effects, clearly indicated that the fluorescence of TC was quenched by gold nanoparticles on the concentration dependent manner. This process was found to be quantitatively related to the surface coverage of the Au nanoparticle by TC dye m
...
olecules. Significant increase of quenching efficiency was noticed when nanoparticle size increased, keeping the concentration of nanoparticles of different size constant. The experimental results of fluorescence quenching were compared with those obtained by theoretical calculations, in which we assumed that the maximum quenching of TC dye fluorescence was restricted to full monolayer coverage of TC on the nanoparticle surface. In case of C17 and C30 nanoparticles, the experimentally obtained values for nanoparticle concentration needed to completely quench TC dye fluorescence were lower than the calculated ones, while higher experimental values in comparision with calculated ones of quenched TC dye at constant nanoparticle concentration were obtained. These findings leaded to the conclusion that the most probable orientation of TC dye molecules on the surface of these nanoparticle was slanted. On the other hand, in case of C6 and C9,5 nanoparticles, the obtained calculated values for TC concentration needed to cover the nanoparticle surface and be completely quenched, for all three possible orientations of TC dye, were lower in comparision with the experimental values. The experimentally obtained value of C9,5 concentration needed to completely quench TC dye fluorescence most closely corresponds to vertical TC dye orientation along the short side, while the experimentally obtained results in case of C6 nanoparticles were much lower than theoretically calculated values for all three possible TC dye orientations. These findings indicated that on the surface of C6 nanoparticles the dye was accommodated in more than one layer. In addition, from the fluorescence quenching experiments, the equilibrium constants for the sorption of TC on the surface of all mentioned nanoparticles were calculated...
Faculty:
University of Belgrade, Faculty of Chemistry
Date:
19-04-2013
Projects:
Keywords:
nanočestice zlata / Gold Nanoparticles / Thiacyanine Dye / Adsorption / Kinetics / J-aggregation / Fluorescence Quenching / Citotoxicity / tiocijanska boja / adsorpcija / kinetika / J-agregacija / gašenje fluorescencije / citotoksičnost