Kognitivna teorija akcije Rejmona Budona
Raymond Boudon's cognitive theory of action
Author
Ignjatović, Suzana D.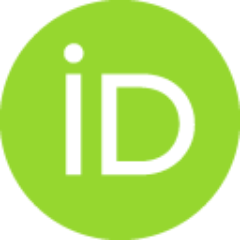 Mentor
Spasić, Ivana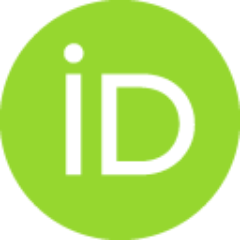 Committee members
Vujović, Sreten
Baucal, Aleksander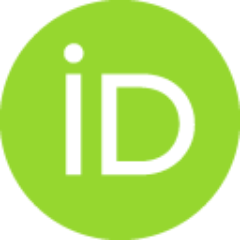 Pavlović, Dušan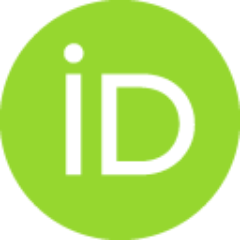 Abstract
Predmet teze je kognitivna teorija akcije (KTA) savremenog francuskog sociologa Rejmona Budona. Rad ima dva cilja: 1) objašnjenje osnovnih principa KTA, najznačajnih domena njene primene i mesta u celini Budonovog dela 2) prikaz Budonovog rada koji uključuje najvažnije elemente Budonove akademske i lične biografije, oblasti kojima se bavio, odnos prema savremenicima i ulogu vanakademskih činilaca. Centralni deo rada, posvećen je KTA, modelu društvene akcije koji predstavlja glavni deo teorijskog programa R. Budona. KTA se posmatra iz dva ugla: kao teorija akcije i kao model za objašnjenje socioloških fenomena (sociologija saznanja, kognitivna sociologija, istorijska sociologija i sociologija morala) i posebno u oblastima kognitivne sociologije, sociologije saznanja i sociologije morala. KTA se smešta u širi okvir savremene i klasične sociologije kako bi se razumela njena pozicija u Budonovoj sociologiji (klasici sociologije, metodološki individualizam, teorija racionalnog iz
...
bora, teorije društvene akcije, analitička sociologija, kognitivistička teorija i interpretativni pravci). KTA počiva na tri postulata: metodološki individualizam (društveni fenomeni se objašnjavaju na osnovu individualnih akcija), razumevanje (svaka individualna akcija se može razumeti u Veberovom značenju pojma) i (kognitivna) racionalnost. Jezgro KTA je pojam kognitivne racionalnosti, pojam zasnovan na "dobrim razlozima" aktera da je nešto tačno, ispravno ili dobro. Socijalni akter poput naučnika gradi i procenjuje "teorije" za određenu situaciju i tako formira uverenja koja čine osnovu akcije. Kognitivna racionalnost je šira od instrumentalne racionalnosti i ima bolji potencijal da objasni društvene pojave koje nisu uvek nužno zasnovane na ovom tipu racionalnosti. Na ovoj pretpostavci se zasniva veliki deo Budonove kritike teorije racionalnog izbora koja počiva na instrumentalnoj racionalnosti. Budon želi da izgradi opšti model objašnjenja koji bi bio alternativa objašnjenjima tipa "crne kutije" koja se zasnivaju na "materijalnim uzrocima" ili deskriptivnim pojmovima (npr. socijalizacija, klasa, kultura). Polazeći od kontinuističke pozicije, Budon smatra nema razlike u objašnjenju prirodnih ("tvrdih") i društvenih ("mekih") nauka; naučnog i svakodnevnog saznanja; pozitivnih/deskriptivnih i preskriptivnih/normativnih tvrdnji. KTA je postala centralni deo Budonove teorije od devedesetih godina. U njegovom radu postoji pomeranje od makro, agregatnih fenomena (socijalna stratifikacija, društveni razvoj, problemi objašnjeni na osnovu TRI) ka opštijem modelu društvene akcije. Budon koristi primere da bi potkrepio svoju teoriju, od kojih su neki preuzeti od klasika (Dirkem, Veber, Tokvil), neki iz modernih nauka (kognitivna psihologija, kognitivna antropologija), a Budon takođe koristi savremene probleme iz javne politike i raznih društvenih oblasti.
The Thesis explores Cognitive Theory of Action (CTA), as developed by a contemporary French sociologist Raymond Boudon. There are two main objectives of the analysis: 1) Explaining the key postulates of CTA, its application and its position in Boudon's work in general; 2) Presenting an overview of Boudon's work based on relevant aspects of his academic and personal biography, research interests, relations with contemporaries, and influence of non-academic factors. Central part of the paper focuses on the CTA model of social action, and the core of Boudon's scientific program. CTA is analyzed as general theory of social action and a model that was applied to a variety of social pheonomena (sociology of knowledge, cognitive, sociology, sociology of morality). The place of CTA in Boudon's sociology is addressed from different perspectives, including contemporary and classical social theory (classical sociologists, methodological individualism, rational choice theory, theories o
...
f social action, analytical sociology, cognitivist and interpretative theories). CTA is based on three postulates: methodological individualism (social phenomena should be explained by individual actions), comprehension (any individual action can be understood in Weberian sense), and (cognitive) rationality. The concept of cognitive rationality is the central aspect of the CTA. The basic principle of cognitive rationality is defined in terms of good reasons for individual action, i.e. an actor has good reasons to believe that something is true, right or good. The social actor acts as a scientist who develops "theories" and evaluates them trying to understand the situation and acts based on these beliefs. Cognitive rationality is more general than instrumental rationality, and has comparatively better heuristic capacity for explaining social phenomena which are not based on this type of rationality. Boudon's goal is to develop a general model of explanation that would be an alternative to "black-box explanations" based on "material forces", and rather descriptive concepts (like socialization, social class, culture etc.). Boudon's continuistic position implicates no differences in explanation between "hard" and "soft" sciences; scientific and ordinary knowledge; positive/descriptive, and normative propositions/beliefs. CTA came to the focus of Boudon's research in the 1990s. His theory diverted from macro, aggregate social facts (social stratification, social developement, rational choice based problems) to a more general theory of social action. However, Boudon uses examples from different sources to corroborate his theory: classical sociology (Durkheim, Weber, Tocqueville), modern sciences (cognitive psychology, cognitive anthropology), and contemporary issues from public policy and different social domains.
Faculty:
Универзитет у Београду, Филозофски факултет
Date:
27-10-2014
Projects:
Keywords:
cognitive theory of action / methodological individualism / understanding / cognitive rationality / axiological rationality