Diskursi o porodičnom nasilju i narativi žena žrtava partnerskog nasilja
Discourses on domestic violence and narratives of women victims of partners' violence
Author
Simić, Ivana B.
Mentor
Jovanović, Gordana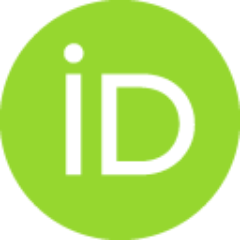 Committee members
Srna, Jelena
Mirić, Jovan
Sekulić, Nada

Abstract
Nasilje u porodici se u savremenom društvu smatra jednim od najtežih oblika nasilja jer se njegovim ispoljavanjem krše osnovna ljudska prava i slobode članova porodice. Međutim, značenje nasilja u porodici može se konstruisati na različite načine u različitim diskursima. Cilj ovog rada je istraživanje konstruisanja značenja nasilja u porodici u pravnom i medijskom diksursu i u narativima žena žrtava partnerskog nasilja. Teorijsko utemeljenje ovog istraživanja predstavlja socijalni konstrukcionizam, Fukoovo razumevanje diskursa, odnosa moć/znanje i subjekta i feminističko razumevanje nasilja nad ženama u porodici. Istraživački pristup problemu je kvalitativan i podrazumeva upotrebu analize sadržaja, diskurzivnu analizu i narativnu analizu. Analiza pravnog diskursa ukazuje na konstrukcionističku prirodu fenomena nasilja u porodici što se ilustruje praćenjem promena u definisanju značenja nasilja u porodici u različitim pravnim dokumentima. Analizom su obuhvaćeni određeni član
...
ovi zakona u kojima se definiše značenje nasilja u porodici (Zakon o javnom redu i miru iz 1994. godine, Zakon o izmenama i dopunama Krivičnog zakona iz 2002. godine, Krivični zakonik iz 2005. godine, Porodični zakon iz 2005. godine) i Nacionalna strategija za sprečavanje i suzbijanje nasilja nad ženama u porodici i u partnerskim odnosima, usvojena 2011. godine. Sprovedena analiza pokazuje promenu u značenju nasilja u porodici tokom posmatranih godina. Promene u označavanju se konstruišu promenom u značenju nasilnog postupka koji će se smatrati nasilnim, promenom označavanja posledica koje takvo nasilje izaziva i promenom označavanja članova porodice na koje se usvojeni zakoni odnose. Analiza medijskog diskursa podrazumevala je analizu novinskih članaka u dnevnim novinama Blic i Politika u 2003, 2007. i 2011. godini. Analizom je obuhvaćeno 432 novinska članka o nasilju u porodici...
In modern society domestic violence is considered as one of the worst forms of violence because its manifestations violate basic human rights and freedom of family members. However, the meaning of domestic violence can be constructed in different ways through different discourses. The aim of this work is to explore constructing meanings of domestic violence in legal and media discourses and in narratives of women victims of partners' violence. The theoretical foundation of this research is social constructionism, Foucault's understanding of discourse, his understanding of the relation between power / knowledge and the subject, as well as the feminist understanding of domestic violence against women. The research is based on the qualitative approach to the problem which implies the use of content analysis, discourse analysis and narrative analysis. The law discourse analysis indicates the constructionist nature of the phenomenon of domestic violence, as it is illustrated by
...
tracking the change in the meaning of domestic violence in different legal documents. The analysis refers to some articles of the Serbian national laws which define the meaning of domestic violence (Law on Public Peace and Order – 1994; The Law on Amendments to the Criminal Law – 2002; Criminal Code – 2005; Family Law - 2005) and to National Strategy for preventing and combating domestic and partners' violence against women, adopted 2011. The conducted analysis shows a change in the meaning of domestic violence during these years. Changes in labeling of domestic violence are constructed by changing the meaning of actions that would be considered as violent, by changing labeling of consequences caused by such violence, as well as by changing labeling of family members to which these laws apply. The analysis of media discourse entailed an analysis of newspaper articles edited in daily newspapers Blic and Politika during 2003, 2007 and 2011. The analysis included 432 newspapers articles on domestic violence...
Faculty:
University of Belgrade, Faculty of Philosophy
Date:
03-09-2014
Projects:
Keywords:
nasilje u porodici / domestic violence / diskurs / narativ / subjektivne pozicije / discourse / narrative / subjective positions