Pojam konteksta i njegov značaj u srpskoj umetnosti kraja 20. i početkom 21. veka
Concept of context and its importance in Serbian art in late 20th and early 21st century
Author
Stanković, Maja S.
Mentor
Merenik, Lidija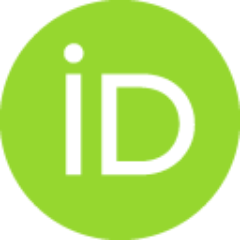 Committee members
Mijušković, Slobodan
Čubrilo, Jasmina

Abstract
Predmet istraživanja je pojam i značaj konteksta u savremenoj umetnosti na primeru srpske umetnosti s kraja 20. i početku 21. veka. Polazna pretpostavka je promena značenja i funkcije konteksta u odnosu na tradicionalno i formalističko određenje konteksta kao pratećeg elementa umetničkog rada. Kontekst je u ovom radu razmatran iz ugla radikalne linije mišljenja (u) umetnosti 20. veka koja započinje sa avangardom. Kontekst na kraju 20. i početku 21. veka postao je konstitutivni deo umetničkog rada: od spoljašnjeg elementa - shvaćenog kao skup okolnosti, datosti, objektivnih uslova pod kojima nastaje rad - shvatanje konteksta se promenilo, proširilo tako što je postao integralni deo umetničkog mišljenja i pri tom nije nužno vezan za određeni umetnički postupak, medij ili način izražavanja. Pošto je kontekst konstitutivni deo rada u savremenoj produkciji, onda se o savremenim umetničkim praksama može govoriti kao o kontekstualnim praksama. Tradicionalno shvatnje konteksta kao datog, nepro
...
menljivog skupa okolnosti vezanih za nastanak umetničkog dela u savremenim umetničkim praksama dobilo je alternativu - fluidni kontekst. Kontekstualne prakse su savremene umetničke prakse u kojima je fluidni kontekst sastavni deo produkcije, prezentacije i percepcije umetničkog rada. Dominantne kontekstualne prakse u savremenoj umetničkoj produkciji su: rekontekstualizacija, participacija i biopolitička umetnost.
Research subject is concept and importance of context in modern art using Serbian art in late 20th and early 21st century as a case study. Starting assumption is a change in meaning and function of context in relation to the traditional and formalistic definition of context as a supporting element of artwork. In this paper, context has been considered in terms of radical line of thought (in) the 20th century art, starting with avant-garde. The concept of this thesis is that context became a constituent part of artwork in late 20th and early 21st century: what used to be considered external element – a group of circumstances, facts, objective conditions in which an artwork is made – has changed, expanded in such a way that it has become an integral part of thinking in art, which is not necessarily connected with a certain art procedure, medium or manner of expression. Considering that context is a constituent part of artwork in modern production, contemporary art practices can be referr
...
ed to as contextual practices. An alternative for traditional understanding of context as a group of circumstances related to creation of artwork has appeared in modern art practices – fluid context. Contextual practices are contemporary art practices in which fluid context is an integral part of production, presentation and perception of artwork. Dominant contextual practices in modern art production are: recontextualisation, participation and biopolitical art.
Faculty:
Универзитет у Београду, Филозофски факултет
Date:
15-11-2013
Keywords:
savremena umetnost / contemporary art / srpska umetnost / kontekst / kontekstualne prakse / rekontekstualizacija / participacija / biopolitička umetnost / Serbian art / context / contextual art practices / recontextualisation / participation / biopolitic art