Dodatna valjanost inventara za procenu ličnosti (PAI) u objašnjenju nekih psihopatoloških entiteta
Incremental validity of Personality assessment inventory (PAI) in explaining certain psychopathological entities
Author
Vučinić Latas, Dušanka N.
Mentor
Knežević, Goran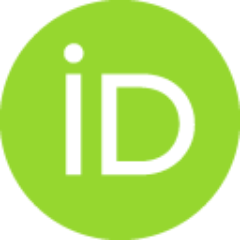 Committee members
Knežević, Goran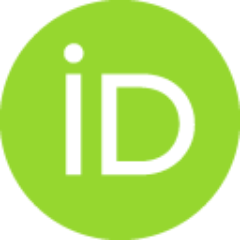 Opačić, Goran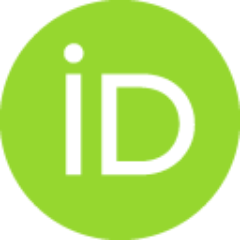 Mitić, Marija

Abstract
Pitanje svodivosti psihopatoloških fenomena na bazičnu strukturu ličnosti je važno konceptualno-empirijsko pitanje u oblasti izučavanja ličnosti i psihopatologije. Dimenzionalni modeli ličnosti pretenduju da budu sveobuhvatni, odnosno da poseduju kapacitet da obuhvate sve ključne psihopatološke klastere. U ovom istraživanju proveravan je potencijal šestodimenzionalnog modela ličnosti da obuhvati sve ključne psihopatološke fenomene merene patocentričnim Inventarom za procenu ličnosti PAI. Inventar za procenu ličnosti (PAI) je savremen inventar ličnosti koji do sada nije primenjivan na našoj populaciji. Uvodjenje novog instrumenta u kliničku praksu postavlja pred istraživače zadatak provere njegovih psihometrijskih karakteristika, ali dodatne validnosti u odnosu na već postojeće instrumente. Problem: Glavni problem ovog istraživanja je dvojak: prvo, provera psihometrijskih karakteristika Inventara za procenu ličnosti (PAI) na našoj populaciji i drugo, provera njegove dodatne diferencijal
...
no-dijagnostičke valjanosti u odnosu na bazičnu strukturu ličnosti operacionalizovanu šestofaktorskim modelom ličnosti. Inkrementalni doprinos PAI inventara ocenjivan je kroz proveru diskriminativnog potencijala PAI inventara u odnosu na instrumente za procenu bazične strukture ličnosti u predikciji različitih psihopatoloških entiteta. Bazična struktura ličnosti je u ovom istraživanju konceptualizovana kao šestodimenzionalni model odnosno kroz petofaktorski model (bazične dimenzije ličnosti: Neuroticizam, Ekstraverzija, Otvorenost, Savesnost i Saradljvost) proširen konceptom Dezintegracije konativnih funkcija. Metod: Na uzorku koji je uključio 160 ispitanika oba pola podeljenih u četiri grupe (zdravi, anksiozni, shizofreni psihotični i psihotični ispitanici (klasifikovani prema MKB-10 medjunarodnoj klasifikaciji bolesti) primenjeni su Inventar za procenu ličnosti (PAI), NEO-PI-R upitnik za procenu 5 bazičnih dimenzija ličnosti i DELTA 10 upitnik za procenu dezintegracije kao šeste bazične dimenzije ličnosti. Inkrementalni doprinos Inventara za procenu ličnosti (PAI) u klasifikovanju ispitanika po dijagnostičkim grupama, kao i povezanost psihopatoloških konstrukata koje on meri sa merama bazičnih crta ličnosti, proveren je kroz serije diskriminativnih i hijerarhijskih regresionih analiza. Rezultati: PAI upitnik za procenu ličnosti pokazuje u celini zadovoljavajuće psihometrijske karakteristike na našem uzorku. Potvrdili smo očekivanje o supstancijalnom unapredjenju diskriminativne validnosti PAI instrumenta u odnosu na instrumente za procenu bazičnih dimenzija ličnosti (NEO-PI-R I DELTA 10)...
The question of reconceptualization of psychopathology into the basic personality structure is an important conceptual-empirical issue in the area of personality and psychopathology. Dimensional models of personality pretend to be comprehensive, that is, to have a capacity to embrace all key psychopathological clusters. In this research we investigate the capacity of six-dimensional model of personality to incorporate all crucial psychopathological phenomena measured by Personal Assessment Inventory - PAI. Personality Assessment Inventory (PAI) is a contemporary personality inventory, and has not been applied so far to a Serbian sample. Introduction of a new inventory in clinical practice, demands that researchers test its psychometric performance, as well as an incremental validity compared to already existing instruments. The puzzle: The main problem in the research is two-sided: first, to validate the psychometric properties of the Personality Assessment Inventory (PAI) within a Ser
...
bian population sample and second, to validate PAI incremental validity in relation to basic personality structure operationalized through the six-dimensional model of personality. The incremental contribution of PAI has been tested through discriminative potential of PAI compared to the instruments for basic personality dimension measures in prediction of different psychopathological entities. In this research basic personality structure is conceptualized as a six-dimensional model, i.e. a five-factor model (basic personality structure: Neuroticism, Extraversion, Openness, Agreeableness and Conscientiousness) extended by a basic concept of conative function Disintegration. Method: On the sample of 160 examinees of both genders and divided in four groups (without pathology group, anxiety disorder group, schizophrenic psychotic group, non-schizophrenic psychotic pathology group – classified according to the MKB-10 international classification of disorders) we applied Personality Assessment Inventory, NEO-PI-R questionnaire for the assessment of five basic personality traits and DELTA 10 questionnaire for the assessment of sixth basic personality dimension – the disintegration. Incremental contribution of Personality Assessment Inventory in classification of different psychopathological groups was examined through series of discriminative and hierarchical analysis of regression. Results: PAI questionnaire for the personality assessment shows satisfactory psychometric characteristics on our sample. We have confirmed the expectations of substantial incremental validity of PAI instruments, compared to instruments for basic personality assessment (NEO-PI-R I DELTA 10)...
Faculty:
Универзитет у Београду, Филозофски факултет
Date:
10-03-2014
Keywords:
ličnost / personality / psihopatologija / PAI inventar za procenu ličnosti / dodatna valjanost / petofaktorski model ličnosti / šestodimenzionalni model ličnosti / dezintegracija / psychopathology / personality assessment inventory / incremental validity / five-factor model of personality / six-dimensional model of personality / disintegration
Related items
Showing items related by title, author, creator and subject.
Vujisić, Blagoje V.

(Универзитет у Београду, Филолошки факултет,

19-09-2016

)

Andonović, Stefan

(Универзитет у Београду, Правни факултет,

09-12-2019

)

Šaula-Marojević, Biljana M.

(Универзитет у Београду, Филозофски факултет,

18-09-2012

)