Kulturna politika u Srbiji : antropološka perspektiva
Cultural policy in Serbia - anthropological perspective
Author
Vukanović, Maša T.
Mentor
Milenković, Miloš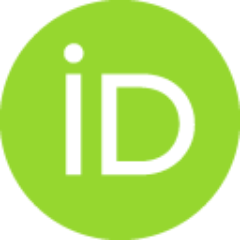 Committee members
Đukić, Vesna
Gavrilović, Ljiljana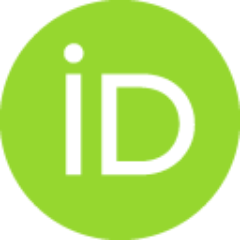 Abstract
U savremenim društvima javna politika je postala toliko značajan koncept organizovanja i upravljanju da se, kako antropolozi ističu, gotovo izjednačio sa tradicionalnim konceptima kao što su porodica ili društvo. Predmet disertacije je javna politika koja se praktikuje u sferi kulture, kulturna politika u savremenoj Srbiji, s ciljem da pruži antropološko viđenje kako kulturna politika u savremenoj Srbiji radi i zašto ponekad ne radi onako kako donosioci odluka (ali) i stručna javnost planiraju i žele. Teorijski i metodološki okvir nađen je u antropologiji javne politike, relativno novom polju antropoloških izučavanja. Imajući u vidu pitanja koja postavlja antropologija javne politike, u disertaciji je pažnja posvećena diskursima i njihovim delovanjima, akterima i njihovim delovanjima te pitanju ravnoteže u delovanju različitih aktera, okvirima u kojima se vrši vrednovanje rada ustanova i profesionalaca u kulturi, pitanju odnosa javne politike u sferi kulture prema tzv. "tradicionalnoj"
...
kulturi i razvijanju unutrašnje kulture. Razmatrajući posebne teme (kulturna politika u oblasti kulturnog nasleđa, zakone i zakonodavnu aktivnost, pitanje evaluacije, te kulturno – umetnički amaterizam) namera u disertaciji jeste i ukazivanje na potencijalne pravce ostvarivanja saradnje između etnologa i antropologa i drugih profesionalaca u sferi kulture a kako bi se glasovi sa margina glasnije čuli.
In contemporary societies public policy, as many anthropologists argued, has became very important concept in organization and governance of the society, almost equal with other organizing concepts such as family or society. Dissertation is focused upon public policy in the sphere of culture, cultural policy. Aim of dissertation is to throw anthropological light on processes of cultural policy in contemporary Serbia as an attempt to reveal how does it work and why sometimes it doesn't work as planned. Theoretical and methodological frame was found in anthropology of policy, reasonably new field of anthropology. Bearing in mind questions that anthropology of policy poses, particular issues that dissertation address include discourses behind actions and decisions of different actors, the role of different actors and how the balance between actions is acheived, what are the frames for evaluation, how cultural policy addresses development of "genious" culture and "traditional" culture. Ana
...
lysis of cultural policy in the field fo cultural heritage, laws and legsilation process in the sphere of culture, amateurs in arts and culture are done with an intention to point out the possibilities for establishing closer cooperation between anthropologists and other scholars and professionals in the spehere of culture so their voice becomes louder in the ears of decision makers.
Faculty:
Универзитет у Београду, Филозофски факултет
Date:
07-11-2013
Keywords:
antropologija / anthropology / public policy / cultural policy / cultural heritage / law / amateurs in arts and culture / evaluation / Serbia / javna politika / kulturna politika / kulturno nasleđe / zakoni / kulturno-umetnički amaterizam / evaluacija / Srbija