Razvojni efekat simetrične vršnjačke interakcije tokom početnog ovladavanja čitalačkom pismenošću
Developmental effect of symmetrical peer interaction during initial phases of reading literacy development
Author
Buđevac, Nevena
Mentor
Baucal, Aleksander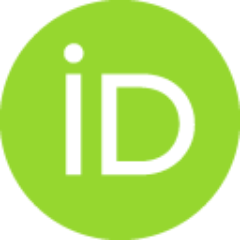 Committee members
Lalović, Dejan
Pavlović-Babić, Dragica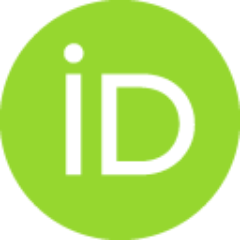 Trebješanin, Biljana

Abstract
Rad se bavi mogućnostima podsticanja razvoja čitalačke pismenosti kroz simetričnu vršnjačku interakciju. Čitalačka pismenost jedna je od ključnih kompetencija, kako za akademski uspeh, tako i da produktivno učešće u savremenom društvu, zbog čega se smatra osnovnim sredstvom obrazovanja i individualnog razvoja. Nadovezujući se na dosadašnje nalaze o razvojnoj delotvornosti simetrične vršnjačke interakcije (interakcije u koju svi učesnici ulaze bez kompetencije potrebne da reše zadatak sa kojim su suočeni), ova studija proširuje saznanja o njenim efektima na domen razvoja čitalačke pismenosti. S obzirom na značajnu ulogu prvih godina školovanja u ovladavanju čitanjem, ovo istraživanje fokusira se na decu prvog i četvrtog razreda. Osim toga, dosadašnji nalazi o delotvornosti simetrične vršnjačke interakcije ne nude direktne podatke o njenim efektima na uzrastima na kojima proces decentracije nije završen, što je bio dodatan motiv da se bavimo ulogom ovog vida interakcije u razvoju novih k
...
ompetencija na pomenutim uzrastima. Ciljevi rada bili su: (1) da se ispita na koji način deca, kroz zajedničku aktivnost u simetričnoj interakciji, mogu razvijati čitalačku pismenost; (2) da se proveri da li se i na koji način čitalačka pismenost može unapređivati kroz simetričnu interakciju i na uzrastima na kojima proces decentracije još uvek nije završen; (3) da se omogući uvid u teškoće sa kojima se deca suočavaju tokom početnih faza ovladanja čitanjem i utvrdi da li se one mogu ublažiti kroz ovaj tip vršnjačke interakcije...
The study is addressing the topic of reading literacy development through symmetrical peer interaction. Reading literacy is treated as one of the key competencies influencing academic success as well a s efficient participation in modern society. For that reason it is considered as an important tool in education and individual development. In continuation with previous results concerning the effectiveness of symmetrical peer interaction (an interaction which all the participants enter without a competence needed to complete the task they are faced with) this study broadens our knowledge about its effects on reading literacy development. Having in mind the importance of the first few years of education for the reading skills development, the research focuses on firstJ and fourthJgraders. Besides that, preceding results about symmetrical interaction effects do not offer direct data about its effectiveness at the ages
...
before the decentration process is over, which was the additional motive to look at the role of this interaction type in the new competence development at the aforementioned ages. The aims of this study were: (1) to explore if (and in which way) children can develop reading literacy skills through joint activity within symmetrical interaction; (2) to check if reading literacy can develop through symmetrical interaction at the ages before the decentration process is finished; (3) to look at the difficulties children are faced with during the starting phases of reading literacy development and to investigate if they can be reduced through this kind of interaction...
Faculty:
Универзитет у Београду, Филозофски факултет
Date:
10-05-2013
Projects:
Keywords:
čitalačka pismenost / reading literacy / symmetrical interaction / peer interaction / competence development / education / dialogue analysis / argumentation / seven year olds / ten year olds / simetrična interakcija / vršnjačka interakcija / razvoj kompetencija / obrazovanje / analiza dijaloga / argumentacija / sedmogodišnjaci / desetogodišnjaci