Sociologija dominacije Pjera Burdijea
Sociology of domination of Pierre Bourdieu
Author
Birešev, Ana
Mentor
Spasić, Ivana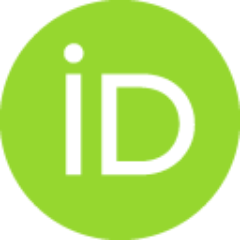 Committee members
Spasić, Ivana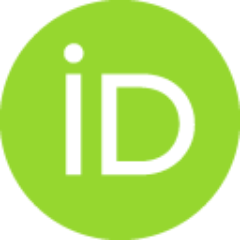 Molnar, Aleksandar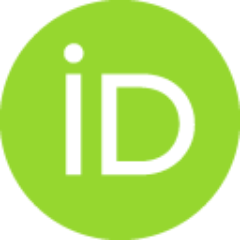 Filipović, Mirko

Abstract
Pjer Burdije je savremeni klasik i jedan od najuticajnijih sociologa današnjice. O njemu i njegovim delima se mnogo i naširoko pisalo i raspravljalo u struĉnoj literaturi. Cilj ove studije je da ponudi drugaĉiji pristup u prouĉavanju rada francuskog sociologa od onih postojećih. Originalnost pristupa proizlazi iz metodologije rada, koja samo po sebi nije nova ali je retko kad bila dosledno primenjena u izuĉavanju Burdijea, i osobenom interpretativnom kljuĉu kroz koji se teorijski opus ovog autora sagledava. Kad je reĉ o metodologiji, teţište je na preispitivanju teorijskih stanovišta (analiza teksta i intertekstualna uporedna analiza), ali se njihov nastanak i njihov razvoj razmatraju tako što se uzimaju u obzir svi oni društveni ĉinioci pod ĉijim uticajem se Burdije, kao društvena jedinka i kao sociolog, formirao (analiza konteksta – društvenog, intelektualnog, nauĉnog i akademskog). Na teorijskom nivou, Burdijeovom radu se pristupa kroz sveobuhvatno, temeljno, kritiĉko, preispitivanj
...
e njegovih shvatanja i kljuĉnih ideja, uz komentarisanje relevantnih osvrta na ta ista, kako bi se izneli argumenti u prilog teze da je Burdijeovu sociologiju najprimerenije okvalifikovati kao sociologiju dominacije. U uvodnom delu rada, najpre se daje kratak, sistematiĉan pregled relevantnih studija o Burdijeu i njegovoj sociologiji. Potom se identifikuju glavne odlike Burdijeove sociologije, one po kojima se ona svrstava u red kritiĉkih sociologija dominacije, ali i one koje je ĉine specifiĉnom u odnosu na srodne pristupe društvu i odnosima dominacije. Autorka tvrdi da posebnost Burdijeove sociologije dominacije dobrim delom proizlazi iz teorije polja, koja u njoj zauzima centralno mesto i predstavlja glavni analitiĉki okvir za primenu i razradu ostalih teorijskih pojmova. Da bi to pokazala, autorka, na samom poĉetku, prouĉava genezu Burdijeove teorijske konstrukcije i preispituje mesto teorije polja u njoj (prvo poglavlje "Burdijeova sociologija dominacije i njeni poĉeci―). Teorija polja je u ovom radu upotrebljena kao analitiĉko uporište iz kojeg se procenjuje da li i na koji naĉin Burdijeova sociologija funkcioniše kao sociologija dominacije. Upravo zbog toga, rad je najvećim svojim delom koncipiran oko analize Burdijeovog shvatanja nekoliko društvenih polja – politiĉkog polja (drugo poglavlje "Politiĉko polje i simboliĉko nasilje – kad reĉ postaje moć―), polja obrazovanja (treće poglavlje "Polje obrazovanja – kulturni sauĉesnik―), nauĉnog polja (ĉetvrto poglavlje "Nauĉno polje – dominacija na testu―), polja umetnosti (peto poglavlje "Polje umetnosti – dominacija kreativnosti i kreativnost dominacije―) i polja moći (šesto poglavlje "Polje moći – borba svih [polja] protiv svih [polja]―). Jedno posebno poglavlje je posvećeno Burdijeovom shvatanju muške dominacije koju je francuski sociolog smatrao nekom vrstom transverzale svih polja (Sedmo poglavlje, "Rodna dominacija – dva pola simboliĉkog kapitala―). U poslednjoj celini raspravlja se o Burdijeovoj društvenoj teoriji iz ugla odabranih poznavalaca, sledbenika i kritiĉara njegove misli (osmo poglavlje "NasleĊe i naslednici―). Njihov glas je upotrebljen kao komentar Burdijeovog viĊenja i Burdijeove vizije društvenog sveta i istovremeno kao uvod u preispitivanje heuristiĉke plodnosti i primenjivosti njegove teorijske aparature u istraţivanju dominacije u društvu XXI veka, kojim završava ovaj rad. U zakljuĉku autorka takoĊe ukazuje na neke Burdijeove ideje, koje izdvaja na osnovu prethodno izloţene analize njegovih tekstova o politici, obrazovanju, nauci, kulturi i umetnosti (ideje poput politike habitusa, racionalne pedagogije i dr.), za koje smatra da imaju znaĉajne politiĉke implikacije u smislu ukidanja odnosa dominacije u društvu i za ĉiju se praktiĉnu primenu zalaţe.
Pierre Bourdieu is a contemporary classic and one of the most influential sociologists of today. Both his writings and his academic personality have been subjects of many studies and discussions in the academic literature. The aim of this study is to offer an approach to the body of work of this French sociologist, different from a majority of the existing ones. The originality of the present approach stems from research methodology – which is not new in itself, but so far rarely consistently applied in studying Bourdieu – and also from adopting a unique interpretative perspective on Bourdieu's theoretical opus. The methodological focus is on examining the theoretical stances (text analysis and comparative intertextual analysis), their origins and their development, by taking into account all the social factors that had influenced Bourdieu's formation, as a social agent and sociologist (social, intellectual, scientific and academic contexts are analyzed). On the theoretical level, Bour
...
dieu's work is approached by a comprehensive, thorough and critical examination of his views and key ideas. The existing relevant analyses written by other people are examined as well, with a view to building up the central argument of the dissertation: that Bourdieu's sociology is best described as sociology of domination. Introductory chapter begins with a brief, systematic survey of relevant studies of Bourdieu and his sociology. Then, the main features of Bourdieu's sociology are identified: the ones which help classify it as a critical sociology of domination and the others which point to differences between Bourdieu's sociology and other similar approaches to society and relations of domination. The author argues that the particularity of Bourdieu's sociology mainly stems from field theory, which has a central role in it and represents the principal analytical framework for the application and deployment of other theoretical concepts. In order to support that claim, the author explores, in the opening chapter, the genesis of Bourdieu's theoretical construction and discusses the role field theory plays in it (Chapter 1, "Bourdieu's Sociology of Domination and Its Beginnings―). This work uses field theory as an analytical anchor which helps to establish whether Bourdieu's sociology functions as a sociology of domination, and if so, in which way. For this reason, major attention is paid to Bourdieu's understanding of several social fields – political field (Chapter 2, "Political Field and Symbolic Violence – When Word Becomes Power―), field of education (Chapter 3, "Field of Education – The Cultural Accomplice―), scientific field (Chapter 4, "Scientific Field – Domination Put to Test―), field of art (Chapter 5, "Field of Art – Domination of Creativity and Creativity of Domination―) and field of power (Chapter 6, "Field of Power – The Battle of All/Fields Against All/Fields―). One chapter is dedicated to Bourdieu's view of masculine domination which the French sociologist considered to be in a certain way transversal to all fields (Chapter 7, "Masculine Domination – Two Genders of Symbolic Capital―). The final chapter discusses Bourdieu's social theory from the perspective of several of his major commentators, followers and critics (Chapter 8, "Legacy and Inheritors―). Their voice is used as a commentary on Bourdieu's view and vision of the social world, and at the same time as an overture for the final examination of this work – the question of heuristic potentials and applicability of his theoretical apparatus for the study of domination in the 21st century. In the conclusion, the author highlights and advocates the practical application of some of Bourdieu's ideas, identified in preceding analysis of Bourdieu's writings on politics, education, science, culture and art (ideas like politics of habitus, rational pedagogy, and others). These are considered to have important political implications, in terms of suspending the relations of domination in society.
Faculty:
Универзитет у Београду, Филозофски факултет
Date:
18-09-2013
Keywords:
Pjer Burdije / Pierre Bourdieu / sociology of domination / field / domination / change / sociologija dominacije / polje / dominacija / promena