Umetnost secesije kao srpska rana moderna
Secession art as Serbian early modern
Author
Tubić, Dejan M.
Mentor
Merenik, Lidija
Committee members
Kadijević, Aleksandar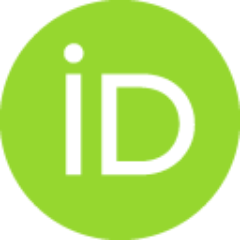 Šujica, Nikola

Abstract
U okviru likovnih i vizuelnih umetnosti termin secesija označava kulturnu i umetničku epohu, ideju, pokret, model materijalističke i idealističke filozofije. Esenciju ideje i koncepta secesije predstavljala je antagonistička reakcija na zvaničnu i kanonizovanu umetnost tadašnjih evropskih umetničkih akademija. Osnovni koncept ovog rada biće baziran na kritičko-teorijskoj analizi vizuelno-kontemplativne stvarnosti umetnosti srpske secesije. Razmatranje fenomena i ontološke suštine umetnosti srpske secesije zahtevalo je angažovanje integralnog metodološkog pristupa koji je omogućio utemeljenje teorijski dokazivih fenomena, kao i isticanje paradigmatičnih predstavnika. Pojava industrijskog doba i kapitalističkog funkcionisanja svetske privrede menjala je suštinu ontoloških vrednosti čovekovog postojanja. Produkt takvih dešavanja je pojava modernizma kao novog modela globalne svetske kulture u čijem konstituisanju značajnu ulogu ima i umetnost secesije. Umetnost srpske secesije donosila je
...
nove, do tada nepoznate koncepte estetske stvarnosti. Autohtonost umetnosti srpske secesije zasnivala se na autonomnim istorijskim i kulturnim prilikama u kojima se nalazio srpski narod. Morfologija te umetnosti nije imala pravolinijsku i logičnu genezu, već se kretala pulsirajućim impulsima koji su korespondirali sa prošlošću, sadašnjošću i budućnošću. Argumentovana teorijska analiza podrazumevala je definisanje kritičkih stavova o evropskoj i svetskoj secesiji koji su predstavljali fundament za proučavanje umetnosti srpske secesije. Umetnost secesije otkrivala je i korespondirala sa ontološkom suštinom čoveka i savremenog trenutka, pokretala je slojevite idejne, tematske i programske modele koji su produkovali autonomne osobenosti te estetike. Uprkos postojanju teorijskih kontraverzi, kontradiktornosti, dihotomih struktura, stilske heterogenosti i homogenosti, estetskog pluralizma umetnost secesije egzistira kao epoha, stil, moda i estetska norma jednog perioda srpske kulture.
In the visual arts, the term secession means the cultural and artistic epoch, the idea, the movement, the model of materialistic and idealistic philosophy. Essence of the idea and concept of Secession was an antagonistic reaction to the popularly and canonised art of European art academies in that piriod. The basic concept of this work will be formed on a critical-theoretical analysis of the visual-contemplative reality of the Serbian Secession Art. Explanation of the phenomenon and the ontological essence of Serbian Secession Art require the involvement of an integrated methodological approach that allowed the theoretical foundation of demonstrable phenomena, as well as emphasizing the paradigmatic representative. The emergence of the industrial age and the functioning of the capitalist world economy has changed the essence of the ontological value of human existence. The product of such events is the emergence of modernism as a new model of global culture in which the constitution ha
...
s a significant role the Art Secession. Serbian Secession Art brought a new, previously unknown concepts of aesthetic reality. Autochthony of Serbian Secession Art based on autonomous historical and cultural circumstances in which housed the Serbian people. Morphology of that art was not rectilinear and logical genesis, but it was moving in pulsating impulses that corresponded with the past, present and future. Substantiated theoretical analysis implied the definition of critical views of the European and World Secession, which were the foundation for the study of Serbian Secession Art. Secession Art was discovered and corresponded with the ontological essence of the modern man and the moment, driven by the layered conceptual, thematic and program models that produced the autonomous features and aesthetics. Despite the existence of theoretical controversies, contradictions, dihotomih structure, stylistic heterogeneity and homogeneity, aesthetic pluralism Secession Art exists as an epoch, style, fashion and aesthetic standards of the period of Serbian culture.
Faculty:
Универзитет у Београду, Филозофски факултет
Date:
05-06-2013
Keywords:
Secesija / Secession / simbolizam / ar deko / akademizam / istoricizam / umetnost srpske secesije / umereni modernizam / multimedijalnost / dekorativnost / maskeron / nacionalni stil / Symbolism / ar Deco / Academicism / historicism / Serbian Secession Art / moderate modernism / multimedia / decoration / mascarone / national style