Glagoli i glagolske dopune u razvoju dečijeg govora
Verbs and verbal arguments in early child language
Author
Anđelković, Darinka Č.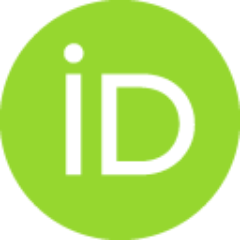 Mentor
Baucal, Aleksander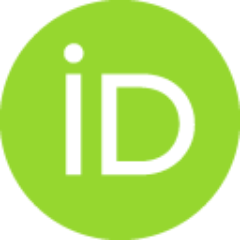 Committee members
Lalović, Dejan
Milin, Petar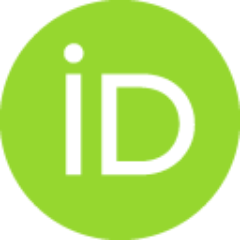 Lazarević, Dušanka

Abstract
U radu se razmatraju karakteristike upotrebe glagola srpskog jezika tokom ranih faza razvoja dečijeg govora, imajući u vidu njihove sintaksičke karakteristike i značenje. Od primarnog interesa je razvoj argumentske strukture. Značenje glagola duboko determiniše njegov sintaksički kontekst, argumentsku strukturu, dopune i odredbe koje se uz njega javljaju. U radu se upoređuju dva dominantna teorijska objašnjenja o usvajanju argumentske strukture glagola, nativističko i konstruktivističko. Izvode se predikcije u pogledu karakteristika glagola i predikatskih iskaza u spontanom govoru dece u ranim fazama jezičkog razvoja. Vrši se eksploracija iskaza produkovanih uz glagole imati i dati, a rezultati se diskutuju u odnosu na dva suprotstavljena teorijska stanovišta. Istraživanje je izvedeno pretragom elektronskog korpusa ranog dečijeg govora na srpskom jeziku u CHILDES sistemu. Prvo je urađena eksploracija osnovnih mera jezičkog razvoja i distribucije vrsta reči, kao i analiza individualnih
...
mera razvoja u cilju kontrole varijabiliteta u uzorku. Izvršeno je ručno kodiranje sintaksičkih karakteristika uzorka iskaza osmoro dece na pet uzrasta (18, 20, 22, 24 i 26 meseci) i iskaza odraslih u jezičkom okruženju. Urađena je kvantitativna analiza distribucija argumentskih struktura na izabranim glagolima u govoru dece različitog uzrasta i u jezičkom okruženju, kao i kvalitativna analiza strukturalnih karakteristika dečije produkcije. Eskploracija glagola i predikatskih iskaza u ranom dečijem govoru je pokazala da upotreba glagola i realizacija glagolskih dopuna ne ispunjava predikcije koja predviđa nativistička teorija univerzalne gramatike. Pokazalo se da konstruktivistički pristup bolje objašnjava prisustvo tako složenih karakteristika glagola u domenu semantike i sintakse, kao i činjenicu da se izgradnja predikatskih iskaza u početku odvija samo preko lokalnih veza pojedinih oblika glagola sa pojedinačnim rečima. Spontani dečiji govor ne manifestuje svojstva visoke produktivnosti i apstraktnosti koja mu pripadaju prema teoriji herediteta, već karakteristike lokalnog asociranja, postepene izgradnje i konstrukcije. Dobijeni nalazi se bolje objašnjavaju u okviru konstruktivističkog pristupa, jer rani predikatski iskazi nisu pokazali svojstva visoke produktivnosti i apstraktnosti kakve predviđa nativistička teorija.
The study is aimed at exploration of verbs and verbal argument structure in early child language production, with a focus on syntactic properties of verbs and usage of arguments. It is claimed that the linking rules that make connection between the semantic roles of the verbal meaning and syntactic roles of its argument are not inherited in humans. It is argued that argument structure is acquired by general cognitive machinisms of learning. The research is based on material of Corpus of Early Serbian Child Language compiled in CHILDES data-base system. Production of eight children was analysed at 5 earliest age levels (18, 20, 22, 24, and 26 moths of age) as well as adults' production of child directed speech in the same files. Exploration of the children's production revealed that verbs of complex semantic and syntactic properties were produced at the earliest ages. Verbal arguments are rather localy associated with a small number of verb forms, and they do not exhibit the properties
...
of high productivity and abstract knowledge. The findings do not confirm the predictions of nativist approach in the theory of language acquisition. They are better explained as constructions acquired by inductive learning in the framework of the usage-based theory.
Faculty:
Универзитет у Београду, Филозофски факултет
Date:
27-12-2012
Projects:
Keywords:
razvoj govora / language development / glagoli / glagolske dopune / deca / srpski jezik / verbs / arguments / children / Serbian