Učinak sistemske terapije na rezilijentnost porodica alkoholičara
Effect of systemic therapy on alcoholics family resilience
Author
Zobenica, Adela J.
Mentor
Dragišić-Labaš, Slađana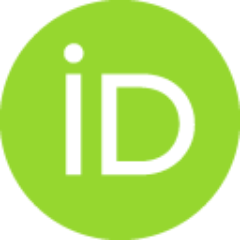 Committee members
Tomanović, Smiljka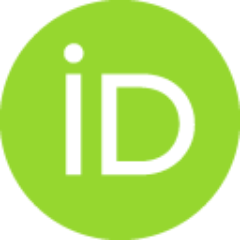 Kuburić, Zorica

Abstract
Cilj ovog istraživanja je bio identifikacija specifičnih kvaliteta rezilijentnosti koji se razvijaju i jačaju tokom porodične terapije alkoholizma i koji pomažu porodici u prevladavanju nevolja izazvanih alkoholizmom. Istraživanje je imalo dva cilja: istraživanje uticaja terapije na procese rezilijentnosti u dvema grupama, jednoj koja je prošla terapiju i drugoj koja je na početku procesa lečenja. Drugi cilj je bio da se istraži trajnost promena nastalih tokom terapije koje smo sagledali kroz odnos procesa rezilijentnosti i kvaliteta života u ispitivanim grupama. Ovo istraživanje je neeksperimentalno, kvazi-eksperimentalno i usmereno na razvoj naučnog saznanja na polju porodične rezilijentnosti, ima implikacije na porodičnu terapiju alkoholizma. Koristili smo Rezilijentni model H. McCubbin (1996) kao teorijsku osnovu kako bi ispitali doprinos terapije promenama u porodičnom funkcionisanju, porodičnim resursima, porodičnim procenama, načinima rešavanja i prevladavanja problema (kopinzim
...
a). Ispitali smo 100 porodica od kojih 50 porodica koje su uz pomoć terapije savladale krizu alkoholizma i najmanje tri godine su u stabilnost apstinenciji sa promenama stila života, i 50 porodica koje su na početku sistemske porodične terapije alkoholizma. Terapija se obavljala na Odeljenju i Dispanzeru za lečenje alkoholizma somborske Opšte bolnice. Korištene su kvantitativne mere, a rezultati merenja analizirani korelacionim tehnikama i regresionom analizom. Rezultati su pokazali da se grupa porodica koja je prošla terapiju razlikuje od grupe koja je počela terapiju u načinu porodičnog funkcionisanja, u korištenju porodičnih resursa, te u načinima rešavanja problema (kopinzima). Razlike registrovane u domenu porodičnih procena (osećaj koherentnosti) pokazale su se kao najmarkantnije obeležje po kojem se grupe dosledno razlikuju na svim nivoima analize. Rezultati su takođe pokazali da su porodične procene, posebno duhovnost, najvažniji prediktor trajnosti učinka terapije, te su predložene i mogućnosti za proširenje terapijskih setinga.
The aim of this research is to identify specific qualities of resilience which develop and strengthen during the family therapy of alcoholism and which help the family to overcome the difficulties caused by alcoholism. The research had two goals: to study the influence of the therapy on resilience processes in two groups, the first, which went through the therapy and the other which is on the beginning of the treatment process. The second goal was to study permanence of changes induced by the therapy through the connection between resilience process and the quality of life in examined groups. This research is non-experimental, meta-experimental, and aimed at the development of scientific knowledge about family resilience, and it has implications to family therapy of alcoholism. We used Resilience Model of H. McCubbin (1996) as a theoretical basis in order to examine contribution of the therapy to changes in family functioning, family resources, family appraisals, and the family s probl
...
em- solving and coping repertoire. We studied 100 families, out of which 50 families overcame the crisis of alcoholism with the therapy and at least three years have been in stable abstinence with a changed life style, and 50 families which are at the beginning of the systemic family therapy of alcoholism. The therapy was conducted at the Department and Outpatient clinic for alcoholism treatment of The General Hospital Sombor. We used quantitative measures, and the results were analyzed by correlation techniques and regression analysis. The results showed that the group of families which went through the therapy differs from the group which has just started it, in the way the family functions, in using family resources, and in the way of solving problems and copings. Differences registered in the domain of family appraisals (sense of coherence) proved themselves to be the most remarkable feature in which groups consistently differ at all levels of analysis. The results also showed that family appraisals, especially spirituality, the most important permanence predictor of therapy effects, and that is why, the possibilities of therapeutic setting expansion are suggested.
Faculty:
Универзитет у Београду, Филозофски факултет
Date:
05-11-2012
Keywords:
rezilijentnost / resilience / porodična rezilijentnost / alkoholičarska porodica / sistemska terapija / evaluacija sistemske terapije alkoholizma / family resilience / alcoholic family / systemic therapy / evaluation of the systemic therapy for alcoholism