Stratigrafija naselja i periodizacija vatinske kulture u Vojvodini
Stratigraphy of settlements and periodization of the Vatin culture in Vojvodina
Doktorand
Ljuština, Marija Đ.
Mentor
Jevtić, Miloš
Članovi komisije
Mihailović, Dušan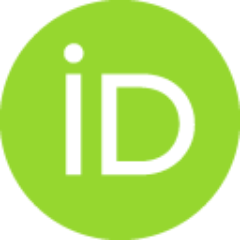 Vasić, Rastko
Jevtić, Miloš

Sažetak
Bronzanodopska vatinska kultura u arheologiji je poznata, u smislu kulturne pojave izdvojene na osnovu specifične materijalne kulture, već od početka XX veka. Tome je na prvom mestu svojim radom doprineo F. Milleker, kustos Gradskog muzeja Vršac i istraživač eponimnog i brojnih drugih lokaliteta u južnom Banatu. Pokretni materijal na osnovu kog je vatinska kultura definisana, a pre svega keramički materijal sa svojim specifičnim stilom, potiče najvećim delom sa nalazišta naseobinskog karaktera. S obzirom da se teritorija Vojvodine izdvaja solidnom istraženošću naselja i smatra ključnom za rešavanje problema vatinske kulture, stoga su upravo naselja iz ove regije i njihova stratigrafija predmet istraživanja ovog rada. Ciljevi rada su da se primenom stratigrafskog metoda na materijalu koji potiče sa naseobinskih lokaliteta ove kulture, dođe do konkretnijih zaključaka o genezi, definisanju determinanti i razvoju stila, hronološkim okvirima i internoj periodizaciji. Osnovni metodološki pri
...
ncip rada jeste primena statigrafskog metoda na pokretnom materijalu iz slojeva sa naseobinskih lokaliteta vatinske kulture, na kom je prethodno izvršena stilsko-tipološka analiza. Tipološkim metodom artefakta su prvo raspoređena u hronološke i razvojne sekvence, a zatim su ovako dobijen rezultati izloženi proveri metodom stratigrafije na lokalitetima za koje postoje stratigrafski podaci. Keramički materijal sa lokaliteta opredeljenih u vatinsku kulturu, bilo da su na njima vršena arheološka iskopavanja ili su poznati samo zahvaljujući rekognosciranju, analiziran je primenom jedinstvenog tipološkog sistema. U analizi su korištene osnovne tipološke kategorije, kao što su oblik posude i način ornamentisanja (ornamentalne tehnike i motivi), uz manji osvrt na tehničko-tehnološka svojstva analizirane keramike. Najdetaljnije je urađena studija slučaja lokaliteta Židovar, gde je u fokusu istaživanja bila stratigrafska sonda 1/1997. Istraživanja ove sonde u periodu 1997.-1999. g., praćena dobrom tehničkom dokumentacijom, omogućila su da se u vertikalnoj stratigrafiji izdvoje posebni horizonti ranog bronzanog doba i vatinske kulture srednjeg bronzanog doba, a nakon izvršene stilsko-tipološke i statističke analize celokupnog keramičkog korpusa. Stratifikovani materijal koji je poticao sa starih iskopavanja, takođe je vezan za ove horizonte. U vertikalnoj stratigrafiji Židovara prepoznat je horizont ranog bronzanog doba, označen kao Židovar I, i tri razvojne faze naselja vatinske kulture (horizonti Židovar IIa, IIb i IIc).
The Bronze Age Vatin culture has been known in archaeology as a cultural phenomenon distinguished by a specific material culture already at the beginning of the 20th century. The greatest contribution to this research was provided by the work of F. Milleker, custodian of the Municipal Museum of Vršac and researcher of the eponymous site and many other sites in southern Banat. The finds according to which the Vatin culture has been defined, especially the pottery material with its specific style, originate mostly from settlement type sites. Taking into account that Vojvodina stands out as a territory with well researched settlements and that it is considered to be the key area for solving the problem of the Vatin culture, it is exactly the settlements from this region and their stratigraphy that are the subject matter of the research presented in this work. The aim of the work is to use the stratigraphic method on the material originating from the settlement sites of this culture in ord
...
er to provide more detailed conclusions on the genesis, definition of determinants and development of the style, as well as on the chronological framework and internal periodization. The basic principle of this methodology is to apply the stratigraphic method on the finds originating from the layers of the Vatin culture settlement sites, which have already been subject to a typology and style analysis. According to the typology method, the artifacts were first divided into chronological and development sequences, and then, such results were checked by stratigraphic method on the sites for which stratigraphic data already existed. The pottery material from the sites belonging to the Vatin culture, whether it was subject to archeological excavations or it was discovered during a field survey, was analyzed by the use of a unique typological system. The analysis used the basic typological categories, such as the form of a vessel and the manner of decoration (ornamental techniques and motives), with a slight overview of technical and technological characteristics of the analyzed pottery. The most detailed study is the case study of the site of Židovar focused on the stratigraphic trench 1/1997. The excavations of this trench realized from 1997 to 1999 and followed by a good technical documentation, allowed defining distinct horizons of the Early Bronze Age and the Middle Bronze Age Vatin culture within the vertical stratigraphy, once the typology and style analysis and statistical analysis of the entire pottery corpus had been done. The stratified material, originating from the previous excavations, is also connected to these horizons. In the vertical stratigraphy of Židovar, there was found a horizon of the Early Bronze Age, marked as Židovar I, as well as three development phases of the Vatin culture settlements (horizons Židovar IIa, IIb and IIc).
Fakultet:
Универзитет у Београду, Филозофски факултет
Datum odbrane:
29-10-2012
Projekti:
Ključne reči:
bronzano doba / Bronze Age / settlements / periodization / stratigraphy / Vatin culture / Vojvodina / Carpathian basin / naselja / periodizacija / stratigrafija / vatinska kultura / Vojvodina / Karpatski basen