Razvoj spektroskopskih metoda za dijagnostiku niskotemperaturne plazme
Development of spectroscopic methods for low temperature plasma diagnostics
Author
Jovović, Jovica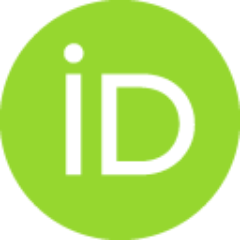 Mentor
Konjević, Nikola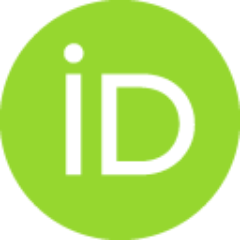 Committee members
Bukvić, Srđan
Kuraica, Milorad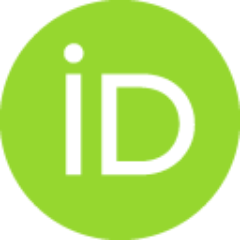 Stojadinović, Stevan
Ivković, Milivoje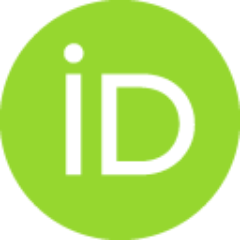 Abstract
Niskotemperaturna plazma se koristi u istraživanjima iz oblasti interakcije plazme sa čvrstim telima, u nanotehnologijama, medicini i mnogobrojnim drugim oblastima naučnih i primenjenih istraživanja. Za pouzdanu karakterizacije plazme, neophodno je razviti ili poboljšati beskontaktne metode dijagnostike pazme kao što su na primer tehnike Optičke Emisione Spektroskopije (OES). U ovoj doktorskoj disertaciji su predstavljeni i diskutovani rezultati OES dijagnostike tri tipa izvora niskotemperaturne plazme. Istraživani su izvori gasnih pražnjenja sa jednosmernom i mikrotalasnom pobudom na sniženom pritisku i izvor mikropražnjenja u vodenom rastvoru elektrolita na atmosferskom pritisku. Kao izvor gasnog pražnjenja na sniženom pritisku korišćeno je tinjavo pražnjenje sa šupljom katodom u vodenoj pari i smeši vodena para–argon. Ovo pražnjenje je rezultat brojnih reakcija koja nastaju nakon sudara elektrona sa molekulom vode. U tim reakcijama se između ostalog formiraju i ekscitovani atomi vod
...
onika visokih energija. Detekcija brzih H* atoma je u našem slučaju izvršena analizom profila Balmerove Hβ linije koristeći tehniku Doplerove spektroskopije. Hβ spektralna linija je snimana duž dijametra pražnjenja unutar katode od bakra i nerđajućeg čelika. Otkriveno je da prisustvo vodene pare umesto čistog vodonika, pri istoj vrednosti radnog napona, dovodi do formiranja oksidnog sloja na površini Cu katode čime je značajno smanjena energija brzih H* atoma i njihov doprinos intenzitetu spektralne linije. Kao dodatna potvrda ove konstatacije, obavljeni su proračuni čestičnih i energijskih koeficijenata refleksije vodonikovih jona na katodi za slučajeve sa i bez prisustva oksidnog sloja. Proračun je potvrdio rezultate eksperimentalnih merenja. Nehomogena mikrotalasno indukovana plazma je generisana u okviru dve povezane eksperimentalne celine. U prvom eksperimentu cilj je bio da se ispita uticaj pritiska radnog gasa na ekscitacionu temperaturu elektrona i na promenu naseljenosti gornjeg energijskog nivoa Ar I i H I linija u argonovoj plazmi i plazmi u Ar–H2 smešama. Dokazano je prisustvo različitih mehanizama ekscitacije/deekscitacije nižih u odnosu na više nivoe atoma Ar a istraživan je i uticaj parcijalnog pritiska vodonika na procese u plazmi. Utvrđeno je da sa porastom pritiska radnog gasa opada ekscitaciona temperatura elektrona. Cilj drugog eksperimenta je proučavanje uticaja male količine vodonika na parametre mikrotalasne plazme u azotu pomoću spektroskopske dijagnostike plazme i dvodimenzionalnog (2D) teorijskog modela. Rezultati su potvrdili prisustvo reakcija konverzije jona u prisustvu vodonika u svim oblastima nehomogene plazme koje, osim što menjaju jonski sastav, utiču i na promenu jačine električnog polja, gustinu elektrona i dr...
Low temperature plasmas are used for different types of investigations in field of plasma–solid interaction, nanotechnology, medicine and other fields of scientific research and applications. In order to achieve reliable plasma characterization, it is necessery to develop or to improve non–contact diagnostic methods like frequently used Optical Emission Spectroscopy (OES) technique. The procedure and results of spectroscopic diagnostics of three types of low temperature plasma are presented and discussed in this doctoral dissertation. Direct current and microwave low pressure gas discharge sources as well as microdischarges in water solution of electrolyte at atmospheric pressure were studied. Hollow cathode glow discharge in water vapour and water vapour–argon mixture was used as a source of low pressure gas discharge. This discharge is the result of numerous reactions which occurs after electron–H2O collisions. In the reactions, among many constituents in plasma, high energy excited
...
hydrogen atoms are detected in this thesis by means of OES technique. The detection of fast H* atoms is performed using Doppler spectroscopy of Balmer the Hβ line. The Hβ was measured along the discharge diameter with cathodes made of copper and stainless steel. It was discovered that the presence of water vapour instead of pure hydrogen, for same voltage between electrodes, leads to formation of oxide layer on Cu cathode surface, which drastically decreases the energy of fast H* atoms and decreases the contribution of fast H* atoms to the Hβ line intensity. In addition, calculations of particle and energy backscattering coefficients for hydrogen ions in case with and without metal oxide layer were realized. These calculations confirmed experimental results which revealed the presence of oxide layer on Cu cathode surface. Nonuniform microwave induced plasma was studied in two experimental parts. In the first part, the change of electron excitation temperature and the change of upper energy level population of Ar I and H I lines with gas pressure in pure argon plasma and Ar–H2 plasmas was observed by means of OES. It was proven that lower and higher excited levels of argon atom have different excitation/deexcitation mechanisms. The influence of hydrogen partial pressure on the upper energy level population was studied with OES. It was also found that excitation temperature decreases with gas pressure. The second experimental part with nonhomogenous microwave discharge is devoted to the influence of small hydrogen admixture on nitrogen microwave plasma parameters. The results of spectroscopic plasma diagnostic were compared with the results of two dimensional model. These results of comparison confirmed that, in the presence of hydrogen in plasma, ion conversion reactions occur which, besides changing the ionic composition induces also change of electric field strength, electron number density etc...
Faculty:
University of Belgrade, Faculty of Physics
Date:
13-03-2013
Projects:
Keywords:
Optička emisiona spektroskopija / Optical emission spectroscopy / glow discharge / anomalous Doppler broadening of spectral lines / microwave induced plasma / Boltzmann plot / nitrogen molecular bands / plasma electrolytic oxidation / spectral line shapes / tinjavo pražnjenje / anomalno Doplerovo širenje spektralnih linija / mikrotalasno indukovana plazma / Bolcmanov dijagram / azotne molekulske trake / plazmena elektrolitička oksidacija / oblici profila spektralnih linija