Sinteza i svojstva sistema nanočestice metala i poluprovodnika dispregovane u polimernim matricama
Synthesis and properties of systems metal and semiconductor nanoparticles dispersed in polymer matrices
Author
Trandafilović, Lidija V.
Mentor
Đoković, Vladimir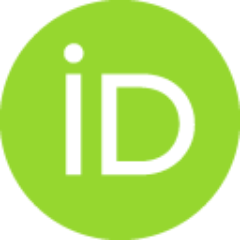 Committee members
Dojčilović, Jablan
Nedeljković, Nataša

Abstract
U ovoj doktorskoj disertaciji su prikazani rezultati ispitivanja nanokompozitnih sistema dobijenih in situ sintezom metalnih (Ag), poluprovodnickih (ZnO) i hibridnih (ZnO/Ag) nanocestica u prisustvu sintetickih- i bio-polimera. Kao predstavnik sintetickih polimera, korišcen je kopolimer poli(?-(dimetilamino)etil metakrilat-koakrilna kiselina) (PDMAEMA-ko-AK), dok su alginat i agar-agar predstavnici biopolimera. Svi navedeni polimeri su karaterisani apsorpcionom, emisionom i infracrvenom spektroskopijom. Numericke simulacije infracrvenih spektara polimera su pokazale da pojedine IC-linije poticu od vibracija nekoliko razlicitih grupa datog makromolekula. Sva tri polimera su korišcena kao matrice za stabilizaciju i sintezu srebrnih nanocestica; nanocestice cink-oksida su sintetisane u biopolimerima (alginat i agar-agar). Korišcenjem nanokompozita alginat-ZnO kao polaznog materijala, sintetisane su i hibridne ZnO/Ag cestice. U toku sinteze najcešce su dobijane sferne cestice, ali su dobij
...
ane i nanocestice drugih oblika, kao što su dekahedroni i tanke trougaone prizme (Ag) i kocke (ZnO). Pored toga što su dobijene nanocestice razlicitih morfologija, ispitivanja su pokazala da nanokompoziti pokazuju i niz drugih osobina. Pokazano je da nanokompoziti znacajno uticu na inhibiciju patogenih mikroorganizama (Escherichia coli, Staphylococcus aureus i Candida albicans). Tako[e, uoceno je da u slucaju hibridnih ZnO/Ag nanocestica, fotokataliticka aktivnost raste sa porastom koncentracije srebra.
In this doctoral dissertation, we present the results of the investigations of the nanocomposite systems obtained by in situ synthesis of metal (Ag), semiconductor (ZnO) and hybrid (ZnO/Ag) nanoparticles in the presence of synthetic- and biopolymers. Poly (?-(dimethylamino) ethyl methacrylate-co-acrylic acid) (pDMAEMAco- AA) was used as a synthetic matrix, while biopolymer matrices were alginate and agar-agar. The mentioned polymers were characterized by using absorption, emission and FTIR spectroscopies. The numerical simulation of the IR-spectra showed that certain IR-lines originate from the vibration of several diUerent groups of the particular macromolecule. All three polymers were employed as stabilization matrices for the synthesis of silver nanoparticles, while zinc-oxide was synthesized in biopolymers (alginate and agar-agar). The alginate-ZnO nanocomposite was further used as a starting material for the preparation of hybrid zinc-oxide/silver nanoparticles. The synthetic proc
...
edure usually resulted with spherical particles but the nanoparticles of the other geometrical shapes were noticed as well (decahedrons and thin triangular prisms for Ag and cubes for ZnO). Besides diUerent morphology of the obtained nanoparticles, the nanocomposites also exhibited a number of additional properties. It was shown that the nanocomposites induce the inhibition of the pathogenic microorganisms (Escherichia coli, Staphylococcus aureus i Candida albicans). Also, in the case of hybrid ZnO/Ag nanoparticles, it was observed that photocatalitic activity increases with increasing in concentration of silver.
Faculty:
Универзитет у Београду, Физички факултет
Date:
24-12-2012
Keywords:
srebro / silver / zinc-oxide / nanoparticles / byopolimers / alginate / agar-agar / nanocomposites / nanojunctions / cink-oksid / nanocestice / biopolimer / alginat / agar / nanokompozit / nanokontakti