Mikroelektronski senzor elementarne žive (Hg) u gasnoj fazi
Microelectronic sensor of elemental mercury (Hg) in gas phase
Author
Sarajlić, Milija J.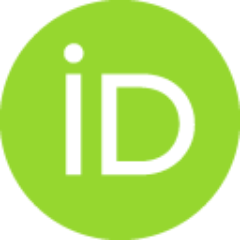 Mentor
Đurić, Zoran G.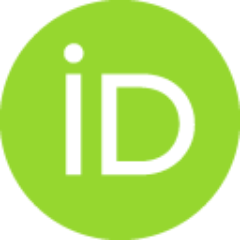 Committee members
Zeković, Ljubiša
Stojadinović, Stevan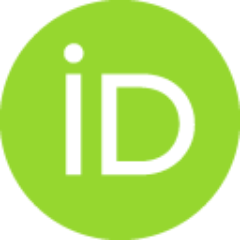 Abstract
Cilj ove disertacije je razvoj mikroelektronskog adsorpcionog senzora i osvajanje tehnologije njegove proizvodnje za potrebe praćenja aero zagañenja, zaštite životne sredine i primene u industrijskim procesima. Senzor je izrañen pomoću opreme za mikroelektroniku dostupnu na IHTM CMTM u Beogradu i testiran na aparaturi koja može veoma precizno da zadaje kocentraciju živine pare u komori senzora. Senzor je testiran na koncentracije žive u atmosferi čistog azota u rasponu od 4 do 200 μg/m3. Radna struja senzora u svim eksperimentima je držana na 10 mA pomoću strujnog izvora, tj. senzor je radio u modu konstantne struje. Ulazni napon je bio (5,0 ± 0,1) V što odgovara otporu Vitstonovog mosta senzora od (500 ± 10) . Senzor je takoñe testiran na koncentraciju od 14 g/m3 što odgovara naponu pare žive pri temperaturi od 20 0C. Kompletan ciklus merenja i odgrevanja senzora je prikazan sa objašnjenjem mogućnosti praćenja procesa odgrevanja preko izlaznog napona senzora. U disertaciji je dat meto
...
d očitavanja senzora za dobijanje maksimalne osetljivosti. U ovom postupku očitavanja senzora moguće je prag detekcije sniziti ispod 0,18 μg/m3 što je pet puta manje or ranije objavljenih vrednosti i omogućava upotrebu senzora za praćenje malih vrednosti zagañenja. U okviru ove disertacije senzor je unapreñen u smislu nove procedure očitavanja izlaznog signala koja omogućava kontinualno (u svakom trenutku vremena) praćenje koncentracije žive u gasnoj fazi. Prehodni pokušaji da se ostvari kontinualno očitavanje ovakvog senzora zasnivali su se na dodavanju difuzionog filtera i pravljenju gradijenta koncentracije ispred površine senzora. U ovoj disertaciji pokazano je da je poznavanje trenutne vrednosti izlaznog napona i priraštaja izlaznog napona u vremenu dovoljno za kontinualno očitavanje senzora. Na ovakav način rešen je ključni problem za praktičnu primenu senzora. Tehnološki detalji izrade senzora su unapreñeni uvoñenjem novog postupka izrade sa manjim brojem koraka što pojednostavljuje i snižava cenu proizvodnje. Svi detalji izrade su objašnjeni i na osnovu ovih objašnjenja Milija Sarajlić Mikroelektronski senzor elementarne žive Rezime moguće je u potpunosti reprodukovati proces izrade senzora uz posedovanje odgovarajuće opreme. Disertacija daje pregled mernih metoda i senzora do sada poznatih za merenje koncentracije živine pare u vazduhu. Poseban akcenat je stavljen na senzore koji funkcionišu po principu površinske adsorpcije. Ovo iz razloga što senzor razvijen u okviru teze funkcioniše po istom principu. Opšti podaci o fizičko-hemijskim osobinama žive su dati a takoñe i uticaj žive kao zagañivača na ljudsku okolinu. Poseban osvrt dat je na zakonsku regulativu o zaštiti ljudi na radu i u svakodnevnim uslovima. Moguće je pojednostaviti izradu senzora i proizvesti ga pomoću opreme koja je već dostupna za izradu mikroelektronskih komponeneti sa najsitnijim detaljima od 20 μm. Senzor ima osetljivost dovoljno veliku da može da registruje mala zagañenja životne okoline, daleko ispod propisanih zakonskih maksimuma. Takoñe, sa novom procedurom kontinualnog očitavanja senzor se može iskoristiti za praćenje trenutnih promena koncentracije živine pare u atmosferi.
The goal of this work was to develop an adsorption based microelectronic sensor along with the technology for its production. The sensor is intended for environmental pollution monitoring and applications in the industrial processes. The sensor was fabricated by the equipment available at the IHTM CMTM, Belgrade, Serbia and tested on a set-up which allows for precise tuning of mercury vapor concentration in the sensor chamber. The sensor was tested for different concentrations of mercury vapor in the range from 4 to 200 μg/m3. Mercury vapor was mixed with pure nitrogen and by this mixing various concentrations were achieved. The operating current in all of the experiments was held at 10 mA. The sensor was operating in the constant current mode. The input voltage was (5 ± 0,1) V which corresponds to a Wheatstone bridge resistance of (500 ± 10) . Together with this, the sensor is tested on a concentration of 14 g/m3 which corresponds to the mercury vapor pressure on 20 0C. The complete c
...
ycle of the sensor measurement and restoration is presented. Within this thesis, a method for the sensor readout for maximum sensitivity is developed. The readout procedure for the maximum sensitivity lowers the detection threshold below the value of 0.18 μg/m3 which is five times lower than the previously reported result and enables utilisation of the sensor for detection of low pollution levels. The sensor is improved in the sense of a new readout procedure which enables continuous monitoring of the mercury vapor concentration. Previous attempts to solve this problem were based on the deployment of the diffusion filter which is used to form specific gradient of the mercury vapor concentration in front of the sensor surface. In this dissertation it is shown that knowing temporal value of the output voltage and derivative of the output voltage over time is sufficient for the continuous sensor readout. In this way the key problem for the practical application of the sensor is resolved. Milija Sarajlić Microelectronic sensor of elemental mercury Summary Sensor fabrication was improved by introduction of a new manufacturing procedure with a lower number of technology steps which makes fabrication simpler and reduces the cost of the sensor production. All details of the fabrication are thoroughly explained, so based on this guidance it is posssible to reproduce fabrication process by having the appropriate equipment. A survey of the methods and sensors for mercury vapor detection is given in this dissertation. A special attention is given to the sensors based on surface adsorption process. This is due to the fact that the sensor developed within the course of this work operates on the same principle. General data about physical and chemical properties of the mercury are given along with the influence of mercury as a pollutant to the human environment. A special attention is given to the legislative regulations considering working environment protection and human health. It is possible to simplify the fabrication of the sensor and to use to this purpose the equipment already available for the production of microelectronic components with smallest features of 20 μm. The sensor has high sensitivity so that it can register low level pollutions, much lower than the maximum exposure levels set by the legislations. With the new procedure of continuous monitoring proposed in this dissertation the sensor can be used for real-time detection of mercury vapor concentation in air.
Faculty:
Универзитет у Београду, Физички факултет
Date:
14-03-2013
Projects:
Keywords:
živa / mercury / mercury vapor / sensor / microelectronic sensor / adsorption based sensor / chemical sensor / adsorption / readout procedure / microelectronics / thin film. / živina para / senzor / mikroelektronski senzor / adsorpcioni senzor / hemijski senzor / adsorpcija / procedura očitavanja / mikroelektronika / tanak sloj.
Related items
Showing items related by title, author, creator and subject.
Kisić, Milica

(Универзитет у Новом Саду, Факултет техничких наука,

29-12-2016

)

Krklješ, Damir

(Универзитет у Новом Саду, Факултет техничких наука,

27-09-2016

)

Babković, Kalman

(Универзитет у Новом Саду, Факултет техничких наука,

23-06-2016

)