Ispitivanje uticaja ukupnih dijetnih vlakana i rezistentnog skroba na smanjenje faktora rizika za pojavu dijabetes melitusa tipa 2 kod gojaznih pacijenata sa poremećenom glikoregulacijom
Investigation of effect of total dietary fibre and resistant starch on reduction of risk factors for diabetes mellitus type 2 in obese patients with disordered glucoregulation
Author
Dodevska, Margarita S.
Mentor
Đorđević, Brižita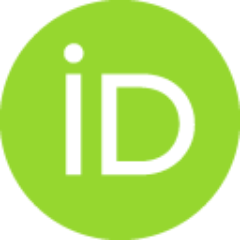 Šobajić, Slađana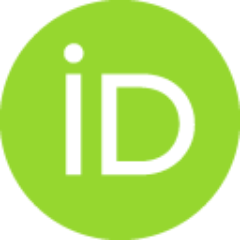 Committee members
Dimitrijević-Srećković, Vesna
Spasojević-Kalimanovska, Vesna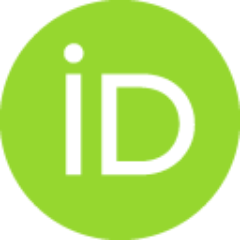 Miletić, Ivanka

Abstract
Pravilan način ishrane je važan preduslov za zdrav i kvalitetan način života. U promociji zdravog i kvalitetnog načina ishrane u današnje vreme dijetna vlakna zauzimaju značajno mesto. Obzirom da vlakna predstavljaju veliki broj jedinjenja različitih molekulskih masa, fizičkih osobina i fizioloških efekata, u literaturi se koristi više klasifikacija. Na osnovu vrste monosaharidnih jedinica koje ulaze u sastav polimera i načina vezivanja, dijetna vlakna se mogu podeliti na različite frakcije. Te frakcije su: rezistentan skrob, beta-glukan, arabinoksilan, celuloza, fruktan. Osim što se razlikuju po hemijskoj strukturi, različite frakcije imaju i različite fiziološke efekte, što je povrđeno u brojnim istraživanjima. Podaci govore da osobe sa visokim unosom vlakana (>25 g/dnevno) mogu da smanje progresiju predijabetesa u dijabetes. Unosom hrane bogate rezistentnim skrobom, jedne od frakcija vlakana, povećava se period sitosti i smanjuje postprandijalna glikemija. Količina od 1
...
5-30 g dnevno rezistentnog skroba datog kao dodatak uz redovnu ishranu povećava insulinsku senzitivnost. Na osnovu do sada proučenih efekata vlakana postavljeni su ciljevi ove doktorske disertacije: (I) da se odredi sadržaj ukupnih dijetnih vlakana, kao i frakcija dijetnih vlakana rezistentnog skroba, arabinoksilana, celuloze, fruktana i beta-glukana u uobičajenim izvorima u voću i povrću, u komercijalnim hlebovima, u pahuljicama od žitarica, kao i u termički obrađenim namirnicama kao što su žita i leguminoze; (II) da se procene efekti i razlike u delovanju ukupnih dijetnih vlakana i ukupnih dijetnih vlakana sa definisanom količinom rezistentnog skroba, iz različitih dijetarnih izvora na glikemiju, insulinemiju, i lipemiju kod gojaznih pacijenata sa poremećenom glikoregulacijom. Dobijeni rezultati o količini ukupnih dijetnih vlakana i rezistentnog skroba u namirnicama našeg podneblja korišćeni su pri izboru dijetarnih izvora koji su preporučeni ispitanicima koji su učestvovali u dijetarnoj intervenciji. U istraživanju...
Proper dieting is inevitable part of healthy way of life. Dietary fibres are one of the nutrients that are highly positioned in promotion of healthy nutrition. Since dietary fibres consist of numerous compounds with different molecular mass, physical properties and physiological effects, in literature it is common to find them classified by more than one criterion. Thus, based on the type of the monosaccharide unit and linkage in particular polymer, dietary fibres are divided into the fractions: resistant starch, betaglucan, arabinoxylan, cellulose and fructan. Besides differing in chemical structure, dietary fibre fractions are also specific in terms of physiological action in the body, which has been largely proven in multitude of scientific investigations. Literature data indicate that subjects with high dietary fibre intake (>25 g/daily) are capable of slowing down a progression of prediabetic condition into diabetes. Eating foods that are rich in resistant starch can he
...
lp in achieving prolonged period of satiety, thus decreasing a postprandial glycemia. Furthermore, the improvement of the insulin sensitivity was achieved with 15-30 g of resistant starch taken daily in the form of dietary supplement. Mentioned above are the premises taken into account when setting the goals of the actual PhD thesis: A) to determine both the content of total fibre and its fractions (resistant starch, arabinoxylan, cellulose, fructan and beta-glucan) in foods known to be their common sources, such as: fruits and vegetables, industrial bakery, grain flakes and products from heat processed grains and legumes; B) to estimate the effectiveness of increased intake of total dietary fibre versus total fibre with predefined amount of resistant starch derived from various food sources on glycemia, insulinemia and lipemia in obese patients with impaired glucoregulation. Obtained results regarding total dietary fibre and resistant starch content in common foods were used in forming precise dieting recommendations to the participants of this dietary intervention...
Faculty:
Универзитет у Београду, Фармацеутски факултет
Date:
30-09-2014
Keywords:
ukupna dijetna vlakna / total dietary fibre / frakcije vlakana / rezistentan skrob / poremećena glikoregulacija / dijetarna intervencija / fibre fraction / resistant starch / impaired glucoregulation / dietary intervention