Pokazatelji oksidativnog stresa, lipidni profil i status enzima paraoksonaza 1 tokom trudnoće bez komplikacija i nakon porođaja
Indicators of oxidative stress, lipid profile and status of the enzyme paraoxonase 1 in pregnancy without complication and after delivery
Author
Ardalić, Daniela Č.
Mentor
Spasić, Slavica
Committee members
Stefanović, Aleksandra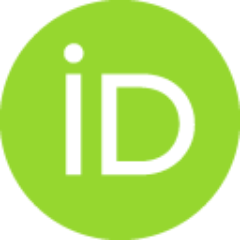 Miković, Željko
Spasić, Slavica

Abstract
Veliki broj studija poslednjih godina bavi se ispitivanjem potencijalnog aterogenog efekta trudnoće na zdravlje žene u kasnijem životnom dobu. Rezultati ovih istraživanja su kontradiktorni i dok jedni isključuju tu povezanost, drugi ukazuju na činjenicu da veći broj trudnoća povećava rizik za razvoj kardiovaskularnih bolesti (KVB) u kasnijem životu. Povećan rizik za razvoj KVB vidi se u specifičnim metaboličkim promenama u trudnoći, a uslovljen je pre svega intenzivnim oksidativnim stresom i izmenjenim lipidnim profilom. Oksidativni stres predstavlja poremećaj ravnoteže oksidoredukcionih procesa u organizmu koji nastaje zbog prekomernog stvaranja slobodnih kiseonikovih radikala (ROS), a koje ćelijski homeostatski mehanizmi nisu u stanju da neutrališu. Slobodni kiseonikovi radikali igraju značajnu ulogu kao sekundarni glasnici u mnogim ćelijskim signalnim procesima, omogućavajući ćelijsku homeostazu, a njihova velika reaktivnost potiče od jednog ili više nesparenih elektron
...
a. Kada se naruši ravnoteža sa antioksidativnim sistemom, a to se dešava kada su slobodni kiseonikovi radikali u visokim koncentracijama, dolazi do ozbiljnih oštećenja bioloških molekula, što za posledicu ima niz patofizioloških i patoloških promena, pa i smrt ćelije. Zbog toga oksidativni stres ima značajnu ulogu u patogenezi mnogih komplikacija koje mogu nastati tokom trudnoće, kao što su preeklampsija, spontani pobačaj, zastoj u razvoju fetusa, gestacijski dijabetes melitus, prevremeni porođaj i dr. Takođe je pokazano da postoji veza između oksidativnog stresa majke i težine novorođenčeta. Upravo ova povezanost oksidativnog stresa i komplikacija u trudnoći, ishoda trudnoće i razvoja fetusa, predmet je intenzivnog istraživanja poslednjih godina. U toku trudnoće dolazi do povećane koncentracije lipidnih parametara, ali i povećanog nakupljanja triglicerida u LDL česticama, usled čega one postaju male i guste čestice sa mnogo većim aterogenim potencijalom. Lipidi u malim gustim LDL česticama su osetljiviji na oksidativnu modifikaciju u poređenju sa LDL česticama normalne gustine...
A large number of studies conducted in the last couple of years deal with researching of potential atherogenic effect of pregnancy on the health of women of advanced age. The results of this research are contradictory and while some exclude the possibility of such connection, others point out that a large number of pregnancies increase the risk of development of cardiovascular diseases (CVD) later in life. Increased risk of developing CVD can be identified in specific metabolic changes that occur during pregnancy which is primarily caused by intensive oxidative stress and changes in lipid profile. Oxidative stress is an imbalance between oxidation and reduction processes in the body that occurs as a result of excessive generation of reactive oxygen species (ROS) which cellular homeostatic mechanisms are unable to neutralise. Reactive oxygen species play an important part as secondary messengers in many cell signalling processes, thus enabling homeostasis of cells and their
...
high reactivity comes from one or more unmatched electrons. When the balance with antioxidant system is disturbed, which occurs as a result of high concentration of reactive oxygen species, biomolecules sustain serious damage which leads to a series of pathophysiological and pathological changes and even to cell death. For this reason, oxidative stress plays an important role in pathogenesis of many complications which may occur during pregnancy, such as preeclampsia, miscarriage, intrauterine growth restriction growth, gestational diabetes mellitus, preterm birth etc. It has also been ascertained that there is a correlation between oxidative stress of mother and weight of newborn. Precisely this correlation between oxidative stress and pregnancy complications, pregnancy outcome and fetal growth, has been a subject of extensive research over the last couple of years.
Faculty:
Универзитет у Београду, Фармацеутски факултет
Date:
25-09-2014
Keywords:
oksidativni stres / oxidative stress / lipidni parametri / paraoksonaza / trudnoća / lipid parameters / paraoxonase / pregnancy