Hemometrijski pristupu ispitivanju moksonidina, njegovih nečistoća i potencijalnih degradacionih proizvoda primenom metoda tečne hromatografije i masene spektrometrije
Chemometric approach to the investigation of moxonidine, its Impurities and potential degradation products by applying the methods of liquid chromatography and mass spectrometry
Author
Milovanović, Svetlana B.
Mentor
Zečević, Mira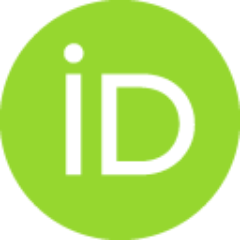 Committee members
Živanović, Ljiljana
Otašević, Biljana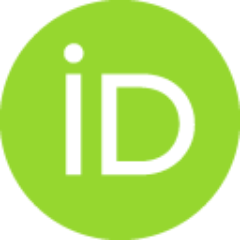 Abstract
Moksonidin spada u drugu generaciju antihipertenziva sa centralnim dejstvom, koji ispoljava visok afinitet vezivanja za I1 subtip imidazolinskih receptora. Ovo je uslovljeno prostornom konformacijom molekule moksonidina kao i prisustvom hidrofilnije pirimidinske grupe, zbog čega neželjeni α2 adrenergički efekti izostaju. Moksonidin se koristi u terapiji esencijalne hipertenzije. Oficinalna monografija moksonidina u Evropskoj farmakopeji, kao i u Britanskoj farmakopeji, opisuje izokratsku metodu odreñivanja moksonidina tečnom hromatografijom, primenom jon-par reagensa kao komponente mobilne faze, i uključuje separaciju na povišenoj temperaturi, u trajanju od približno 23 minuta. Meñutim, nisu poznati podaci koji se odnose na odreñivanje moksonidina u farmaceutskim doziranim oblicima, u prisustvu njegovih organskih nečistoća kao potencijalnih degradacionih proizvoda. Takoñe, u skladu sa ICH smernicama, identifikacija i kvantifikacija obavezna je za sve nečistoće koje se mogu
...
naći u farmaceutskim proizvodima u količini većoj od 0,10 %. Razvoj nove, brze i rutinski primenjive izokratske RP-HPLC metode značajno bi unapredio kvalitativnu i kvantitativnu analizu moksonidina u prisustvu njegovih nečistoća u aktivnoj farmaceutskoj supstanci i farmaceutskom doziranom obliku. Imajući u vidu veći broj faktora koji mogu uticati na hromatografsko ponašanje strukturno veoma sličnih komponenti, optimizacija hromatografske metode izvršena je primenom centralnog kompozicionog dizajna, kao vrste optimizacionog eksperimentalnog dizajna, dok je validacija predložene RP-HPLC metode izvršena u skladu sa ICH smernicama. Procena stabilnosti aktivnih farmaceutskih supstanci i formulacija sprovoñenjem studije forsirane degradacije podrazumeva njihovo izlaganje ekstremnim eksperimentalnim uslovima (oksidacije, fotolize, termolize, i hidrolize u kiseloj, baznoj i neutralnoj sredini). Uzorci dobijeni studijom forsirane degradacije moksonidina ispitani su primenom unapreñene tehnike tečne hromatografije pod visokim pritiskom (UHPLC), kojom se postiže značajno poboljšanje efikasnosti, osetljivosti i selektivnosti metode. Karakterizacija dobijenih degradacionih proizvoda kao i definisanje načina njihove fragmentacije, izvršeno je primenom tehnike tečne hromatografije spregnute sa masenom spektrometrijom (UHPLC-MS i UHPLC-MS/MS)...
Moxonidine is a second-generation centrally acting antihypertensive drug that exhibits high binding affinity for I1 imidazoline receptor subtype. This is caused by the spatial conformation of the moxonidine molecule as well as the presence of more hydrophilic pyrimidine ring, leading to the avoidance of α2 adrenergic side effects. Moxonidine is used in the therapy of essential hypertension. The officinal moxonidine monographs in the European Pharmacopoeia and British Pharmacopoeia, define an isocratic liquid chromatography method for determining moxonidine, including the ion-pair reagents as a component of the mobile phase, separation at an elevated temperature and a total run tome of about 23 minutes. However, the data relating to the determination of moxonidine in pharmaceutical dosage forms, in the presence of its organic impurities as well as its potential degradation products, are not yet available. Also, according to the ICH guidelines, identification and quantificati
...
on is required for all of the impurities that may be found in the drug product in an amount greater than 0.10 %. The development of new, rapid and routinely applicable isocratic RP-HPLC method would significantly improve the qualitative and quantitative analysis of moxonidine in the presence of its impurities in the active pharmaceutical substances and pharmaceutical dosage form. Taking into account the number of factors that can influence the chromatographic behavior of structural very similar components, the optimization of the chromatographic method was performed by using the central composite design as a kind of optimization experimental design. The validation of the proposed RP-HPLC methods was carried out in accordance with ICH guidelines. The evaluation of stability of the active pharmaceutical substance and the pharmaceutical formulation by performing forced degradation studies involves their exposure to extreme experimental conditions (oxidation, photolysis, thermolysis and acid, neutral and base hydrolysis)...
Faculty:
Универзитет у Београду, Фармацеутски факултет
Date:
09-09-2014
Keywords:
Moksonidin / Moxonidine / Forced degradation / Degradation products / Stability-indicating method / HPLC / UHPLC / Mass spectrometry / Experimental design / Method validation / Forsirana degradacija / Degradacioni proizvodi / Stability-indicating metoda / HPLC / UHPLC / Masena spektrometrija / Eksperimentalni dizajn / Validacija metode