Antimikrobna aktivnost halkona i in vitro uticaj na fiziološko-biohemijske karakteristike i ekspresiju faktora virulencije meticilin-rezistentnih sojeva Staphylococcus aureus
Antimicrobial activity of chalcones and in vitro effect on physiological and biochemical characteristics and expression of virulence factors of methicillin - resistant Staphylococcus aureus
Author
Božić, Dragana D.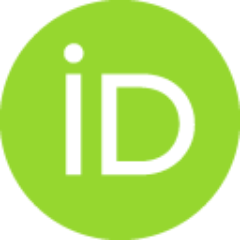 Mentor
Milenković, Marina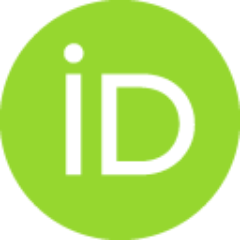 Committee members
Ranin, Lazar
Ćirković, Ivana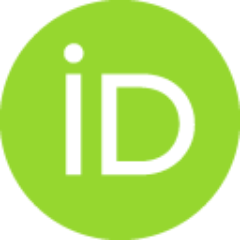 Abstract
Uvod: Meticilin-rezistentan S. aureus (MRSA) je jedan od glavnih izazivača intrahospitalnih infekcija sa čestim letalnim ishodom i infekcija kod mladih i zdravih ljudi koji dolaze iz vanbolničke sredine. Brz razvoj rezistencije stafilokoka na nove antimikrobne agense i interhumano širenje rezistentnih sojeva su glavni terapijski problemi današnjice. Iz tog razloga je neophodno razviti nove agense koji bi imali primenu u prevenciji ili lečenju stafilokoknih infekcija. Halkoni spadaju u grupu flavonoida, jedinjenja koja se mogu izolovati iz prirodnih izvora kao što su biljke, voće i povrće ili se dobiti metodama klasične i kombinatorne sinteze. Hemijska struktura halkona se sastoji od dva aril prstena koja su povezana α,β-nezasićenim ketonom. Dosadašnja istraživanja su pokazala da različiti halkoni ispoljavaju širok spektar bioloških aktivnosti, kao što su antibakterijska, antivirusna, antigljivična, antiangiogena, antitumorska, antiproliferativna i antiinflamatorna aktivnost. Ciljevi is
...
traživanja: Osnovni cilj istraživanja je bilo ispitivanje osetljivosti genotipski i fenotipski heterogenih MRSA sojeva na tri sintetisana halkona: Bis-(2-hydroxyphenyl)- propenona (u daljem tekstu O-OH), 3-(3-Hydroxy-phenyl)-1-(2-hydroxyphenyl)- propenona (u daljem tekstu M-OH) i 3-(4-Hydroxy-phenyl)-1-(2-hydroxyphenyl)- propenona (u daljem tekstu P-OH) i ispitivanje in vitro uticaja halkona na biohemijsko-fiziološke osobine MRSA sojeva, ekspresiju faktora virulencije (produkciju glikokaliksa, produkciju biofilma i vezivanje za humani fibronektin) i produkciju stafilokoknih hemolizina. Takoñe je izvršeno i ispitivanje efekta kombinovane primene halkona i antibiotika sa različitim mehanizmima delovanja na rast izolovanih MRSA sojeva. Materijal i metode: Izolovani sojevi S. aureus su identifikovani kao MRSA pomoću konvencionalnih metoda, komercijalnim automatizovanim sistemom (VITEK 2 ID karticama) i molekularnim metodama (PCR metod - detekcija nuc i mecA gena). Genotipizacija izolovanih MRSA sojeva je izvršena različitim PCR protokolima na osnovu čega su MRSA sojevi klasifikovani u različite SCCmec tipove, agr tipove, spa tipove i grupisani u spa klonske komplekse...
Introduction: Staphylococcus aureus is potentially pathogenic bacterium that causes a broad spectrum of diseases, ranging from minor infections of the skin and soft tissue in the community, to severe nosocomial infections like endocarditis, bacteremia and sepsis. Multiresistance of methicillin-resistant S.aureus (MRSA) is one of the most serious therapeutical problems nowadays, and requires urgent development of new antibacterial compounds. Chalcones belong to a group of naturally occurring flavonoids with chemical structure made of two aryl rings linked by a α,β-unsaturated ketone. Although these compounds are usually isolated from various plant species, they can also be obtained by the methods of classical and combinatorial synthesis. Chalcones are compounds with potent biological activities, amongst which are antibacterial, antiviral, antifungal, antiproliferative and antiinflammatory. The aim of the study: The goal of this study was to evaluate the antibacterial effect of three new
...
ly-synthesized chalcones: 1,3- Bis-(2-hydroxy-phenyl)-propenone (further referred as O-OH), 3-(3-hydroxy-phenyl)-1-(2-hydroxy-phenyl)-propenone (further referred as M-OH) and 3-(4-hydroxy-phenyl)-1-(2-hydroxy-phenyl)-propenone (further referred as P-OH) against genetically diverse clinical isolates of MRSA, and the effect on physiological and biochemical characteristics and expression of virulence factors (production of glycocalyx, biofilm and adherence to human fibronectin) and production of α-hemolysin of these bacteria. One of the aims of this study was also to investigate the synergism of chalcones with various β-lactam and non- β-lactam antibiotics. Methods: Clinical isolates of S. aureus were identified as MRSA with classical methods, commercial automated microbiological identification system (VITEK 2 ID test cards) and molecular methods (PCR method for detection of nuc and mecA gene). Genotyping of MRSA was performed with adequate PCR protocols for the detection of SCCmec type, agr type, Panton-Valentin leucocidin (PVL) gene and spa type. Different spa types were clustered into spa clonal complexes (CC)...
Faculty:
Универзитет у Београду, Фармацеутски факултет
Date:
05-06-2014
Projects:
Keywords:
halkoni / chalcones / MRSA / biofilm / glikokaliks / α-hemolizin / MRSA / biofilms / glycocalyx / α-hemolysin