Biofarmaceutska karakterizacija interakcije ciprofloksacina i jona metala
Biopharmaceutical characterisation of ciprofloxacin metallic cation interaction
Author
Stojković, Aleksandra M.
Mentor
Parojčić, Jelena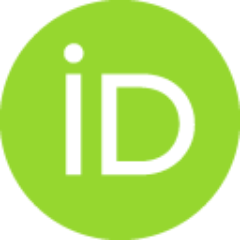 Committee members
Đurić, Zorica
Corrigan, Owen I.

Abstract
Biofarmaceutska karakterizacija podrazumeva sprovođenje odgovarajućih in vitro, in vivo i in silico ispitivanja s ciljem da se deo in vivo ispitivanja u ljudi zameni reproduktivnim i dobro standardizovanim laboratorijskim testovima. Mogućnost in vitro simuliranja dešavanja u ljudskom organizmu dobila je veći značaj sa primenom Biofarmaceutskog sistema klasifikacije lekova i primenom in vitro metoda u cilju predviđanja lek/lek interakcija i otkrivanja potencijalnih uzroka koji dovode do promena u apsorpciji lekovite supstance u gastrointestinalnom traktu. U in vitro uslovima se ne mogu u potpunosti reprodukovati uslovi koji postoje u organizmu, ali pažljiv odabir eksperimentalnih uslova može dati korisne podatke koji su u korelaciji sa in vivo podacima. Takođe, razvoj računarskih programa koji simuliraju proces apsorpcije iz gastrointestinalnog trakta, omogućio je korišćenje in silico metoda u predviđanju potencijalnih interakcija. Rezultati in vivo studija ukazuju na smanjenje bioraspo
...
loživosti ciprofloksacina nakon istovremene primene sa preparatima koji sadrže jone metala, a kao uzrok interakcije se navodi građenje kompleksa koji ne mogu da permeiraju membranu gastrointestinalnog trakta. Rezultati objavljenih in vitro studija su prilično kontradiktorni. Ispitivanja brzine rastvaranja ciprofloksacina iz tableta u prisustvu jona metala pokazuju usporeno i nepotpuno oslobađanje ciprofloksacina, dok izvesni autori izveštavaju o povećanju rastvorljivosti u prisustvu jona metala. Cilj ove studije je bio da se otkrije mehanizam interakcije ciprofloksacina i jedinjenja gvožđa, aluminijuma, kalcijuma i cinka i razviju in vitro i in silico modeli za njihovu karakterizaciju kroz pregled rezultata in vivo, in vitro (ispitivanje rastvorljivosti, brzine rastvaranja, karakterizacija nastalih produkata interakcije) i in silico studija. U okviru eksperimentalnog rada, analizirani su literaturni in vivo podaci, sprovedeno je in vitro ispitivanje rastvorljivosti i brzine rastvaranja ciprofloksacina bez, kao i u prisustvu jedinjenja koja sadrže jone metala (gvožđe, aluminijum, kalcijum, cink). Čvrste faze prikupljene u toku in vitro ispitivanja su analizirane primenom odgovarajućih analitičkih metoda (XRD, DSC, TGA i FTIR). Za in silico simulaciju interakcije između ciprofloksacina i jona metala primenjen je GastroPlustm softverski paket. Kao ulazni parametri neophodni za simulaciju (fizičkohemijske i farmakokinetičke osobine ciprofloksacina) korišćeni su literaturni podaci, eksperimentalno dobijene vrednosti i in silico predviđene vrednosti...
Biopharmaceutical characterisation involves relevant in vitro and in silico methods that have been recognized as key tools that should provide an insight into the dosage form in vivo performance. With the introduction of Biopharmaceutics Classification System (BCS) and the increased understanding of gastrointestinal physiology in vitro methodology is increasingly considered as biorelevant and predictive of drug product bioperformance. There is an increased interest for in vitro investigation of drug–drug and food–drug interactions and it has been shown that in vitro studies can be used to predict physicochemical interactions that are likely to influence drug absorption rate in vivo. Although, in vivo conditions can't be adequately reproduced in vitro, it is expected that in certain situations, in vitro tests can reflect in vivo drug performance and may be used as a surrogate for in vivo bioequivalence studies. In addition, gastrointestinal simulation technology can be successfully used
...
as a tool for investigating the mechanism of drug-drug interactions observed in vivo. Numerous in vivo studies have shown reduced bioavailability of ciprofloxacin after simultaneous administration of metallic cations containing preparations. Formation of a nonabsorbable complex has been postulated as the interaction mechanism. However, literature in vitro data related to ciprofloxacin interaction with metallic ions are somewhat contradictory. Ciprofloxacin tablet dissolution has been shown to be retarded, while some solubility studies indicate increased solubility in the presence of metallic ions containing preparations. The aim of this study was to investigate the potential mechanisms of ciprofloxacin metallic ions interaction observed in vivo by performing in vitro solubility and dissolution studies in the reactive media containing different metallic compounds. Different compounds of iron, calcium, aluminium and zinc have been used throughout the study. In order to identify the nature of any physicochemical interactions, characterisation of the solid phases formed was performed. Gastrointestinal mechanistic simulation model was employed in order to simulate interactions between ciprofloxacin and the selected metallic ions and elucidate potential interaction mechanism/s. A detailed survey of the literature data available on ciprofloxacin–metallic ions interaction has been performed. Solubility and dissolution studies were performed without and with metallic compounds addition. The solid phases generated from the interaction mixture of ciprofloxacin hydrochloride and metallic compounds were examined by powder XRD, DSC, TGA, and FTIR. Commercially available software GastroPlustm was used for gastrointestinal simulations of drug absorption. The required input parameters related to ciprofloxacin physicochemical and pharmacokinetic characteristics were experimentally determined, in silico generated or taken from the literature...
Faculty:
Универзитет у Београду, Фармацеутски факултет
Date:
20-02-2014
Projects:
Keywords:
brzina rastvaranja / ciprofloxacin / ciprofloksacin / in silico simulacija interakcije / karakterizacija čvrste faze / lek-lek interakcija / rastvorljivost / dissolution / drug-drug interaction / in silico simulation / solid state characterisation / solubility