Hemometrijsko unapređenje razvoja metoda tečne hromatografije kroz matematičko modelovanje i nove funkcije hromatografskog odgovora
New mathematical modeling techniques and chromatographic response functions in chemometrical advancement of luquid chromatographic method development
Author
Rakić, Tijana M.
Mentor
Stojanović, Biljana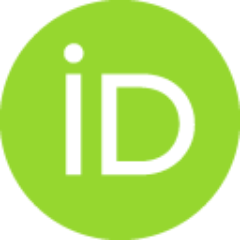 Committee members
Ivanović, Darko
Stanimirović, Zorica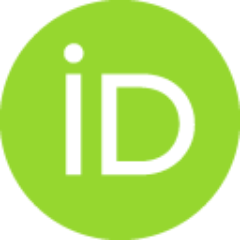 Abstract
Primena hemometrijskih tehnika u razvoju metoda tečne hromatografije omogućava da se iz minimalanog broja inicijalnih eksperimenata modeluje ponašanje sistema u funkciji različitih faktora i da se zatim, kreirajući odgovarajuće algoritme, generiše veliki broj simuliranih hromatograma koji će omogućiti automatizovano pretraživanje eksperimentalnog prostora s ciljem pronalaženja optimalnih rešenja. Ovaj proces je u potpunosti zavistan od adekvatnosti definisanog matematičkog modela kao i od odabira funkcije cilja. U ovoj disertaciji predlaže se nova funkcija hromatografskog odgovora kao funkcija cilja u optimizacionim procedurama. Funkcija je dizajnirana tako da procenjuje, istovremeno, kvalitet razdvajanja i ukupnu dužinu trajanja hromatografske analize. Individualni članovi funkcije definisani su tako da omoguće maksimalnu pouzdanost merenja kvaliteta hromatograma, a težinski koeficijenti koji su dodati u dizajn funkcije omogućavaju postavljanje željene ravnoteže između individualnih c
...
iljeva. Funkcija je testirana poređenjem sa šest prethodno razvijenih funkcija hromatografskog odgovora na seriji simuliranih hromatograma i eksperimentalno dobijenih u sistemu reverzno–fazne tečne hromatografije (RP–LC) i tečne hromatografije hidrofilnih interakcija (HILIC). Nakon verifikacije adekvatnosti funkcije cilja da karakteriše hromatogram u celini, novorazvijena funkcija inkorporirana je u metodologiju eksperimentalnog dizajna za optimizaciju metoda za analizu smeše raloksifen hidrohlorida i njegovih nečistoća u RP–LC sistemu, kao i smeše agonista i antagonista beta receptora u HILIC sistemu. Za optimizaciju u oba slučaja primenjen je centralni kompozicioni dizajn. Novorazvijena funkcija hromatografskog odgovora modelovana je i praćena kao jedini odgovor sistema, a optimum je definisan primenom metodologije površine odgovora. U nastavku istraživanja funkcija je unapređena tako, da osim kvaliteta razdvajanja i dužine trajanja analize, ima sposobnost da proceni oblik dobijenih pikova što može biti od velikog značaja u farmaceutskoj analizi jer je otežana kvantifikacija pikova neadekvatnog oblika...
The application of chemometrical techniques in liquid chromatographic method development enables modeling of system behavior dependence on several factors after performing minimal number of experiments. Further on, by creating the appropriate algorithms, the large number of simulated chromatograms is constructed providing automatized experimental space search and identification of optimal solutions. This process is completely dependent on the accuracy of defined mathematical model and chosen objective function. This dissertation proposes a new chromatographic response function for optimization strategies. The function is designed to simultaneously estimate the quality of separation and the total analysis duration. Individual function terms are defined to provide maximal reliability in chromatograms quality evaluation and weighting factors are added to enable the proper adjustment of balance between individual goals. The function is compared with six previously developed chromatographic
...
response functions on set of simulated chromatograms and experimentally obtained chromatograms in reversed–phased liquid chromatography (RP–LC) and hydrophilic interaction liquid chromatography (HILIC). After the function ability to estimate the chromatograms adequately had been confirmed, it was incorporated in Design of experiments methodology for the optimization of method for the analysis of raloxifene hydrochloride and its impurities in RP–LC system, as well as mixture of agonists and antagonists of beta receptors in HILIC system. The optimization in both cases is performed applying central composite design. The newly developed function was the only output of the system and the optimum is located by response surface methodology. Further on, the function is improved to estimate the peak shape along with separation quality and analysis duration. This is very important in pharmaceutical analysis since the quantification of peaks of inadequate shape is very difficult. Improved function is verified on a set of experimentally obtained chromatograms acquired in the analysis of antidepressants in HILIC system and subsequently applied for method optimization...
Faculty:
Универзитет у Београду, Фармацеутски факултет
Date:
24-10-2013
Projects:
Keywords:
hemometrija / chemometrics / chromatographic response functions / mathematical models / experimental design / liquid chromatography / optimization / robustness / funkcije hromatografskog odgovora / matematički modeli / eksperimentalni dizajn / tečna hromatografija / optimizacija / robusnost