Karakterizacija suvih ekstrakata cvasti smilja, Helichrysum plicatum DC. i ispitivanje njihove antioksidativne, citotoksične, spazmolitičke i antimikrobne aktivnosti
Characterization of dry extracts of everlasting inflorescences, Helichrysum plicatum DC., and assaying their antioxidant, cytotoxic, spasmolytic and antimicrobial activity
Doktorand
Bigović, Dubravka J.
Mentor
Đurić, Zorica
Članovi komisije
Menković, Nebojša
Šavikin, Katarina
Stanojković, Tatjana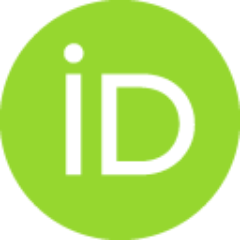 Branković, Suzana

Sažetak
U ovoj doktorskoj disertaciji izvršena je karakterizacija suvih ekstrakata cvasti smilja, Helichrysum plicatum DC. i ispitana njihova antioksidativna, citotoksična, spazmolitička i antimikrobna aktivnost. Posebna pažnja posvećena je pronalaženju korelacija između hemijskog sastava i farmakoloških aktivnosti suvih ekstrakata u cilju utvrđivanja mogućih aktivnih supstanci ili aktivnih markera. U okviru preformulacionih ispitivanja, biljna droga cvasti smilja - Helichrysi flos (biološki izvor Helichrysum plicatum DC.) je precizno definisana, identifikovana i ispitana. Suvi ekstrakti dobijeni su ekstrakcijom usitnjene biljne droge, primenom metode trostruke perkolacije, prečišćavanjem dobijenog tečnog ekstrakta metodom reekstrakcije i uparavanjem pod vakuumom. U toku procesa ekstrakcije varirana su tri faktora: stepen usitnjenosti biljne droge, vrsta ekstragensa (40%, 50%, 60% etanol) i vrsta rastvarača za re-ekstrakciju (5:5, 9:1, 100:0 etilacetat:etanol; v:v), na tri nivoa. Razvijena je
...
HPTLC fingerprintna metoda za brzu i pouzdanu identifikaciju glikozida i aglikona flavonoida, prisutnih u biljnoj drogi i ekstraktima. Njihova identifikacija je bazirana na različito obojenim fluorescentnim mrljama uz primenu standarda. Tentativna LC-UV-MS analiza ekstrakata dobijenih re-ekstrakcijom je pokazala prisustvo 18 jedinjenja. Identifikovane su fenolne kiseline i flavonoidi. Flavonoidi su bili zastupljeni sa 4 grupe jedinjenja: flavanoni (naringenin i njegovi derivati), flavoni (apigenin, derivati apigenina i luteolina), flavonoli (kvercetin i kempferol i njihovi derivati) i halkoni (izosalipurpozid). Tentativna LC-UV-MS analiza biljne droge i ekstrakta cvasti smilja pokazala je da ima razlike u njihovim hromatogramima, zato što su pojedine komponente u biljnoj drogi zastupljene u nižim koncentracijama i detektuju se tek nakon procesa prečišćavanja ekstrakta. Takođe, identifikovana je komponenta cinarin, koja do sada nije identifikovana ni u jednoj Helichrysum vrsti. Dobijeni hemijski profil H. plicatum DC. ukazuje na veliku sličnost sa oficinalnom vrstom H. arenarium (L.) Moench, a u isto vreme i na razlike u odnosu na nju...
In this doctoral dissertation, the characterization of dry extracts of everlasting inflorescences, Helichrysum plicatum DC., and assay of their antioxidant, cytotoxic, spasmolytic and antimicrobial activity were carried out. Special attention was paid to investigation of correlation between chemical composition and pharmacological effects of dry extracts to determine potentially active substances or active markers. In the preformulation study, the herbal drug Helichrysi flos (Helichrysum plicatum DC.) was precisely defined, identified and tested. The dry extracts were prepared from powdered herbal drug by triple percolation method and purification of obtained liquid extracts by means of re-extraction method and vacuum evaporation. The following factors varied in the extraction procedures at three levels: degree of fineness of herbal drug, type of extragens (40%, 50%, 60% ethanol/water ratio) and re-extraction solvent (5:5, 9:1, 100:0 ethilacetate/ethanol ratio; v/v). The HPTLC fingerpr
...
int method was developed for rapid and reliable identification of glycosides and aglicone flavonoids present in the herbal drugs and extracts H.plicatum. This identification was based on the color fluorescence, and application of the standards. The tentative LC-UV-MS analysis of purified extracts revealed the presence of 18 compounds. Phenolic acids and flavonoids were also identified. As for flavonoids, there were four groups of compounds present: flavanones (naringenin and derivates), flavones (apigenin and derivates, luteolin), flavonols (quercetin and derivates; kaempeferol and derivates) and halcones (isosalipurpozide). The tentative LC-UV-MS analysis of drug and extract of everlasting inflorescences showed the difference between chromatograms of herbal drugs and extracts, because some compounds in herbal drug were present in small amounts and their presence was detected after extract purification process. A cynarin component was also identified that has not been identified in any of Helichrysum species. Thus obtained chemical profile H. plicatum DC. indicates a significant similarity to H. arenarium (L.) Moench, and at the same time the differences present.
Fakultet:
Универзитет у Београду, Фармацеутски факултет
Datum odbrane:
28-09-2013
Ključne reči:
smilje / everlasting / Helichrysum plicatum / optimizacija procesa ekstrakcije / fenolna jedinjenja / flavonoidi / antioksidativna aktivnost / antimikrobna aktivnost / citotoksična aktivnost / spazmolitička aktivnost / Helichrysum plicatum / extraction process optimization / phenols compounds / flavonoids / antioxidant activity / antimicrobial activity / cytotoxic activity / spasmolytic activity
Related items
Showing items related by title, author, creator and subject.
Рашета, Милена

(Универзитет у Новом Саду, Природно-математички факултет,

23-09-2016

)

Milutinović, Milica

(Универзитет у Нишу, Медицински факултет,

16-07-2020

)

Janjušević, Ljiljana

(Универзитет у Новом Саду, Природно-математички факултет,

18-09-2017

)