Značaj modulacije pojedinih podtipova benzodiazepinskog mesta vezivanja GABAA receptora za ispoljavanje bihejvioralnih efekata benzodiazepina
The role of modulating distinct subtypes of the benzodiazepine binding site of GABAA receptors in the manifestation of benzodiazepine behavioral effects
Author
Joksimović, Srđan M.
Mentor
Savić, Miroslav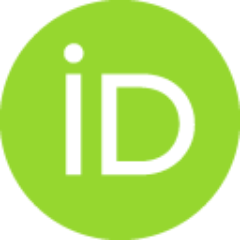 Committee members
Savić, Miroslav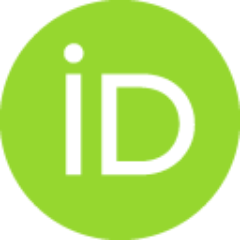 Ugrešić, Nenad
Bokonjić, Dubravko

Abstract
Ubrzo nakon otkrića supstanci benzodiazepinske strukture 60–tih godina prošlog veka, diazepam je postao jedan od najpropisivanijih lekova (Valium®). Međutim, iako i dalje vrlo popularni lekovi, benzodiazepini se u modernoj kliničkoj praksi propisuju sa mnogo više predostrožnosti, što se može povezati sa pojavom novijih terapijskih alternativa, ali i ne tako povoljnog bezbednosnog profila. Svi benzodiazepini koji se nalaze u kliničkoj upotrebi su neselektivni pozitivni alosterni modulatori benzodiazepinskog mesta vezivanja GABAA receptora. Ovo vezno mesto se nalazi na međupovršini između α i γ2 podjedinice GABAA receptora, koji se najčešće sastoji od 1 γ, 2 β i 2 α (α1, α2, α3 ili α5) podjedinice. Benzodiazepini, primenjeni akutno, ispoljavaju sedativni, hipnotički, anksiolitički, antikonvulzivni, miorelaksantni i amnezijski efekat u eksperimentalnih životinja i ljudi. Višekratna primena benzodiazepina može dovesti do fizičke zavisnosti tako da se po prekidu terapije mogu pojaviti znaci
...
sindroma obustave, a poznato je i da ovi lekovi mogu biti lekovi zloupotrebe. Komparabilan afinitet i značajna potencijacija sva četiri podtipa GABAA receptora zaslužni su za ovako širok spektar delovanja benzodiazepina. Svi ovi nedostaci uticali su na smanjenje kliničke upotrebe benzodiazepina, ali su istovremeno inspirisali razvoj supstanci selektivnih za pojedine podtipove GABAA receptora – od kojih potencijalno najveći terapijski značaj imaju anksioselektivni anksiolitici – čime bi se postiglo razdvajanje željenih od neželjenih efekata. Razvoj selektivnih liganada se u velikoj meri oslanjao na rezultate studija na genetski modifikovanim miševima, koji su jasno ukazali na vezu između pojedinih podtipova GABAA receptora i različitih efekata benzodiazepina. Tako su sedativni, amnezijski, ataksični i delom antikonvulzivni efekat diazepama pripisani populaciji α1 GABAA receptora, anksiolitički α2–, a u određenim okolnostima i α3 GABAA receptorima, u posredovanju miorelaksantnog efekta učestvuju α2/α3/α5 GABAA receptori, dok su za uticaj na određene memorijske procese odgovorni GABAA receptori koji sadrže α5 podjedinicu..
Soon after the discovery of benzodiazepines in 1960s, diazepam became one of the most selling prescription drugs (Valium®). However, in modern clinical practice, due to other therapeutic alternatives and their suboptimal safety profile, benzodiazepines are being prescribed with considerable caution. All benzodiazepines currently in clinical use are nonselective positive allosteric modulators of benzodiazepine binding site of GABAA receptors. This site is located at the interface of an α and a γ2 subunit of a GABAA receptor, usually composed of 1 γ, 2 β i 2 α (α1, α2, α3 ili α5) subunits. After acute treatment, benzodiazepines exert sedative, hypnotic, anxiolytic, anticonvulsive, muscle relaxant and amnesic effects in both experimental animals and humans. Repeated administration can lead to physical dependence and withdrawal simptoms upon cessation of treatment. Also, it is recognized that these drugs have abuse liability. Comparable affinity and significant potentiation at all four ben
...
zodiazepine–sensitive GABAA receptor subtypes are responsible for such a wide spectrum of action elicited by benzodiazepines. These drawbacks have restricted the clinical use of benzodiazepines, but also inspired the development of subtype–selective agonists of GABAA receptors – among which anxioselective anxiolytics possess the largest therapeutical potential – which would enable separation of wanted from unwanted effects. The development of subtypeselective ligands is mainly based on the results of genetic studies, which pointed to a relationship between individual GABAA receptor subtypes and different effects of benzodiazepines. Thus, sedation, motor incapacitation, anterograde amnesia and, in part, anticonvulsant effect have been attributed to GABAA receptor population containing the α1 subunit, anxiolytic effect is most likely mediated by α2 and, under certain conditions, α3 GABAA receptors, muscle relaxant effects are mediated via α2/α3/α5 GABAA receptors, whereas the influence of benzodiazepines on distinct memory processes has been linked to α5 GABAA receptors...
Faculty:
Универзитет у Београду, Фармацеутски факултет
Date:
30-09-2013
Projects:
Keywords:
benzodiazepini / benzodiazepines / selektivni ligandi / GABAA receptor / bihejvior / Wistar pacov / subtype–selective ligands / GABAA receptor / behavior / Wistar rat