Uticaj strukture ortodontskih žica na biokompatibilnost i percepciju bola tokom početne faze lečenja fiksnim aparatima
Influence of structural properties of orthodontic wires on biocompatibility and pain perception at the beginning of treatment with fixed orthodontic appliances
Author
Marković, Evgenija
Mentor
Glišić, Branislav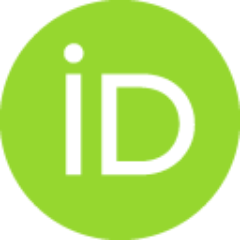 Committee members
Rudolf, Rebeka
Šćepan, Ivana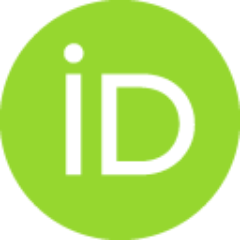 Stamenković, Dragoslav
Vučinić, Predrag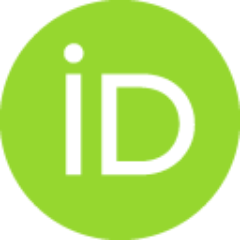 Abstract
Ciljevi studije su bili: utvrđivanje i poređenje percepcije bola kod pacijenata na početku terapije fiksnim ortodontskim aparatima nakon ligiranja nikl titanijumskih (NiTi) žica šest različitih proizvođača; ispitivanje morfologije i mogućih promena sadržaja Ni i Ti u površinskom sloju legure, kao i otkrivanje moguće veze između percepcije bola i strukture ortodontskih žica. Grupa ispitanika se sastojala od 189 osoba (84 muškarca i 105 žena). Svakom pacijentu je ligirana jedna od šest nitinolskih žica različitih proizvođača, prečnika 0.014" raspoređenih metodom slučajnog izbora, koja je u ustima bila mesec dana. Pacijanti su dobili da popune modifikovani McGill upitnik za bol sa VAS-om koji je zatim analiziran, a rezultati su statistički obrađeni. Nove i korišćene žice nakon mesec dana su podvrgnute SEM i EDS mikroanalizi radi utvrđivanja sadržaja Ni i Ti, kao i morfoloških karakteristika površine legure. Nije pronađena statistički značajna razlika u percepciji bola između grupa ispitan
...
ika sa različitim žicama. Bol se najčešće javljao nakon 6 sati, kao pritisak u zubima provociran žvakanjem, trajao je 2 dana i prestajao bez upotrebe analgetika. Uočena je promene u sadržaju Ni i Ti između novih i korišćenih žica, kao i drugačija površinska morfologija. Površinska struktura ortodontske žice, nakon izlaganja uslovima usne duplje, podleže promenama u sadržaju Ni i Ti koje nisu povezane sa percepcijom bola kod ispitanika.
The aims of this study were: to investigate and compare pain perception of patients at the beginning of orthodontic treatment with fixed appliances after insertion of six different archwires; to examine alterations in Nickel (Ni) and Titanium (Ti) surface composition and morphology in as received and retrieved archwires; to establish any possible connection between pain perception and structure of the nickel titanium (NiTi )alloy. The study group consisted of 189 orthodontic patients, 84 males and 105 females. Following insertion of 0.014" NiTi archwires from six different manufacturers, which was performed by random selection, a modified McGill pain questionnaire with VAS, comprising of questions regarding intensity, provocation, beginning, duration, quality of pain and analgesic consumption was given to each patient. As-received and retrieved archwires (after one month) were subjected to SEM and EDS micro analyses. No significant differences were found between groups of patients with
...
different archwires in terms of perception of pain. In all groups of patients, pain was provoked by chewing, perceived as a pressure starting after 6 hours, lasted 2 days and decreased without pain medication. SEM and EDS showed changes in Ni and Ti content in as-received and retrieved archwires with visible alterations of alloy surface topography. Intraoral exposure of different NiTi archwires alters the content of Ni and Ti in surface layers as well as their morphology, but the relation to pain perception was not found.
Faculty:
Универзитет у Београду, Фармацеутски факултет
Date:
04-12-2013
Keywords:
bol / pain / ortodoncija / NiTi žice / biokompatibilnost / orthodontics / NiTi archwires / biocompatibility