Funkcionalnost hitozana u formulaciji alginat-hitozan mikročestica kao nosača za nesteroidne antiinflamatorne lekove
Functionality of chitosans in formulation of alginate-chitosan microparticles as drug carriers for nonsteroidal antiinflammatory drugs
Author
Čalija, Bojan R.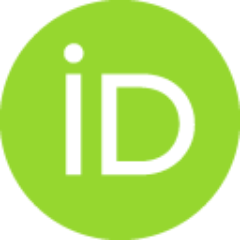 Mentor
Milić, Jela
Committee members
Savić, Snežana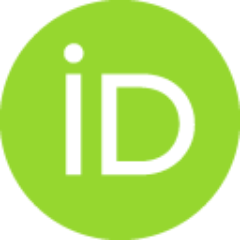 Nedović, Viktor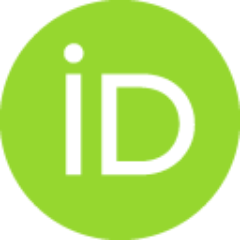 Cekić, Nebojša
Krajišnik, Danina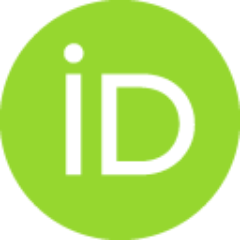 Abstract
Prednosti mikročestica u odnosu na konvencionalne nosače lekovitih supstanci ogledaju se u sferičnom obliku, velikom odnosu površine i volumena, mikrometarskim dimenzijama, raznovrsnosti materijala za njihovu izradu i postupaka mikroinkapsulacije. Poseban značaj imaju mikročestice izrađene od prirodnih, biodegradabilnih i biokompatibilnih polimera, poput alginata, koji formiraju gelove u prisustvu Ca2+ jona. Međutim, poroznost Ca-alginatnih hidrogel mikročestica i osetljivost na prisustvo sekvestrirajućih jona može uzrokovati brzo otpuštanje inkapsulirane lekovite supstance. Ove nedostatke je moguće prevazići tretiranjem Caalginatnih gelova sa katjonskim polimerima, poput hitozana, koji sa alginatima obrazuju pH osetljive polielektrolitne komplekse. U predstavljenom radu izvršena je fizičkohemijska, farmaceutsko-tehnološka i biofarmaceutska karakterizacija Ca-alginatnih mikročestica izrađenih metodom eksternog geliranja i tretiranih hitozanima različitih molekulskih masa, u cilju pobol
...
jšanja karakteristika konvencionalnih Ca-alginatnih mikročestica. Posebna pažnja usmerena je ka ispitivanju uticaja molekulske mase hitozana na njihovu funkcionalnost u formulaciji alginat-hitozan mikročestica kao nosača za nesteroidne antiinflamatorne lekove. U prvoj fazi korišćeni su hitozani velike molekulske mase (50 – 375 kDa). Rezultati karakterizacije mikročestica podvrgnuti su analizi primenom eksperimentalnog dizajna, kako bi se došlo do zaključaka o uticaju molekulske mase hitozana i drugih formulacionih faktora na karakteristike mikročestica, kao i njihovih međusobnih interakcija. Primenom hitozana velikih molekulskih masa izrađene su mikročestice blago deformisanog sferičnog oblika, mikrometarskih dimenzija, sa relativno visokom efikasnošću inkapsulacije (> 75 %) i profilima oslobađanja koji se odlikuju zanemarljivim oslobađanjem naproksena u kiseloj sredini. Međutim, rezultati ove faze su otkrili da primenu hitozana velike molekulske mase otežavaju izražen viskozitet njihovih vodenih rastvora i dužina lanaca koji ograničavaju njihovo vezivanje na površinu Ca-alginatne mikročestica...
In comparison with conventional drug delivery systems microparticles offer several advantages such as: micrometric dimensions, spherical shape and great surface to volume ratio. Furthermore, numerous materials and different encapsulation techniques can be used to obtain microparticles with desired characteristics. There is growing interest for microparticles consisted of natural, biodegradable and biocompatible polymers such as alginates, which can form gels in presence of Ca2+ ions. However, Caalginate hydrogels are porous and sensitive on presence of sequestering agents, which can cause fast release of encapsulated drug. In order to overcome these limitations Caalginate microparticles can be treated with cationic polymers such as chitosan. In the presented work alginate-chitosan microparticles were prepared by ionotropic gelation followed by polyelectrolyte complexation and subjected to detail physicochemical, biopharmaceutical and pharmaceutical characterization with the aim to inve
...
stigate the ability of chitosan to improve characteristics of conventional Caalginate microparticles. The special interest was to assess the influence of chitosan molecular weight on chitosan functionality in formulation of alginate-chitosan microparticles as drug delivery systems for NSAILs. In the first phase Ca-alginate microparticles were treated with high molecular weight chitosans (50 – 375 kDa). Experimental design analysis was used to investigate the effect of chitosan molecular weight, other formulation factors and their interactions on microparticles properties. Obtained particles exhibited micrometric size, slightly deformed spherical shape and relatively high encapsulation efficiencies (> 75 %). Release of encapsulated naproxen in simulated gastric fluid was negligible. However, the obtained results revealed some disadvantages of high molecular weight chitosans, such as: high viscosity of their water solutions and their limited ability to form polyelectrolyte complex (PEC) with alginate only on particles surface...
Faculty:
Универзитет у Београду, Фармацеутски факултет
Date:
07-06-2013
Projects:
Keywords:
hitozan / chitosan / oligosaharidni hitozan / natrijum-alginat / polielektrolitni kompleks / mikročestice / naproksen / nesteroidni antiinflamatorni lekovi / produženo oslobađanje / pH osetljivost / ekperimentalni dizajn / chitosan oligosaccharide / sodium alginate / polyelectrolyte complex / microparticles / naproxen / nonsteroidal antiinflamatory drugs / sustained release / pH sensitivity / experimental design