Biofarmaceutska karakterizacija tableta sa trenutnim oslobađanjem levotiroksin-natrijuma
Biopharmaceutical characterization of levothyroxine sodium immediate-release tablets
Author
Kocić, Ivana A.
Mentor
Miljković, Branislava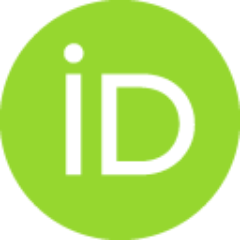 Committee members
Parojčić, Jelena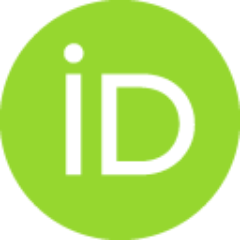 Homšek, Irena

Abstract
Nakon oralne primene, koja za pacijente često predstavlja najprihvatljiviji put uzimanja lekovitog preparata, lek je izložen mnogobrojnim fizičkim, hemijskim i biološkim promenama koje definišu njegovu sudbinu u organizmu. Koncept biološke raspoloživosti i biološke ekvivalencije je upravo i razvijen sa ciljem da objasni i kvantifikuje ove promene. Bioekvivalencija lekova postoji u slučajevima kada su dva preparata farmaceutski ekvivalentna i kada je njihova bioraspoloživost, nakon primene u istom molarnom odnosu, slična u tolikoj meri da će njihovo dejstvo u organizmu, uzimajući u obzir efikasnost i neškodljivost, biti isto. Sa uvođenjem Biofarmaceutskog sistema klasifikacije lekova, koji se bazira na pretpostavci da su rastvorljivost, brzina rastvaranja i permeabilnost ključni faktori koji utiču na resorpciju leka, omogućeno je korišćenje testa brzine rastvaranja kao zamene za in vivo ispitivanje bioekvivalencije (biowaiver koncept). Kako je resorpcija leka veoma kompleksan proces, ko
...
ji se često teško može kvantifikovati konvencionalnom farmakokinetičkom analizom, poslednjih godina je došlo do razvoja većeg broja in silico modela koji na osnovu kombinacije odgovarajućih farmakokinetičkih, fizičko-hemijskih i fizioloških parametara omogućavaju predviđanje ovog procesa. Cilj ovog rada je bila biofarmaceutska karakterizacija razvojne formulacije tableta sa trenutnim oslobađanjem levotiroksin-natrijuma i razvoj biorelevantnog testa za ispitivanje brzine rastvaranja kroz izvođenje odgovarajućih in vivo, in vitro i in silico studija. U okviru in vitro ispitivanja je sprovedena karakterizacija levotiroksin-natrijuma u pogledu rastvorljivosti i brzine rastvaranja iz tableta pri različitim eksperimentalnim uslovima. U okviru in vivo studije je sprovedeno ispitivanje biološke ekvivalentnosti izabranih preparata u grupi zdravih ispitanika oba pola, u vidu randomizovane, dvostruko ukrštene studije, nakon primene odgovarajuće doze leka. Određivanje farmakokinetičkih parametara je vršeno sa korekcijom i bez korekcije koncentracije levotiroksina u odnosu na endogeni nivo. Za in silico predviđanje resorpcije levotiroksina korišćena je metoda gastrointestinalne simulacije u okviru GastroPlusTM softvera...
The oral route of drug administration is the most convenient and, for patients, the most acceptable method for administering drugs intended to have systemic effects. After oral administration, drugs are exposed to many physical, chemical and biological alterations, which define their in vivo performance. The concept of bioavailability and bioequivalence has been developed in order to describe and quantify these alterations. Bioequivalence is a comparison of the bioavailability of two or more drug products. Thus, two products or formulations containing the same active ingredient are bioequivalent if their rates and extents of absorption are the same. Utilisation of in vitro dissolution tests as a surrogate for in vivo bioequivalence studies (biowaiver) was introduced with the Biopharmaceutics classification system, based on the assumption that drug solubility, permeability and dissolution rate from the dosage form are critical factors influencing the rate and extent of oral drug absorpt
...
ion. Oral drug absorption is complex process which cannot be always easily evaluated by the conventional pharmacokinetic analysis. Therefore, the in silico prediction tools capable of predicting in vivo drug absorption on the basis of drug physicochemical and pharmacokinetic properties have been developed recently. The aim of this research was biopharmaceutical characterization of the levothyroxine sodium immediate-release tablets based on the results of in vivo, in vitro and in silico studies. The in vitro study included determination of levothyroxine sodium solubility and evaluation of effect of various experimental conditions on levothyroxine sodium release from immediate-release tablets. The in vivo study was conducted as randomized, single dose, two-way cross-over bioequivalence study in healthy subjects. Pharmacokinetic parameters were calculated without and with adjustment for baseline levels of endogenous levothyroxine. The drug-specific absorption model for levothyroxine was developed using mechanistic gastrointestinal simulation technology implemented in GastroPlusTM software package. The required input parameters were experimentally determined, in silico predicted and/or taken from the literature. The profile obtained was compared with the mean levothyroxine plasma concentration-time profile observed in vivo for the reference formulation...
Faculty:
Универзитет у Београду, Фармацеутски факултет
Date:
30-06-2013
Projects:
Keywords:
levotiroksin / levothyroxine / bioekvivalentnost / biofarmaceutska karakterizacija / in vitro-in vivo korelacija / bioequivalence / biopharmaceutical characterization / in vitro-in vivo correlation