Karakterizacija i modelovanje procesa sušenja raspršivanjem u razvoju čvrstih farmaceutskih oblika primenom koncepta dizajniranja kvaliteta
Pray drying process characterization and modelling in the solid dosage forms development by application of quality by design concept
Author
Miletić, Tijana M.
Mentor
Ibrić, Svetlana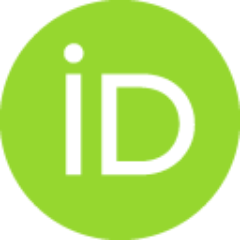 Committee members
Ibrić, Svetlana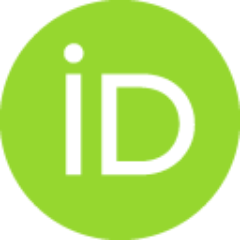 Đurić, Zorica
Pejanović, Vjera

Abstract
Koncept dizajniranja kvaliteta predstavlja sistematski pristup farmaceutskom razvoju proizvoda koji podrazumeva procenu, unapređenje razumevanja i optimizaciju formulacije i proizvodnog procesa kombinovanom primenom prethodnog znanja, analize rizika i izvođenja eksperimenata. Tehnologija sušenja raspršivanjem našla je primenu u farmaceutskoj industriji zahvaljujući jednostavnosti i fleksibilnosti procesa, kao jednostepeni proces kojim se tečnost pretvara u prašak čije se brojne osobine mogu kontrolisati manipulacijom procesnih promenljivih. Razumevanje kako promene procesnih parametara mogu uticati na fizičkohemijske osobine dobijenog proizvoda posebno je važno u proizvodnji čvrstih doziranih oblika koja ima za cilj obezbeđenje predviđanja i kontrole performansi. Cilj ovog istraživanja je unapređenje razumevanja sušenja raspršivanjem kroz karakterizaciju i modelovanje procesa, primenom koncepta dizajniranja kvaliteta. Istraživanje se sastoji iz dva dela sa ciljevima: razvoja procesa su
...
šenja raspršivanjem kao tehnologije pogodne za obezbeđivanje homogenosti praškova i, posledično, ujednačenosti doziranja nisko doziranih lekovitih supstanci (model supstanca naratriptan hidrohlorid); i razvoja procesa sušenja raspršivanjem u postupku proizvodnje praška sa teško rastvorljivim model supstancama, u cilju poboljšanja rastvorljivosti formiranjem kompleksa sa ciklodekstrinima (model supstance vorikonazol i aripiprazol). Istraživanje takođe obuhvata ispitivanje mogućnosti primene dva derivata beta-ciklodekstrina: 2-hidroksipropilbeta- ciklodekstrina (HPBCD) i 2-O-metil-beta-ciklodekstrina (2-O-MBCD) u razvoju formulacije rastvora za raspršivanje sa ciljem poboljšanja rastvorljivosti i brzine rastvaranja odabranih model supstanci. Tokom razvoja, u skladu sa ciljanim profilom praška kao međuproizvoda definisanom u smislu kvaliteta, identifikovani su kritični atributi kvaliteta međuproizvoda, zatim definisani kritični atributi kvaliteta ulaznih parametara (osobine materijala, procesni parametri) i određivane su njihove funkcionalne veze sa kritičnim atributima kvaliteta proizvoda. U prvom delu istraživanja ispitivani su efekti procesnih parametara sušenja raspršivanjem (temperatura ulaznog vazduha, brzina pumpe, brzina aspiratora, koncentracija rastvora) na karakteristike procesa i kompozitnog praška naratriptan/laktoza/maltodekstrin (proizvodni prinos, sadržaj vlage i srednja veličina čestica). U drugom delu istraživanja sprovedene su studije rastvorljivosti teško rastvorljivih model supstanci sa ciklodekstrinima, simulacije molekularnog vezivanja, izvršena je karakterizacija praškova dobijenih sušenjem raspršivanjem rastvora lek:ciklodekstrin. Na odabranoj formulaciji sa aripiprazolom i HPBCD, izvršena je karakterizacija i modelovanje sušenja raspršivanjem. Ispitivani su efekti procesnih parametara sušenja raspršivanjem (temperatura ulaznog vazduha, brzina pumpe, koncentracija rastvora) na karakteristike procesa i kompozitnog praška lek:ciklodekstrin (proizvodni prinos, sadržaj vlage). U karakterizaciji i modelovanju procesa primenjeni su eksperimentalni dizajn, metodologija površine odgovora (RSM) i veštačka neuronska mreža tipa višeslojnog perceptrona (MLP). Primena frakcionog faktorijalnog dizajna (24-1) kao skrining metode omogućila je procenu značajnosti ispitivanih parametara, na osnovu koje je iz daljeg istraživanja isključena brzina aspiratora. Primena centralnog kompozitnog dizajna (CCD), RSM i MLP omogućila je modelovanje i karakterizaciju procesa sušenja raspršivanjem ispitivanih formulacija sa sve tri model supstance, tako što su razvijeni značajni modeli (p-vrednost<0.05)...
Quality by design concept represents systematic approach to pharmaceutical product development which consists of assessment, improvement of formulation and process understanding and optimization by combined use of previous knowledge, risk analysis and experimental work. Spray drying technology has found its use in pharmaceutical industry thanks to process simplicity and flexibility, as a single-step process in which liquid is transferred into powder with properties easily controlable by process variables manipulation. Understanding how changes in process parameters can influence the physicochemical properties of resulting product, is especially important in production of solid dosage forms where assurance of predictions and control of performance are the main goals. Main goal of this research is spray drying understanding improvement through process characterization and modelling performed by quality by design concept. The research consists of two sections with following goals: spray d
...
rying process development as technology suitable for providing homogeneous powders and subsequently, dose uniformity of low-dose drug substances (model substance naratriptan hydrochloride); and spray drying process development in production of powders with poorly soluble drug substances (model substances voriconazole and aripiprazole). The research is also dealing with examination of potential use of two beta-cyclodextrin derivatives: 2- hydroxypropyl-beta-cyclodextrin (HPBCD) and 2-O-methyl-beta-cyclodextrin (2-O-MBCD) for the purpose of solubility and dissolution improvement of selected model substances. Within the development process, according to quality target product profile for powder as a intermediate product, critical product quality attributes were identified, and then critical quality attributes for input parameters (material properties, process parameters) were defined and their functional relationships with critical product quality attributes were determined. In first section of research, effects of spray drying process parameters (inlet air temperature, pump speed, aspirator, feed concentration) on process and powder characteristics (production yield, moisture content and mean particle size) were examined. In the second section of research solubility studies with poorly soluble substances and cyclodextrins were conducted, as well as molecular docking simulations, and characterisation of spray dried drug:CD powders was performed. For selected formulation with aripiprazole and HPBCD, spray drying process characterisation and modelling was performed. Effects of spray drying process parameters (inlet air temperature, pump speed, feed concentration) on process and powder characteristics (production yield and moisture content) were examined. Design of experiments, response surface methodology (RSM) and artificial neural networks multilayer perceptron (MLP) were used in process characterisation and modelling. Fractional factorial design (24-1) applied as a screening method enabled examined parameters significance assessment, based on which parameter aspirator was excluded from further study. Use of central composite design (CCD), RSM and MLP helped in spray drying process characterisation and modelling for formulations with all threee model drug substances, and significant models were developed (p-value<0.05). RSM results analysis resulted in definition of functional relationships between input parameters and monitored responses. In case of naratriptan hydrochloride and aripiprazole formulation, observations were similar. Parameter that had the greates influence on each investigated response was pump speed...
Faculty:
Универзитет у Београду, Фармацеутски факултет
Date:
17-06-2013
Projects:
Keywords:
sušenje raspršivanjem / spray drying / eksperimentalni dizajn / metodologija površine odgovora / veštačke neuronske mreže / naratriptan hidrohlorid / vorikonazol / aripiprazol / ciklodekstrini / design of experiments / response surface methodology / artificial neural networks / naratriptan hydrochloride / voriconazole / aripiprazole / cyclodextrins