Formulacija i karakterizacija rastvorljivih mikroigala za kontrolisanu transdermalnu isporuku ketoprofena inkapsularinog u polimerne nanočestice
Formulation and characterization of dissolvable microneedles for controlled transdermal delivery of ketoprofen encapsulated in polymeric nanoparticles
Author
Vučen, Sonja R.
Mentor
Vuleta, Gordana
Committee members
Ignjatović, Nenad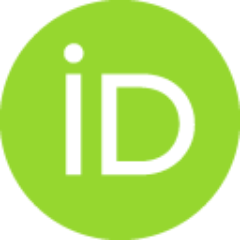 Milić, Jela
Savić, Snežana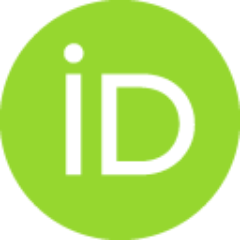 Petrović, Slobodan

Abstract
U širokoj oblasti nanotehnologija, nanomedicina predstavlja disciplinu koja se veoma brzo razvija i pruža obećavajuće mogućnosti za značajno poboljšanje medicinske dijagnostike i terapije. Posebno značajan istraživački interes u nanomedicini usmjeren je ka ispitivanju širokog spektra biomedicinskih nanomaterijala, razvijenih za izradu nosača dijagnostičkih sredstava i lijekova. Među brojnim biomaterijalima neorganskog i organskog porijekla, polimeri su pronašli široku upotrebu u formulaciji nanosistema za kontrolisanu i ciljanu isporuku lijekova. Poli-D,L-mliječna kiselina (PDLLA) je sintetski polimer koji je odobren za kliničku primjenu, budući da se njegovi biokompatibilni degradacioni proizvodi metabolišu i uklanjaju iz organizma ciklusom limunske kiseline. Koloidni nosači ljekovitih supstanci izrađeni od ovog polimera intenzivno se istražuju zbog svoje male veličine koja omogućava permeaciju lijeka kroz biološke barijere i njegovu produženu isporuku u ciljna tkiva. Pored sposobnost
...
i da kontrolišu oslobađanje lijeka, polimerne nanočestice takođe poboljšavaju isporuku lijekova slabo rastvornih u vodi, smanjuju pojavu neželjenih efekata, pružaju mogućnost stabilizacije i zaštite inkorporirane ljekovite supstance od hemijske i enzimske degradacije, omogućavaju njenu bolju penetraciju i efikasniju akumulaciju na ciljnim mjestima. Imajući u vidu sve navedene aspekte, kao model supstanca u ovom radu izabran je ketoprofen, slabo rastvoran lijek u vodi koji ima kratko poluvrijeme eliminacije i ispoljava veliki broj neželjenih efekata nakon (per)oralne primjene. Osim primjene nanonosača ljekovitih supstanci, još jedan pristup za poboljšanje transdermalne isporuke lijeka je fizičko premošćavanje stratum corneum-a (SC) primjenom mikroigala. Neinvazivnom i bezbolnom primjenom mikroigala formiraju se mikrokanali u koži, koji obezbjeđuju intradermalni i transdermalni transport ljekovite supstance. Na temelju prethodnih razmatranja, osnovni cilj istraživanja ove doktorske disertacije bio je razvoj i karakterizacija polimernih nanočestičnih sistema za produženo oslobađanje ketoprofena...
In the broad field of nanotechnology, nanomedicine is a fast growing discipline which offers promising possibilities to significantly improve medical diagnosis and therapy. The major research interest in nanomedicine has particularly focused on wide spectrum of novel biomedical nanomaterials developed for formulation of carriers for diagnostics and drug delivery. Among numerous biomaterials based on inorganic or organic matter, polymers are considered to be widely used in formulation of nanosystems for controlled and targeted drug delivery. Poly(D, L-lactic acid) (PDLLA) is a synthetic polymer approved for clinical use since its degradation products are biocompatible, metabolisable and removable from the body by the citric acid cycle. Colloidal drug carriers based on this polymer are extensively investigated because of their small particle size that allows permeation through biological barriers and drug delivery to the body over prolonged periods of time. In addition to their ability t
...
o control drug release, polymeric nanoparticles are also capable to improve the delivery of water-insoluble drugs, reduce the drug-associated side effects, protect the compounds from inactivation, increase the intracellular penetration and enhance a higher drug-target accumulation. Considering all these aspects, ketoprofen was selected as a model drug as it has low water solubility, short half-life and exhibits numerous side-effects after oral application. In addition to nanocarriers, another transdermal delivery approach that has been applied is the use of microneedles, as a physical method for overcoming the stratum corneum (SC) barrier. Microneedles provide a minimally invasive, painless way of creating microchannels in the skin which can allow intradermal and transdermal drug transport. Based on these considerations, the principal objective of this work was to develop and characterize a novel polymeric nanoparticulate systems that are capable of controlled and prolonged ketoprofen release. In addition, the potential of atomised spray technique to fabricate dissolvable microneedles with drug-loaded PDLLA nanoparticles was investigated...
Faculty:
Универзитет у Београду, Фармацеутски факултет
Date:
23-12-2013
Projects:
Keywords:
polimerne nanočestice / polymeric nanoparticles / dissolvable microneedles / atomising spray / skin / transdermal drug delivery / ketoprofen / rastvorljive mikroigle / atomizacija i raspršivanje tečnosti / koža / transdermalna isporuka lijeka / ketoprofen