Uticaj suplementacije astaksantinom na nivo markera oksidativnog stresa i nivo sekretornog IgA u salivi kod mladih fudbalera
Effect of astaxanthin supplementation on oxidative stress status and secretory IgA in saliva in young soccer players
Author
Baralić, Ivana R.
Mentor
Đorđević, Brižita
Committee members
Kotur-Stevuljević, Jelena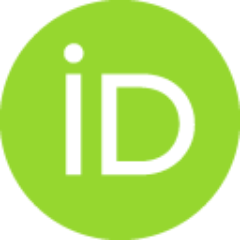 Dimitrijević, Ljiljana

Abstract
Intenzivni treninzi dovode do povećanja produkcije slobodnih radikala i mogu doprineti nastanku oksidativnog stresa kod sportista. Pored toga, poremećaj ćelijske homeostaze u mišićima uzrokovan slobodnim radikalima rezultira oštećenjem mišića, bolom, zamorom i smanjenjem sportskih performansi. Do sada je sproveden veliki broj istraţivanja sa ciljem da se odredi efekat antioksidanasa na smanjenje oksidativnog stresa i oštećenja mišića, koje nastaju kao posledice intenzivne fiziĉke aktivnosti. Astaksantin (Asx) je liposolubilna supstanca koja pripada grupi ksantofila, oksidovanih derivata karotenoida, široko rasprostranjen u prirodi. Rezultati do sada sporovedenih istraţivanja pokazuju da astaksantin, zbog izvanredne antioksidativne aktivnosti, moţe imati znaĉajnu ulogu u ishrani ljudi u cilju oĉuvanja zdravlja i prevenciji hroniĉnih bolesti. Fiziološki stres uzrokovan dugim i intenzivnim treninzima se ogleda i u prolaznim, ali znaĉajnim promenama u imunom sistemu što se dovodi u vezu sa
...
povećanom incidencom infekcija, naroĉito infekcija gornjih respiratornih puteva kod sportista. Do sada je ispitivan uticaj nekoliko nutritivnih mera na promene u imunom sistemu uzrokovanih intenzivnim treninzima: ugljeno-hidratni napici, omega-3 masne kiseline, razni antioksidansi, cink, glutamin, ehinacea i kolostrum, meĊutim ĉvrstih dokaza za efikasnost ovih suplemenata još uvek nema. Stoga je cilj istraţivanja bio ispitivanje uticaja suplementacije Asx na oksidativni stres i oštećenje mišića kod mladih fudbalera u toku sezone. Pored toga, ispitivan je i uticaj suplementacije Asx i senzorne stimulacije aromatizovanim napitkom na bazi surutke na mukozni imunitet sportista. U istraţivanju je uĉestvovalo 40 fudbalera, 28 ispitanika koji nisu imali redovnu intenzivnu fiziĉku aktivnosti i 20 ispitanika koji su se rekreativno bavili karateom. Studija je planirana u skladu sa etiĉkim standardima datim u Helsinkiškoj deklaraciji i u skladu sa pravilima Etiĉkog komiteta Udruţenja za medicinu sporta Srbije...
Exhaustive physical activity is associated with increased production of reactive oxygen species and oxidative stress. Enhanced free radical production leads to cellular loss of redox homeostasis and might result in muscular injury, soreness, and fatigue, and, consequently, decrements in physical performance. Methods to reduce free radical production and subsequent oxidative stress and muscle damage during and following physical exercise have been a priority of much research activity. Various antioxidants and their combinations were investigated. Astaxanthin is one of the main pigments belonging to the family of the xanthophylls, which is generally distributed in seafood. Recent studies continue to evidence the multiple possibilities of astaxanthin application in providing benefits to human health. The physiologic stress induced by prolonged and intensive exertion is reflected in transient yet significant immune system perturbations in multiple body compartments. The influence of severa
...
l nutritional countermeasures to exercise-induced alterations of mucosal immunity have been investigated including carbo-hydrate, zinc, glutamine, bovine colostrum, caffeine, as well as several antioxidants. The purpose of the present investigation was to determine the effects of astaxanthin supplementation on oxidative stress and muscle damage in young soccer players while following their habitual dietary pattern and training program during competitive season. In addition, the effect of couple nutritional measures (sensory stimulation and astaxanthin supplementation) on mucosal immunity were investigated The study was performed in a group of 40 soccer players, 28 high school pupils, who did not practice intensive physical exercise regularly and 20 subjects who practiced karate recreationally. The study was conducted according to the guidelines laid down in Declaration of Helsinki. Experimental procedures were approved by the Ethical Committee of Sports Medicine Association of Serbia...
Faculty:
Универзитет у Београду, Фармацеутски факултет
Date:
18-12-2012
Keywords:
oksidativni stres / oxidative stress / paraoksonaza 1 / mukozni imunitet / astaksantin / fudbal / paraoxonase 1 / mucosal immunity / astaxanthin / soccer