Prognostički značaj biohemijskih pokazatelja kod pacijenata sa infarktom miokarda sa ST elevacijom lečenih primarnom perkutanom koronarnom intervencijom
Prognostic significance of biomarkers in patients with ST-segment elevation myocardial infarction treated by primary percutaneous coronary intervention
Author
Stanković, Sanja Đ.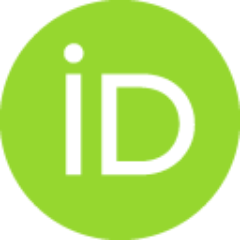 Mentor
Majkić-Singh, Nada
Committee members
Majkić-Singh, Nada
Ignjatović, Svetlana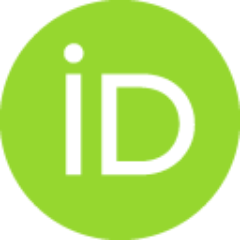 Vasiljević-Pokrajčić, Zorana

Abstract
Akutni infarkt miokarda (AIM) je veliki zdravstveni problem. Karakteriše ga smrt miocita usled nekroze i apoptoze. U infarktu miokarda sa elevacijom ST-segmenta (STEMI) dolazi do rupture plaka praćenog formiranjem okluzivnog tromba koji je najčešće uzrok ishemije miokarda. Uprkos značajnom progresu, uvođenjem perkutane koronarne intervencije (PKI), AIM ostaje jedan od glavnih uzroka smrti i onesposobljenosti. Sa povećanjem broja i vrste dostupnih biomarkera, povećava se mogućnost da se ovi neinvazivni i pristupačni "alati" koriste u postavljenju dijagnoze, stratifikaciji rizika i pri izboru terapije. Glavni cilj ove studije bio je da se utvrdi prognostički značaj pojedinačnih laboratorijskih biomarkera ili njihove kombinacije u odnosu na smrtni ishod u bolnici i pojavu neželjenih kardiovaskularnih događaja (NKVD) (smrtni ishod, reinfarkt miokarda, moždani udar, revaskularizacija ciljne lezije) tokom 30-dnevnog i 1- godišnjeg praćenja. U ovu prospektivnu studiju je bilo uključeno 200 ko
...
nsekutivnih bolesnika sa STEMI koji su lečeni pPCI i 100 konsekutivnih bolesnika sa prvim prednjim STEMI uspešno lečenih pPCI (rezidualna stenoza <20% i TIMI protok 3). Bolesnicima uključenim u studiju uzeti su klinički i demografski podaci, urađena antropometrijska merenja i zabeleženi faktori rizika za kardiovaskularna oboljenja. Kongestivna srčana insuficijencija na prijemu definisana je kao prisustvo kliničkih znakova plućne venske kongestije i označena Kilip klasom. Bolesnici sa kardiogenim šokom su isključeni iz studije. Urađen je ehokardiografski pregled i ejekciona frakcija leve komore (LKEF) je izračunata prema Simpsonovom pravilu. Uzorci krvi za analizu biomarkera uzeti su kod 200 bolesnika sa STEMI lečenih pPKI u 4 vremenska perioda od 0 do 7. dana, a uzorci krvi 100 bolesnika sa prvim prednjim STEMI uspešno lečenim pPKI u 8 vremenskih perioda od 0 do 7 dana. Osim rutinskih biohemijskih i hematoloških parametara, određeni su biomarkeri koji pripadaju grupi markera nekroze, ishemije, inflamacije, hemodinamskog stresa, funkcije trombocita i hemostaze i dislipidemije...
Acute myocardial infarction (AMI) is a major healthcare problem. It is characterized by myocardial cell death due to necrosis and apoptosis. In acute STsegment elevation (STEMI), myocardial infarction plaque rupture with the formation of an occluding thrombus is usually the underlying cause of myocardial ischemia. Dispite significant progress utilizing percutaneous coronary intervention (PCI), AMI remains one of the main causes of death and disability. With expansion of the number and types of biomarkers available, the opportunity to improve diagnosis, risk stratification, and selection of therapy using these noninvasive, affordable tools continues to grow. The main aim of this study was to determine the prognostic value of laboratory biomarker or biomarkers combination in relation to in-hospital mortality and occurrence of major adverse coronary events (MACE) including death, reinfarction, target vessel revascualarisation and stroke during 30 days and 1 year follow-up in STEMI patient
...
s treated by pPCI. This prospective study consisted of 300 patients with STEMI who were treated by primary PCI. One hundred patients had first anterior STEMI and was successfully ( 20% of residual stenosis and TIMI flow 3) treated by primary PCI. The clinical and demographic characteristics, anthropometric parameters and cardiovascular risk factors were recorded. Congestive heart failure on admission was defined as the present clinical evidence of pulmonary venous congestion and it was designated as a Killip class. The patients with the cardiogenic shock were excluded from the study. Echocardiographic data were obtained by 2D echocardiographic examination and the left ventricular ejection fraction (LVEF) was estimated by Simpson's rule. Blood samples from 200 patients hospitalized with STEMI treated by primary PCI were subsequently tested for biomarkers in 4 time points from day 0 to day 7, and blood samples from 100 patients with the first anterior STEMI successfully treated by primary PCI were subsequently tested for biomarkers in 8 time points from day 0 to day 7...
Faculty:
Универзитет у Београду, Фармацеутски факултет
Date:
17-07-2012
Keywords:
akutni infarkt miokarda / acute myocardial infarction / biomarkers / percutaneous coronary intervention / prognosis / STEMI / biomarkeri / perkutana koronarna intervencija / prognoza / STEMI