Primena faktorske analize u ispitivanju psihometrijskih karakteristika upitnika za procenu znanja o osteoporozi i kvaliteta života pacijenata sa osteoporozom
The application of factor analysis in studies of psychometric properties of osteoporosis knowledge assessment questionnaire and quality of life questionnaire for patients with osteoporosis
Author
Tadić, Ivana B.
Mentor
Tasić, Ljiljana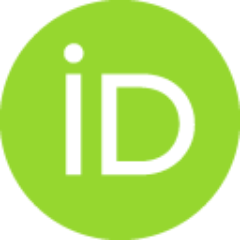 Committee members
Tasić, Ljiljana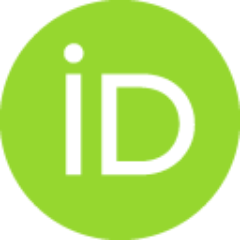 Vujasinović-Stupar, Nada
Vujasinović-Stupar, Nada
Spasić, Slavica

Abstract
Uvod i cilj. Za ispitivanja zdravstvenih ishoda koje pacijenti mogu da prijavljuju, neophodna je upotreba validiranih upitnika. Subjektivna merenja zdravlja, kao što su merenje kvaliteta života, jesu merenja koja se fokusiraju na uticaj bolesti i tretmana na život pojedinaca. Razumevanje socijalnih dimenzija povezanih sa lečenjem bolesti od velike je važnosti u pružanju farmaceutskih zdravstvenih usluga. Blagovremeno prepoznavanje faktora rizika za razvoj bolesti od presudne je važnosti u prevenciji bolesti, što je domen socijalne farmacije i farmaceutske prakse. Ciljevi ove doktorske disertacije bili su adaptacija upitnika za ispitivanje znanja o osteoporozi (OKAT) za populaciju žena koje su stanovnici Srbije, njegova primena u ispitivanju faktora rizika, validacija upitnika Internacionalne fondacije za osteoporozu za procenu kvaliteta života pacijenata sa osteoporozom (QUALEFFO-41) i analiza ekonomske opravdanosti lečenja osteoporoze alendronskom i ibandronskom kiselinom. Metodologij
...
a. Podaci su prikupljani prospektivno kroz tri studije. Studije su sprovedene na Farmaceutskom fakultetu Univerziteta u Beogradu, Institutu za reumatologiju Medicinskog fakulteta Univerziteta u Beogradu i Institutu za lečenje i rehabilitaciju Niška banja Medicinskog fakulteta Univerziteta u Nišu. Za adaptaciju OKAT upitnika kao i njegovu primenu u okviru ispitivanja faktora rizika sprovedene su dve studije preseka. U prvoj studiji (adaptacije upitnika) učestvovalo je 250 ispitanica starosti od 18 do 25 godina, dok je u drugoj učestvovalo 495 ispitanica starijih od 25 godina. Studija validacije QUALEFFO-41 upitnika, sprovedena kao kontrolna studija, obuhvatila je 100 pacijenata sa osteoporozom (50 bez i 50 sa vertebralnim prelomima). Za poređenje rezultata korišćen je upitnik EuroQol Grupe EQ-5D. Za analizu troškovne efektivnosti lečenja alendronskom i ibandronskom kiselinom korišćen je cenovnik usluga i proizvoda Republičkog fonda za zdravstveno osiguranje Srbije...
Introduction and aims. It is necessary to use validated questionnaires to test the patient reported health outcomes. Subjective measurements of health, such as quality of life, are focused on impact of the disease and treatment on the life of an individual. Understanding the social dimensions related to the treatment of the disease is of great importance for providing pharmaceutical care services. Identification of the risk factors is of the outmost importance for prevention measures, which belongs to the field of social pharmacy and pharmacy practice. The objectives of this doctoral dissertation were: adaptation of the Osteoporosis Knowledge Assessment Tool for the Serbian female population (OKAT), its application in the research of risk factors, validation of the International Osteoporosis Foundation Quality of Life questionnaire (QUALEFFO- 41) and analysis of the economic feasibility of the osteoporosis treatment with alendronic and ibandronic acid. Methods. Data were collected pros
...
pectively within the three studies. Studies were conducted at the University of Belgrade Faculty of Pharmacy, Institute of Rheumatology, University of Belgrade School of Medicine and the Rheumatology Institute Niska Banja, University of Nis Faculty of Medicine. Adaptation of the OKAT questionnaire and its application in the risk factors analysis were carried out by conducting two studies: the study of OKAT questionnaire adaptation which included 250 female participants aged from 18 to 25 years, and the study of the risk factors analysis that included 495 female participants over 25 years of age. The third study validation study of the QUALEFFO-41 questionnaire, was conducted as a case-control study and included 100 patients with osteoporosis (50 with and 50 without vertebral fractures). EuroQol EQ-5D questionnaire was used for comparison with the QUALEFFO-41 questionnaire results. For the costs of treatment analysis using alendronic or ibandronic acid, the price list of the Republic Fund of Health Insurance was used...
Faculty:
Универзитет у Београду, Фармацеутски факултет
Date:
13-11-2012
Keywords:
faktorska analiza / factor analysis / osteoporosis / knowledge of osteoporosis / quality of life / cost - effectiveness study / osteoporoza / znanje o osteoporozi / kvalitet života / studija trošak - efektivnost