Povezanost oksidativnog stresa, inflamacije i dislipidemije u patogenezi senilne degeneracije makule
The association of oxidative stress, inflammation and dyslipidemia in the pathogenesis of age-related macular degeneration
Author
Čolak, Emina S.
Mentor
Majkić-Singh, Nada
Committee members
Majkić-Singh, Nada
Ignjatović, Svetlana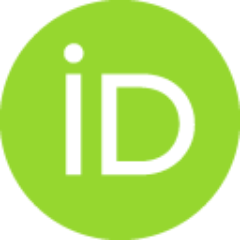 Kosanović-Jaković, Natalija

Abstract
Senilna degeneracija makule ili žute mrlje (engl. Age-Related Macular Degeneration-AMD) je u razvijenim zemljama, vodeci uzrok slepila i oštecenja vida kod osoba starijih od 60 godina života. Prevalenca rane AMD (prisustvo mekanih ili retikularnih druza, ili druze sa RPE degeneracijom ili hiperpigmentacijom) iznosi 18% u starackoj populaciji izmedju 65 i 74 godine starosti, a cak 30% u populaciji starijoj od 74 godine. Kako je populacija iznad 65 godina u stalnom porastu, to ce svakako imati dalekosežne posledice na troškove lecenja ove bolesti u 21 veku. Starenje je udruženo sa kumulativnim oksidativnim oštecenjem, npr. postmitoticke celije kao što su celije retinalnog pigmentnog epitela retine (RPE), akumuliraju promenjene mitohondrijalne DNK (delecijom, i rearanžiranjem) tokom starenja. Reaktivne kiseonicne vrste (koje su proizvod normalnog celijskog metabolizma) izazivaju oksidativno oštecenje citoplazmatskih i nuklearnih elemenata celije i vrše promene ekstracelularnog matriksa. S
...
tepen oksidativnog oštecenja celija je ogranicen dejstvom proteinskih antioksidanasa i reparacije oštecenih elemenata. Oksidativne promene retine (nazvane i "retinalno starenje") ukljucuju gubitak retinalnih celija, akumulaciju lipofuscina unutar RPE, stvaranje druza, akumulaciju degradativnih produkata u Bruchovoj membrani i promene horioidnih kapilara. Kada ove promene postanu izražene doprinose stvaranju AMD-a. Radovi objavljeni poslednjih decenija ukazuju na elemente oksidativnog stresa, inflamacije i poremecaji regulacije lipoproteina kao ozbiljne faktore rizika za razvoj AMD-a u starijoj populaciji. Cilj ovog rada je bio da se ispita oksidativni status pacijenata sa AMD-om (preko parametara antioksidativne zaštite: SOD, GPx, GR i TAS) i njegova povezanost sa parametrima inflamacije (CRP, IL-6 i fibrinogen) i lipidnog statusa (ukupni, LDL-, HDL- i nonHDL-holesterol, subfrakcije HDL2 i HDL3 holesterola, trigliceridi, Apo A1, Apo A2, Apo B, Apo E iLp(a). Takode su ciljevi bili i da se ispitaju povezanost svakog parametra sa razvojem bolesti kao i mogucnosti korišcenja ovih markera kao moguci prediktori AMD-a...
Age-related macular degeneration ("yellow spot") is, in developing countries, the leading cause of blindness and vision impairment in individuals older than 60 year of age. The prevalence of early AMD (presence of soft or reticular drusen or drusen with RPE degeneration or hyperpigmentation accounts for 18% in old population between 65 and 74 years of age, and even 30% in population over 74 years. Since the population over 65 years of age is constantly increasing, it will have far-reaching consequences on treatment costs of this condition in 21st century. Aging is associated with cumulative oxidative damage, e.g. postmitotic cells like retinal pigment epithelium (RPE) cells tend to accumulate modified mitochondrial DNA (by deletion and rearrangement) during the aging. Reactive oxygen species (as a product of regular cell metabolism) cause oxidative damage of cytoplasmic and nuclear cell elements and change the extracellular matrix. Degree of oxidative damage is restricted by the action
...
of protein antioxidants and reparation of damaged elements. Oxidative retinal changes (also termed "retinal aging") include loss of retinal cells, accumulation of lipofuscin within the RPE, drusen formation, accumulation of degradation products in Bruch's membrane and change of chorioid capillaries. When these changes become manifested, they contribute to AMD development. The articles published in the last decades point to elements of oxidative stress, inflammation and lipoprotein dysregulation as serious risk factors of AMD in older population. Objective of this paper was to study the oxidative status of patients with the AMD (by means of antioxidative defense parameters: SOD, GPx, GR and TAS) and their association with inflammation parameters (CRP, IL-6 and fibrinogen) and lipid status (total, LDL, HDL and non-HDL cholesterol, HDL2 and HDL3 cholesterol subfraction, triglycerides, Apo A1, Apo A2, Apo B, Apo E and Lp(a). Additional objectives were to investigate the association of each parameter with the development of disease as well as the possibility of using these markers as possible AMD predictors.
Faculty:
Универзитет у Београду, Фармацеутски факултет
Date:
07-02-2013
Keywords:
okidativni stres / oxidative stress / antioksidativna zaštita / senilna degeneracija makule-AMD / lipidni status / inflamacija / asocijacija / predikcija / antioxidative defense / aged-related macular degeneration-AMD / lipids / inflammation / association / prediction