Evaluacija testa za procenu neuromišićne funkcije pregibača i opružača u zglobu kolena nakon povrede prednjeg ukrštenog ligamenta
Evaluation of test for the assessment of knee flexorʹs neuromuscular function following the anterior cruciate ligament injury
Author
Knezević, Olivera M.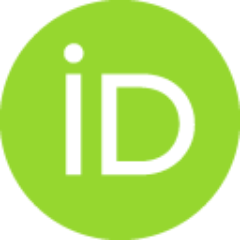 Mentor
Mirkov, Dragan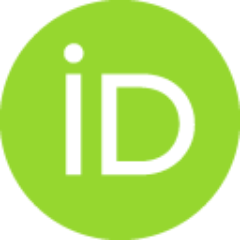 Committee members
Jarić, Slobodan
Kadija, Marko
Filipović, Saša

Abstract
Povreda prednjeg ukrštenog ligamenta (lat. ligamentum cruciatum anterior; LCA) jedna je od najčešcih povreda u sportu i rekreaciji. Bez obzira da li se povreda leči konzervativno i/ili operativno, neophodna je dugotrajna rehabilitacija tokom koje se mora pažljivo pratiti oporavak neuromišicne funkcije. Oporavak neuromišicne funkcije najčešće se prati pomoću direktnih i izvedenih mera jačine: momenta sile (M); odnosa jačine opružaca (OPO), i pregibača i relativnog deficita jačine (RDJ); koje se dobijaju primenom standardnih izometrijskih (IM) i standardnih izokinetičkih testova (IK). Međutim, u literaturi se navodi čitav niz nedostataka ovih testova, koji se odnose na obrazac neuralne aktivacije koji bi mogao biti drugačiji od obrasca aktivacije koji je karakterističan za brze i ciklične pokrete, korekcije položaja i izbegavanje povreda, relativno duga i zamoru podložnu proceduru, nisku očiglednu i spoljašnju validnost i dr. Kako bi se neki od pomenutih nedostataka standardnog IM i IK t
...
esta prevazišli, nedavno je evaluiran novi test zasnovan na izometrijskim naizmeničnim maksimalnim kontrakcijama (NMK), koji bi po svojim karakteristikama mogao biti alternativan standardnim testovima, kada se koriste u proceni neuromišicne funkcije zdravih i fizicki aktivnih ispitanika. Cilj ovog istraživanja odnosio se na evaluaciju testa NMK u proceni neuromišićne funkcije sportista nakon rekonstrukcije LCA (RLCA), koja je obuhvatila upoređivanje novog testa sa IK i IM testovima u pogledu pouzdanosti, validnosti i osetljivosti za procenu i praćenje postoperativnog oporavka. Na osnovu opšteg cilja istraživanja planirana su i sprovedena su 3 eksperimenta. Eksperiment 1 realizovan je u dve sesije: u prvoj, testirano je 15 ispitanika (Eksperimentalna grupa) sa ciljem određivanja adekvatnog ugla za primenu testa NMK, dok je u drugoj sesiji testirano 20 ispitanika (Kontrolna grupa) sa ciljem ispitivanja validnosti varijabli dobijenih pri uglu koji je određen na osnovu podataka prikupljenih u prvoj sesiji. U Eksperimentu 2 procena neuromišicne funkcije opružaca i pregibaca u zglobu kolena urađena je primenom NMK, IM i IK testova, kod sportista koji su se oporavljali nakon RLCA (4.0 ± 0.1 meseca postoperativno). Spoljašnja validnost NMK, IM i IK ispitana je u odnosu na test skok udalj jednom nogom (SDJN) koji je korišćen kao funkcionalni test za procenu stabilnosti kolena. U Eksperimentu 3, dvadeset sportista sa povredom i RLCA testirano je u 3 sesije: preoperativno, 4 meseca i 6 meseci nakon operacije, primenom IK, IM i NMK testova, kako bi se ispitala njihova osetljivost i konkurentska validnost…
The Anterior Cruciate Ligament injury (ACL) represents one of the most frequent disabling injuries associated with athletic activity. Despite the applied treatment methods, a lengthy rehabilitation procedure has to be performed and closely monitored. The quadriceps and hamstring strength have been shown to correlate with a positive outcome following the ACL reconstruction (ACLR). Neuromuscular function of these muscles is usually assessed through peak torque (PT), hamstring-to-quadriceps ratio (HQ ratio) and bilateral difference (BLD), derived from either standard isometric (IMT) or isokinetic (IKT) testing protocols. However, IMT and IKT are known to have several important shortcomings, such as relatively low face and external validity, the underlying neural activation pattern that could be different from the same pattern in rapid and cyclic movements, or a relatively long and fatigue-prone procedure. In order to overcome some of the aforementioned shortcomings, a novel strength test
...
based on isometric alternating consecutive maximal contractions (ACMC) has been recently proposed as an alternative to standard strength tests, when used to assess neuromuscular function in healthy and physically active participants. The aim of this study was to evaluate alternating consecutive maximal contractions when used to assess neuromuscular function in athletes recovering from ACL reconstruction, and to compare it with IKT and IMT regarding their reliability, validity and sensitivity for monitoring the recovery. Three experiments have been conducted within this study. Experiment 1 consisted of two separate sessions: in the first session, 15 healthy participants (Experimental group) were recruited in order to determine the appropriate angle for further use of ACMC test, while additional 20 participants (Control group) were included in session two, in order to investigate the validity of the measures obtained at the determined angle. In the Experiment 2, fifteen male athletes with recent ACLR (4.0 ± 0.1 months following the surgery) were included in the study. Quadriceps and hamstrings peak torques of involved and uninvolved leg was assessed both through the ACMC and IKT performed at 60 º/s and 180 º/s. In the Experiment 3, quadriceps and hamstrings peak torques of both legs were tested in the athletes (n=20) with ACL reconstruction over 3 sessions: preoperatively, four, and six months following the surgery, through the ACMC, IMT and IKT performed at 60 º/s and 180 º/s...
Faculty:
Универзитет у Београду, Факултет спорта и физичког васпитања
Date:
04-07-2013
Projects:
Keywords:
prednji ukršteni ligament / anterior cruciate ligament / athletes / neuromuscular function / rehabilitation / muscle strength / peak torque / HQ ratio / biltateral deficit / sportisti / neuromišićna funkcija / rehabilitacija / mišićna jačina / moment sile / odnos jačine antagonista / relativni deficit jačine