Evaluacija bilateralnih naizmeničnih uzastopnih maksimalnih kontrakcija kao alternativnog testa za procenu neuromišićne funkcije
Evaluation of bilateral alternating consecutive maximum contractions as an alternative test of neuromuscular function
Author
Banićević, Dragan
Mentor
Dopsaj, Milivoj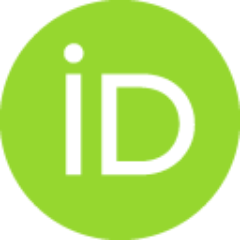 Committee members
Mirkov, Dragan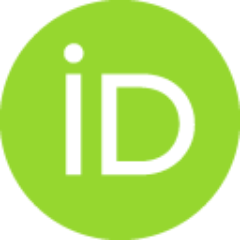 Radovanović, Dragan

Abstract
U pojedinim oblastima kao što su: sport, fizičko vaspitanje, fizikalna terapija, rehabilitacija, ergonomija, neurologija i sl., veoma je važno da se na validan i pouzdan način proceni neuromišićna funkcija. Najčešće korišćen test za procenu neuromišićne funkcije je Standardni test jačine (STJ), za koji je utvrđeno da poseduje određene nedostatke. Pretpostavlja se da bi većina uočenih nedostataka mogla biti otklonjena, ukoliko bi se dizajnirao test zasnovan na istim, ili približno istim, neurofiziološkim mehanizmima, karakterističnim za svakodnevne kretne aktivnosti, kao što su: hodanje, trčanje, vožnja bickla i sl. Nakon sprovedenog pilot istraživanja, dizajnirana je studija sa ciljem da se proveri ova pretpostavka. Tačnije, evaluiran je novi alternativni test za procenu neuromišićne funkcije, zasnovan na izvođenju naizmeničnih uzastopnih maksimalnih kontrakcija (NUMK) u uslovima bilateralne mišićne aktivnosti. Neuromišna funkcija procenjivana je kod 25 studenata. Za procenu neuromišćn
...
e funkcije korišćene su tri varijante iz dva različita testa (STJ i NUMK). Varijante testova su bile izvođene u uslovima Unilateralne, Bilateralne fazne (istovremena aktivnost istoimenih mišića u dva različita ekstremiteta; ekstenzori i ekstenzori) i Bilateralne antifazne mišićne akivnosti (istovremena aktivnost raznoimenih mišića u dva različita ekstremiteta; ekstenzori i fleksori). Pored toga, procenjivan je, kako morfološki, tako i motorički status ispitanika, a na osnovu rezultata različitih motoričkih testova. Rezultati istraživanja pokazali su da se primenom Bilateralnih NUMK (fazna i antifazna varijanta) dobijaju stabilni profili sila i brzina razvoja sile. Pored toga, u obe varijante evaluiranog testa, dobijeni su pouzdani rezultati. Tačnije, između ponavljanih pokušaja zabeležen je visok stepen povezanosti i istovremeno odsustvo sistemskih razlika. Prilikom procene konkurentne validnosti, pokazano je da nešto veći stepen povezanosti sa STJ beleži varijanta testa Bilateralnih faznih NUMK, što je poredivo sa stepenom povezanosti koji sa STJ beleži varijanta testa Unilateralnih NUMK. Dalje, rezultati faktorske analize su pokazali da se primenom STJ procenjuje samo jedno svojstvo mišića, dok se primenom testa NUMK procenjuju dva različita svojstva. Eksterna validnost testa Bilateralnih NUMK je ostala na niskom nivou, uprkos pretpostavci da će je prisustvo neurofizioloških mehanizama, karakterističnih za bilateralnu mišićnu aktivnost, povećati. Konačno, dobijeni rezultati pokazaju da je fenomen bilateralnog deficita prisutan u primeni testa Bilateralnih NUMK. Tačnije, primenom varijante testa Bilateralnih faznih NUMK beleže se značajno manje i sile i brzine razvoja sile. Na osnovu dobijenih nalaza, može se zaključiti da je varijanta testa Bilateralnih faznih NUMK validna i pouzdana u proceni neuromišićne funkcije. Kao takva, mogla bi se preporučiti za dalju rutinsku primenu, s obzirom da su prednosti ove varijante u odnosu na STJ i nedavno evaluirani test Unilateralnih NUMK očigledne: (1) istovremena procena neuromišćne funkcije u četiri odvojene mišićne grupe, čime se smanjuje ne samo fizički, već i mentalni napor; (2) procena dva odvojena svojstva mišića: da ispolji maksimalnu silu i da maksimalnu silu ispolji maksimalno brzo; (3) značajno smanjenje ispoljenih sila, uz zadržavanje validnosti, što je značajno u testiranju posebnih grupa ispitanika, kao što su: rekovalescenti, starije osobe ili neurološki bolesnici; (4) naizmeničnost kontrakcija čime se značajno smanjuje izlaganje mišića dugotrajnim ekstremnim silama, što je karakteristično za STJ; (5) jednostavni protokol testiranja čime se smanjuje potreba za dugotrajnom familijarizacijom.
In the particular area, such as: sport, physical education, physical therapy, rehabilitation, ergonomics, neurology etc., it is of utmost importance to validly and reliably assess neuromuscular function. The most often used test for the assessment of neuromuscular function has been Standard strength test (SST), which has been determined to have particular shortcomings. It has been assumed that the most of noticed shortcomings could be removed if the test, based on the neurophysiological mechanisms similar to the ones that characterize everyday movement activities, would be designed. After the pilot study was conducted, the separate study has been designed in order to test this assumption. Specifically, the novel alternative test for the assessment of neuromuscular function, based on the alternating consecutive maximum contractions (ACMC) performed in the condition of bilateral muscle activity, has been evaluated. 25 students have been tested in order to assess their neuromuscular funct
...
ion. For this purpose, three separate variants of two different tests (SST & ACMC) have been used. The separate variants of the tests have been performed in the conditions of Unilateral, Bilateral in-phase (eg. the simultaneous activity of homonymous muscle within two different limbs; extensors & extensors) and Bilateral anti-phase muscle activity (eg. the simultaneous activity of heteronymous muscle within two different limbs; extensors & flexors). In addition, morphological and physical status of participants have been assessed, based on the results of different physical performance tests. The obtained results showed that the Bilateral ACMC (eg. in-phase and anti-phase variants) provide the stable force and rate of force developments profiles. Moreover, both variants of test provide reliable results. Specifically, it has been detected very high relationship between successive trials together with absence of systematic differences. When concurrent validity was assessed, the Bialteral in-phase ACMC showed slightly higher relationship with SST and it was comparable with the relationship obtained between Unilateral ACMC and SST. Further, the results of factor analysis showed that SST assesses only one muscle ability, while ACMC assess two separate muscle ability. The external validity of the Bialteral ACMC remained low, despite the assumption that it will be increased since the presence of different neurological mechanisms that characterized bilateral muscle activity. Finally, the obtained results indicate that the phenomenon of bilateral deficit exists when the test of Bialteral ACMC is applied. Specifically, when the variants of Bialteral in-phase ACMC is applied the recorded forces and rates of force development are significantly lower. Based on the obtained findings, it could be concluded that the variant of the Bialteral in-phase ACMC is valid and reliable test for the assessment of neuromuscular function. This variant could be further recommended for the routine application within standard test batteries since the advantages of this test are obvious: (1) simultaneous assessment of neuromuscular function within four different muscle groups, which decreases not only physical, but mental effort; (2) the assessment of two different muscle ability: to produce maximum muscle force and to produce it as fast as possible; (3) the significant decrease of the produced forces, which is important in the testing of particular groups of subjects, such as: the rehabilitants, elderly and neurological patients; (4) the alternations of contractions significantly decrease the exposure of muscle tissue to the long-lasting extremely high forces, which characterized SST; (5) simple testing protocols decrease the need for long-lasting familiarization procedures.
Faculty:
Универзитет у Београду, Факултет спорта и физичког васпитања
Date:
28-02-2014
Projects: