Efekti inercionog i gravitacionog opterećenja na balističke pokrete
The effects of inertial and gravitational loads on ballistic movements
Author
Leontijević, Bojan J.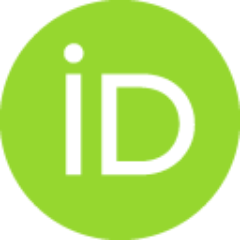 Mentor
Kukolj, Miloš
Committee members
Jarić, Slobodan
Stojiljković, Slobodan

Abstract
Problem istraživanja je fundamentalnog karaktera i formulisan je na osnovu metodoloških nedostataka istraživanja u kojima je ispitivan uticaj komponenti opterećenja na kinetičke i kinematičke parametre određenih zadataka. Problem u istraživanju je ispitivanje uticaja inercione i gravitacione komponente opterećenja na balističke pokrete. Ovaj problem, do sada, istraživan je na pokretima koji se realizuju u horizontalnoj ravni, međutim, zbog neophodne kolinearnosti komponenti opterećenja, mogućnost upoređivanja gravitacione i inercione komponente opterećenja postoji samo u pokretima koji se odvijaju u vertikalnom pravcu. Zbog toga ne postoje metodološki validne informacije o efektima pojedinih komponenti opterećenja na kretanje čoveka. Uticaj komponenti opterećenja, u ovom istraživanju, ispitivan je na zadacima maksimalnih skokova uvis i izbačaja iz ležećeg položaja na klupi. Na taj način, ispitivan je uticaj inercione i gravitacione sile na dinamička svojstva mišića ruku i mišića nogu.
...
Takođe, uticaj pomenutih komponenti opterećenja na zadatke koji se realizuju u vertikalnom pravcu ispitivan je na pokretima sa većim i manjim brojem stepeni slobode, tako što je efekat komponenti opterećenja na dinamička svojstva mišića nogu ispitivan u zadacima maksimalnog skoka uvis sa zamahom rukama (SV) i maksimalnog skoka uvis iz polučučnja bez zamaha rukama (SVpč). Za potrebe ovog istraživanja korišćena je potpuno nova tehnika (trenažer) kojom se istovremeno ili selektivno uticalo na intezitet inercione i gravitacione komponente spoljašnjeg opterećenja. Simulacija gravitacione komponente opterećenja proizvedena je primenom konstantnog elastičnog opterećenja (elastične gume), istovremeno delovanje inercione i gravitacione komponente opterećenja obezbeđeno je dodavanjem tegova, a izolovano delovanje inercione sile omogućeno je neutralisanjem gravitacione komponente spoljašnjeg opterećenja (tegova), primenom elastičnog rasterećenja...
The problem of research has fundamental character and is formulated based on the methodological shortcomings of the re searches where the influence of load components on kinetic and kinematic parameters of specific tasks was researched. The purpose of this research is examining the influence of inertial and gravitational component of load on ballistic movements. This problem has been examined so far on the movements realized in horizontal direction. However, due to the necessity of load components colinearity, there is a possibility of comparing gravitational and inertial load component only in movements realized in vertical direction. Therefore, there is no methodologically valid information about the effects of specific load components on person's movements. The influence of load components has been examined in this research on the tasks of maximum jumps and bench press throws. In this way the influence of inertial and gravitational force on dynamic features of arm and leg muscles ha
...
s been examined as well. Furthermore, the influence of these load components on the tasks realized in vertical direction has been examined on the movements with bigger and smaller number of degree of liberty. The effect of load components on dynamic features of leg muscles has been examined in the tasks of maximum counter movement jump with arm swing (CMJ) and maximum squat jump without arm swing (SJ). For this research specially, a new technique (trainer) has been used in order to simultaneously and selectively influence the intensity of inertial and gravitational component of external load. Gravitational load component simulation has been produced by using constant elastic load (elastic band), simultaneously, the effect of inertial and gravitational load components has been provided by adding weights, and isolated effect of inertial force by neutralizing gravitational component of external load (weights) by applying elastic discharging...
Faculty:
Универзитет у Београду, Факултет спорта и физичког васпитања
Date:
09-04-2013
Keywords:
gravitacija / gravity / inertia / muscle / ability / force / power / speed / jump / bench press throw / inercija / mišić / sposobnost / sila / snaga / brzina / skok uvis / izbačaj