Uticaj neinvazivne neuromodulacije motornog korteksa na motorno učenje
The effects of noninvasive neuromodulation of motor cortex on motor learning
Author
Jelić, Milan B.
Mentor
Filipović, Saša
Committee members
Nedeljković, Aleksandar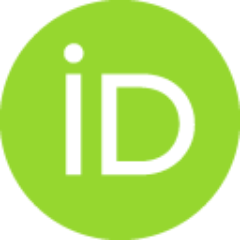 Mirkov, Dragan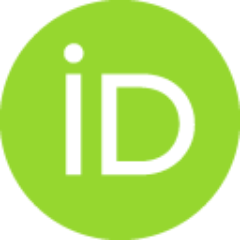 Milanović, Slađan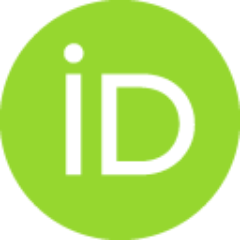 Abstract
Cilj rada: Cilj istraživanja je ispitivanje uloge primarnog motornog korteksa (M1) u motornom učenju. Radi ostvarivanja ovog cilja evaluirani su efekti nekoliko različitih metoda i protokola neinvizivne neuromodulacije pomoću transkranijalne magnetne stimulacije (TMS) primenjenih na M1 oblast. Namera je bila da se pokaže da li, kako i koliko pojedini protokoli TMS-a putem izazivanja promena ekscitabilnosti M1 ubrzavaju ili usporavaju motorno učenje. Metode: Ukupno je učestvovalo 84 zdrava desnoruka ispitanika starosti 26 ± 3 godine (46 M i 38 Ž). U svim eksperimentima TMS se aplikovao pomoću "Magstim Rapid" stimulatora (Magstim Ltd) sa kalemom u obliku broja osam i krilima prečnika 70mm. Elektromiografski signal je registrovan pomoću površinskih elektroda, sa prvog dorzalnog interosalnog mišića (1DI). Kao mera ekscitabilnosti M1 korišćena je amplituda motornih evociranih potencijala (MEP), izazvanih pojedinačnim stimulusima TMS-a iznad reprezentacije 1DI-a. Za procenu motornog učenja k
...
orišćeni su rezultati na jednom jednostavanom zadataku - vreme reakcije na zvučni signal (VR), i jednom složenom zadataku - purdue pegboard test (PPT). Na VR zadatku ispitanici su izvodili 10 brzih, jakih i kratkotrajnih kontrakcija 1DI mišića, kao reakciju na zvučni signal, a na PPT-u se merio broj postavljenih klinova u niz rupica na posebno dizajniranoj tabli tokom 30s. Primenjivano je nekoliko različitih metoda neinvazivne neuromodulacije TMS-om sa različitim fiziološkim efektima: 10Hz repetitivna TMS (rTMS) i intermitentna stimulacija teta nizovima (intermitentna "Theta burst" stimulacija – iTBS) za koje se očekivalo da dovedu do povišenja eskcitabilnosti, i nasuprot njima kontinuirana "Theta burst" stimulacija – cTBS za koju se očekivalo da dovede do snižavanja ekscitabilnosti. Koja od ovih metoda je korišćena kao eksperimentalna intervencija zavisilo je od eksperimenta, ali se uvek primenjivala u vidu stvarne ili placebo (lažne) TMS intervencije, s tim što ispitanik nije znao koju od ove dve intervencije je dobijao. Merenje amplituda MEP-a i izvođenje VR-a i PPT-a obavljano je pre intervencije, odmah posle intervencije i 30 minuta nakon intervencije...
Objective: The aim of this study was to examine the role of the primary motor cortex (M1) in motor learning. To achieve this aim, the effects of several different non-invasive neuromodulatory methods and protocols based on transcranial magnetic stimulation (TMS) and applied over the M1 area were evaluated. The goal was to show whether, how, and how much various TMS protocols accelerate or decelerate motor learning, by causing changes in M1 excitability. Methods: A total of 84 healthy right-handed subjects (age 26 ± 3 years; 46 M and 38 F) involved in the study. In all experiments, TMS was applied by using the "Magstim Rapid" stimulator (Magstim Ltd) with a 70mm figure eight coil. The electromyographic signal was recorded from the first dorsal interosseus muscle (FDI), by using the surface electrodes. The amplitudes of motor evoked potentials (MEP) induced by individual TMS stimuli over the FDI representation were used as a measure of the M1 excitability. For the motor learning assessme
...
nt results on a simple task – The reaction time to the buzzer (RT) and a complex task – Purdue pegboard test (PPT) were used. The RT test consisted of 10 rapid, strong, and short FDI muscle contractions in response to the buzzer. In the PPT, the number of the set pins (in the series of the holes on the board, during the 30 seconds) was measured. Several different TMS based non-invasive neuromodulatory methods with different physiological effects were used: 10Hz repetitive TMS (rTMS) and intermittent theta burst stimulation (iTBS), expected to increase the M1 excitability, and in contrast, continuous theta burst stimulation (cTBS), expected to diminish M1 excitability. The exact type of the intervention depended on the experiment, but was always given in the form of either real or placebo (sham) TMS intervention, while subjects did not know which intervention they had received. Measuring the amplitudes of the MEP, and RT and PPT performances were before, immediately after, and 30 minutes after the intervention...
Faculty:
Универзитет у Београду, Факултет спорта и физичког васпитања
Date:
27-12-2013
Projects:
Keywords:
motorno učenje / motor learning / transkranijalna magnetna stimulacija / primarna motorna oblast / purdue pegboard / vreme reakcije / ekscitabilnost / plasticitet / transcranial magnetic stimulation / primary motor cortex / purdue pegboard / reaction time / excitability / plasticity