Socijalna sigurnost između države i tržišta
Author
Perišić, Natalija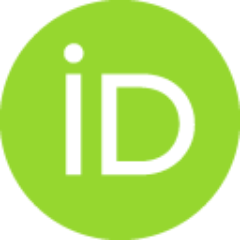 Mentor
Vuković, Drenka
Committee members
Čekerevac, Ana
Arandarenko, Mihail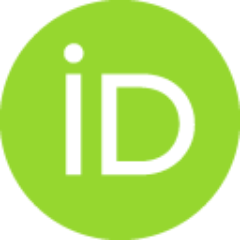 Abstract
Udeo države i tržišta u obezbeđivanju socijalne sigurnosti, kao i sama socijalna sigurnost, predmet su preispitivanja i čestih osporavanja u savremenim političkim, ekonomskim i socijalnim kontekstima. Koncepcije o dominaciji tržišnih i potiskivanju državnih mehanizama, sve su prisutnije, ali ne univerzalno u praksi, sa protivurečnim i nedovoljno istraženim posledicama. Strukturu rada sačinjava razmatranje problematike socijalne sigurnosti uopšte, sadržaja i tokova promena u savremenim socijalnim sistemima, sistema socijalne sigurnosti Srbije i evaluacija programa i prakse. Socijalna sigurnost analizirana je sa teorijskog i legislativnog aspekta, unutar kojeg su predstavljene osnove programa socijalne sigurnosti. Različite (i dopunjujuće) škole mišljenja, predstavljaju okvir za argumentaciju o održivosti podele državnih i tržišnih delatnosti u praksi, naročito sa stanovišta svetske ekonomske krize. Pozicioniranje socijalne sigurnosti unutar globalnog konteksta tiče se karakteristika, iz
...
azova i prilika sa kojima se suočavaju neo-liberalni i socijal-demokratski socijalni modeli. Odgovori i reakcije koje se nalaze u rasponu između ove dve orijentacije, jesu svojevrsna nacionalna prilagođavanja, koja se u Evropi odražavaju kroz izvesne zajedničke socijalno-političke mere. Nacionalna problematika socijalne sigurnosti proučavana je posredstvom prikaza stanja i reformi u sistemima penzijskog, zdravstvenog i osiguranja nezaposlenih, kao i socijalne i dečije zaštite. Reformski poduhvati u Srbiji, na nivou kvantitativnih i kvalitativnih izmena, kao i promena ciljeva i orijentacije socijalnopolitičke prakse, procenjivani su u kontekstu ograničenja i mogućnosti ostvarivanja socijalne sigurnosti. Dometi novih i starih postulata i potreba za njihovim modifikovanjem u uslovima novih socijalnih rizika, prikazani su posredstvom efekata reformi na položaj korisnika.
The interplay between the state and the market in providing social security, as well as social security per se, have been under scrutiny of frequent disputing in contemporary political, economic and social contexts. Conceptions about the dominance of the market over the state mechanisms have been increasingly present, but not universally in practice, with contradictory and insufficently explored consequences. The structure of the dissertation consists of the following parts: social security in general, contents and trends in contemporary social systems, social security system in Serbia and evaluation of programs and practices. Social security has been analyzed in terms of its theoretical and legislative aspects, with the presentation of the basics of social security programs. Different (yet supplementing) theoretical approaches are a framework for the argumentation about sustainability of the division between the state and market activities in practice, especially from the point of vie
...
w of the economic crisis. Positioning social security within the global context refers to characteristics, challenges and opportunities faced by neo-liberal and socialdemocratic models. Reactions in the range between these two orientations are specific national adaptations which can be observed as certain joint social-political measures in the European area. The national topic of social security has been studied through existing conditions and reforms in old-age, health and unemployed insurance, as well as social and child protection systems. Reform endeavors in Serbia, both in terms of qualitative and quantitive changes, as well as transformation of aims and orientation of the social-political practice, have been evaluated from the point of view of limits and possibilities of social security realization. Achievements of new and old paradigms and the need to modify them in the sitatution of new social risks, have been considered through reform effects on the position of beneficiaries.
Faculty:
Универзитет у Београду, Факултет политичких наука
Date:
24-04-2012
Projects:
Keywords:
socijalna sigurnost / social security / social security system / state / market / reforms / sistemi socijalne sigurnosti / država / tržište / reforme